Canada catching up: customers don't have to wait three years anymore. In it's latest ruling in regards to the mobile service in Canada, the Canadian Radio-Television and Telecommunications Commission (CRTC) has issue a wireless code that is destined to help Canadians understand their contract and set out a "charter of rights" for their use. The new code will go into effect on new contracts for mobile devices starting on December 2, 2013 and unfortunately, won't be retroactive.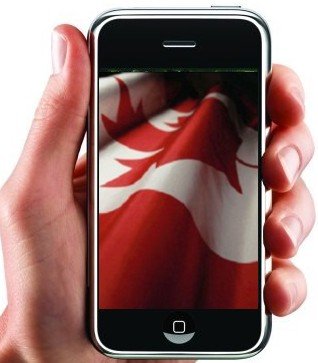 Canada has long been a country where the standard for mobile contracts has been a staggering three years. Unfortunately, not many mobile devices can stand the test of time over three years and still remain relevant, whether it be by being outdated due to software and hardware or not being rugged enough to withstand three years of use. Stating a constantly changing spectrum and market, Jean-Pierre Blais indicated that customers should be able to be able to go back after two years and be able to update their phones without penalty.
"Every day, Canadians rely on wireless devices while in their homes, at their jobs, at school or travelling abroad," said Jean-Pierre Blais, Chairman of the CRTC. "The wireless code will contribute to a more dynamic marketplace by making it possible for Canadians to discuss their needs with service providers at least every two years."
In addition to reducing the amount of time required before Canadians can opt-out of their contract without an early cancellation fee (ETF), the CRTC also included the following as mandates:
Terminate their wireless contracts after two years without cancellation fees, even if they have signed on for a longer term
Cap extra data charges at $50/month and international data roaming charges at $100/month to prevent bill shock
Have their cellphones unlocked after 90 days, or immediately if they paid for the device in full
Return their cellphones, within 15 days and specific usage limits, if they are unhappy with their service
Accept or decline changes to the key terms of a fixed-term contract (i.e., 2-year)
Receive a contract that is easy to read and understand.
While most of these issues have been standard practice for other mobile industries for years, it seems like Canada is starting to play catch up. Maybe we'll also start seeing some changes to the way we're charged as well?
And so, while the changes are definitely a step in the right direction, the CRTC still has a lot of their plate to resolve in the coming years in order to keep Canadians protected. However, one major question still remaining is whether consumers will still be on the hook for any fees relating to the device they've purchased at a subsidy through a carrier. While ETFs will be waived after two years, it may be up to the carrier to impose other fees in regards to cancelling early. This may be something else the CRTC will have to consider once December rolls around.
While the changes aren't retroactive, and as such I'm still constrained to my full 3 year contract, it's comforting to know that I won't be stuck for three years come around the next time I renew.
Fellow Canadians, does the latest ruling affect you in anyway good or bad?