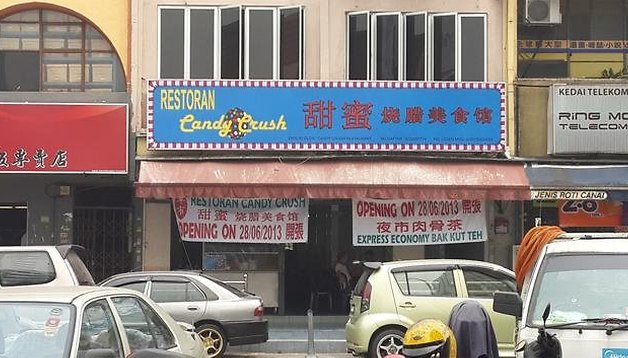 Candy Crush Restaurant Serves Up "Meat Bone Tea" Instead
How many hours of your life have you "invested" in King's Candy Crush on your Android device to date? Well, Malaysia is not a testament for upholding the law where intellectual property is concerned, and you can easily purchase the latest Hollywood blockbusters from DVD peddlers by the roadside for as little as under US$2.00 a pop, so it is not surprising to see that Candy Crush has set up a restaurant in this part of the world. Granted, the term "restaurant" is used extremely loosely here, as it would be better described as a regular "coffee shop".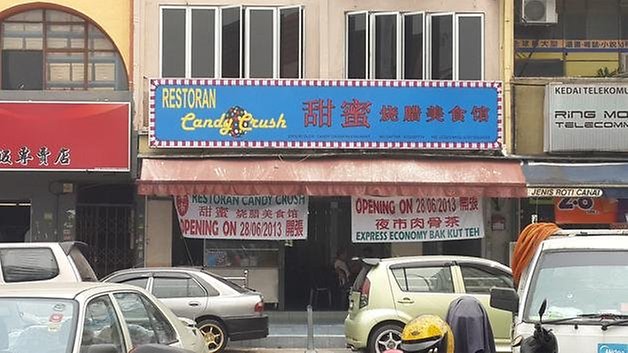 Yes, coffee shops in Malaysia are not like Starbucks or The Coffee Bean & Tea Leaf, but they are places where the common, working class folk go to grab some grub during their lunch break. Apparently, someone with an enterprising (and plagiarizing mind to boot) decided to ride on King's Candy Crush popularity among the smartphone community worldwide and open up the Candy Crush Restaurant.
It serves "Bak Kut Teh", which is literally translated as "Meat Bone Tea" from the Hokkien dialect. The dish itself is extremely tasty, as you drink in some herbal infused soup alongside all sorts of bits and pieces from a regular porker, and a dash of chilli and soy sauce causes an explosion of flavor in your mouth. Don't expect the local enforcement officers to do anything about the copyright violation here though