Backups created by Carbon: it really works!
Authored by:
Nico Heister Carbon (the backup solution, not the Twitter client) is slowly but surely blossoming into the new star of backup apps. Though generating complete data protection is very easy, it's still lacking in a few spots. To counter any possible snares, I've drafted this manual for you.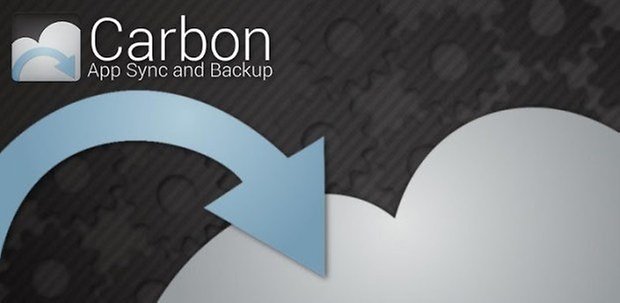 Creating backups WITHOUT root
If your smartphone isn't rooted, you will need the ''Carbon Desktop Installer''. This auxiliary program exists for Windows, Mac OS X and Linux. If you're a Windows' user, be sure that you've installed all drivers. A list of important drivers can be found here.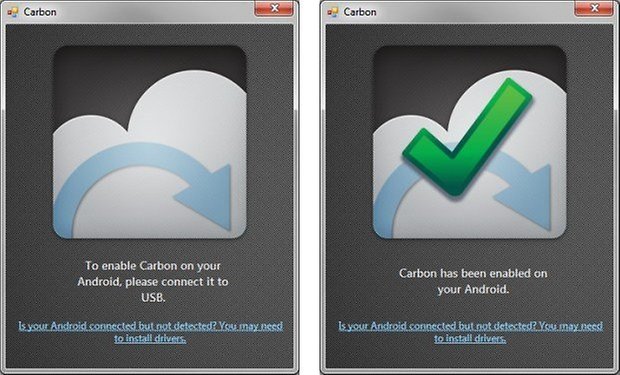 This is how Carbon looks on Windows desktop.
Install Carbon Desktop and if necessary, the appropriate drivers.
If it hasn't already happened, install Carbon onto your Android.
Start Carbon from your Desktop, but don't connect your Android to your PC just yet.
Activate USB debugging on your Android. You can find this in the developers options.
Now start the Carbon app on your smartphone/tablet and attach your device to the PC.
As soon as your Android is recognized, you can disconnect from your PC again.
Hint: If your smartphone/tablet isn't recognized, you might need to change the USB mode from MTP to PTP. You can achieve this through Settings → Storage → USB connection.
Now you can choose everything in this app that you would like to save. Since we want to create a complete backup, we need to pull the bar up and choose ''Select everything''. Afterwards press the ''backup'' button.
If you've bought this app's premium version, you can now chose where you would like to save your backup. I decided to save it in the USB storage.

Now choose where you would like to save your data and the backup process can start!
The backup processes has now started and depending on how many apps you would like download, you can sit back and enjoy a coffee.
Once the backup process is finished, you should receive a success message. That's all folks!
Creating backups WITH root
If your smartphone/tablet is rooted, the backup process is particularly easy. You don't have to deal with the detour through your PC.
As soon as you start the app, it will ask for superuser rights. This is necessary so that the backups can be directly created without any auxiliary programs for PC.
Now you can choose what you would like to secure and where you want to store it (see above for options).
Done!
Restoring backups
Whether you have a root or not, it doesn't matter because restoring backups always runs the same.
Start Carbon on your Android and switch to the ''Restore and Sync'' tab.
Here you can choose from where you would like to retrieve a backup. Since we previously stored it on the USB memory, we now naturally choose ''USB Storage''.
Now you can choose the app, whose data you'd like to recover. Select the desired apps and then press ''Restore''.
Now your data is retrieved. This can take a while depending on the extent of your backup.
Done!

Restoring a backup runs smoothly and snag free.
Carbon is constantly being redeveloped and doesn't only obtain new functions, it also fixes problems. For this reason, it's also optimal to have installed the newest version before creating a backup. After that, nothing should stand in the way of a successful backup.
(Photos: nh/AndroidPIT and Google Play)