Carbon for Android: Hands-On Before Its Big Release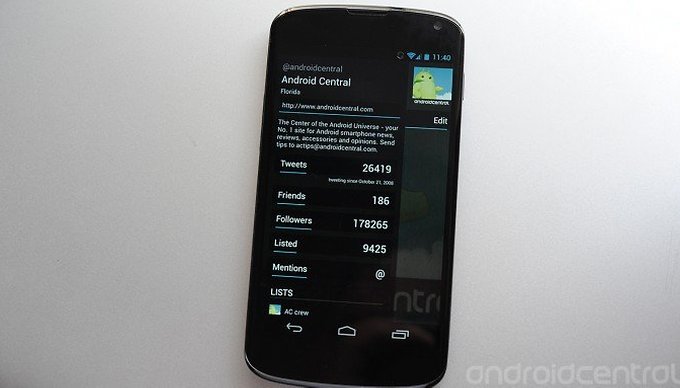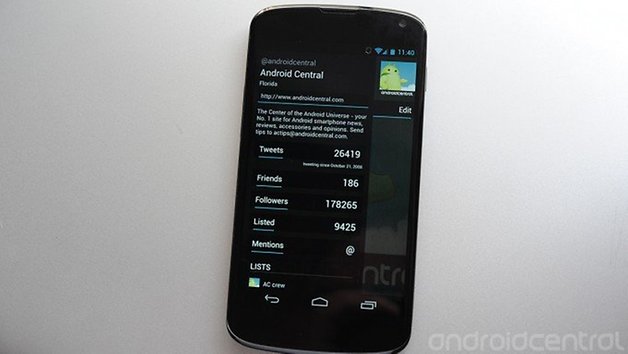 Many Twitter fans have been waiting months for Carbon to make the leap to Android. The app – which built up a very loyal following on WebOS, then Windows Phone – first announced an Android version almost a year ago, but still hasn't shown up in the Google Play Store. The folks at Android Central were nonetheless lucky enough to get their hands on a pre-release version of the app.
In short, it looks VERY nice.
Its simple, clean design is as impressive as its sophisticated functions. The app features a very cool tilting effect you can use on your Twitter timeline, as well as a number of slick ways to Tweet, re-tweet, copy and paste, respond and filter based on keywords or hashtags. Menus pop out from either side, allowing you to search, switch accounts, favorite a tweet or mess around with your settings.
This is undoubtedly the smoothest, slickest Twitter app for Android – which is saying something, since there are a LOT of Twitter apps for Android.
Android Central still won't say when, exactly, the Twitter app will be available for the masses, but they said we should expect it "soon." This makes sense, given the fact that the version AC played around with looks close to finished. The only feature that wasn't working was the "settings" panel.
If you'd like to be the absolute first person to know when Carbon for Android is ready for the masses, you can follow the company on – where else? – Twitter, handle name: @carbonandroid. Word on the street is that the app will be completely free to download.
Very excited about this one...