Carmageddon comes to Android: Free for release date!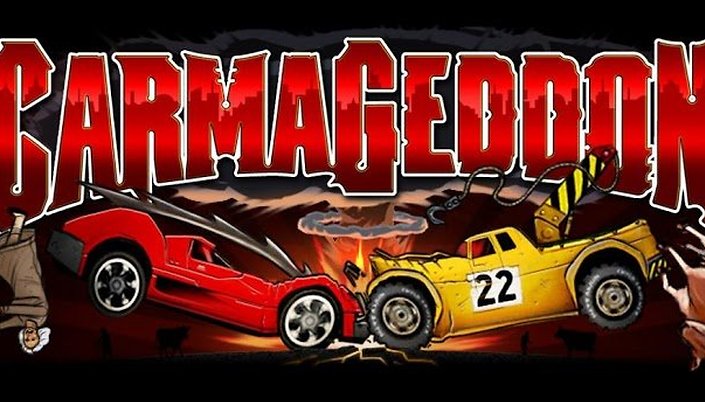 Carmageddon definitely made a deep impression on computer gaming back in the 1990s. Recently, the developers decided to start a Kickstarter fund to bring back the game to Android. Miraculously, not only did they reach their goal, but blew it out of the water! And so, as a thanks to the community and donators, Stainless Games have decided to offer the game for free on its release date: today!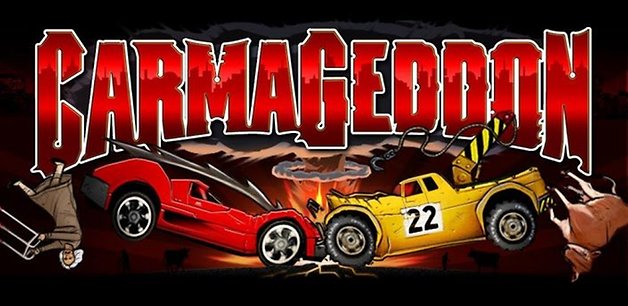 So, what's changed between the PC version and the Android version? The goals are still the same: 1) Wreck your opponent 2) Run over pedestrians 3) Pass through the check points before anyone else. In the end, based on your performance (and if you're still alive) you'll receive a monetary reward that you can spend on new cars and upgrades.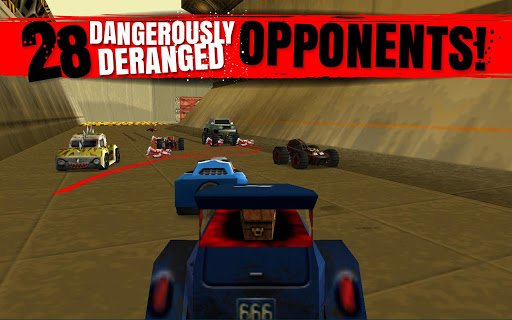 As with the PC version, you have the choice between two drivesr: Die Anna and Max Carnage. After choosing one of the two, you can choose the difficulty level, but rather than the standard Easy, Medium, and Hard difficulty settings, you can choose between a few hilarious interpretations such as "As easy as killing bunnies with axes" to "Harder than French kissing a cobra". Afterwards, you chose your vehicle, whichever course you want to play on, and finally you access your Car Shop, where you can spend money to improve your ride.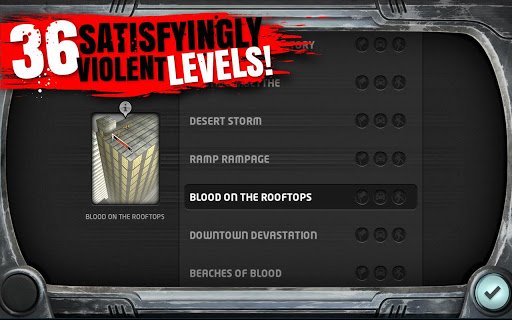 For controls, you have the choice between three equally awesome options: Digital, Analog (with a little joystick) or tilt (using an accelerometer).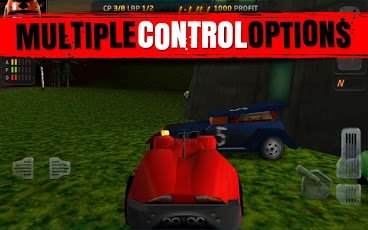 At the start of the "race", you can choose your position, which will all depend on your ulterior motive. Do you want to come in first in the racing aspect? Or do you want to crush your opponents to smithereens? And while the learning curve is a little high when it comes to the controls, it's nothing that a bit of playing around with the game won't cure. And believe me, once you pick up this game, you won't be putting it down anytime soon. One piece of advice though, choosing the tilt option for the steering will take a load off your mind in the beginning.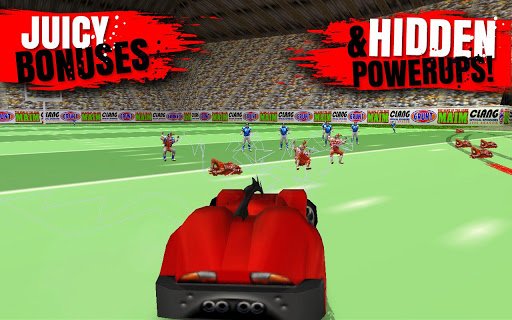 In summary: Carmageddon is a super fun vintage game that allows you freedom to explore and destroy cars at your own free will. The only real beef is that while it has been ported to Android, the graphics still transport you back to the 1990s.
To download the game and take advantage of the release date promotion, make sure to choose the Carmageddon – Promo on the Google Play store. But hurry up, after today, it will cost you about 1.79€/ $1.99!
Did you manage to grab the game with the promo code? How do you like it so far?