Where's Carmen Sandiego? Animated heroine hides in Google Earth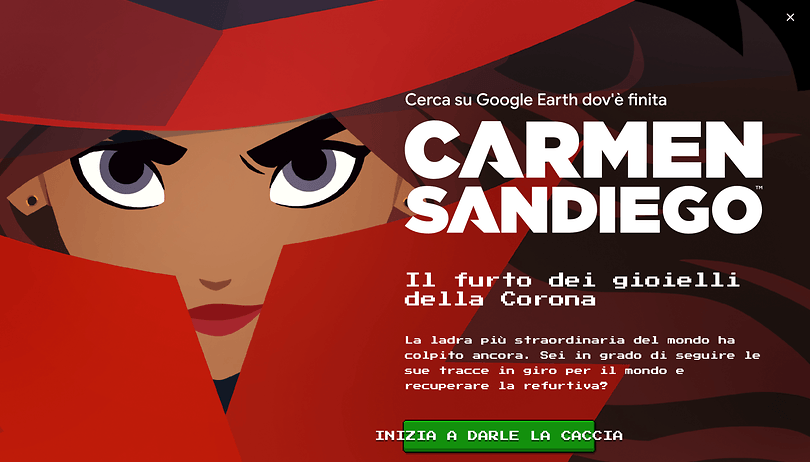 "The Crown Jewels Caper" is the name of a new game created by Netflix in collaboration with Google for the promotion of a new animated series on Carmen Sandiego. It's time to start traveling around the world (this time only virtually) to try to catch the fleeting character and, in the meantime, also to learn something about the places you visit.
The fun game, integrated into Google Earth, is inspired by the series of old videogames dedicated to Carmen Sandiego and the whole adventure proposed will remind you of these titles. The aim of the game is to reach specific locations in Google Earth, talk to residents and try to find out where our heroine is hiding.
The collaboration is great and the title is fun. The pixel art graphics are really well done and the game is able to entertain. I invite you to visit the official page and try to believe! The only thing my colleagues at The Verge have pointed out in their article, which you can find at the source link below, is the lack of audio. This may make the experience less immersive, but it's still worth a look.
You can visit the game page from Chrome or download the Google Earth app for Android or iOS:
Leave a comment below and tell us where this trip has taken you. Do you think the collaboration does justice to old PC titles?