CAT B10- Heavy Duty Smartphone Or 1st Android Tank?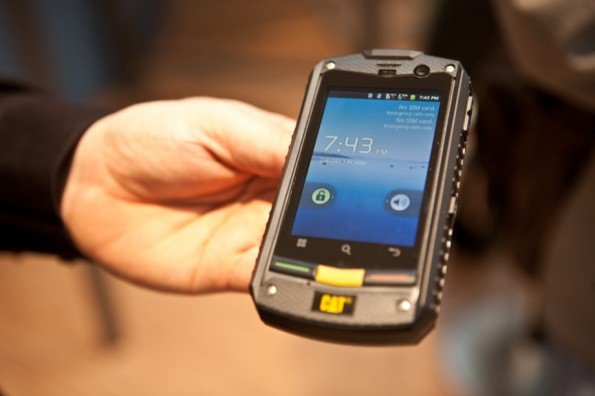 Here at AndroidPIT we've seen our fair share of smartphones built to take a beating, but the CAT B10 is the first Android phone that really looks the part. While consumer modles like to emulate there high fashion counterparts, the B10 looks like a phone that finish the job if your hammer ever decides to brake while you're building that new deck of yours. Move over Nokia 3310, there's a new indestructable phone on the block.
As you can see in the video, the CAT B10 is dust resistant, drop resistant and will take over 3 feet of water with out shorting out. Not bad for a phone that actually has better specs then some midrange phones I've seen recently. And at 5 MP, the CAT B10 even has a better camera then the Galaxy Nexus and features a dual-sim card slot to sweeten the deal. There is no word on an American release at the moment, but the CAT B10 will hit European stores starting in May 2012 with a sticker price of around $500.
Picture Creidt: T3n.de