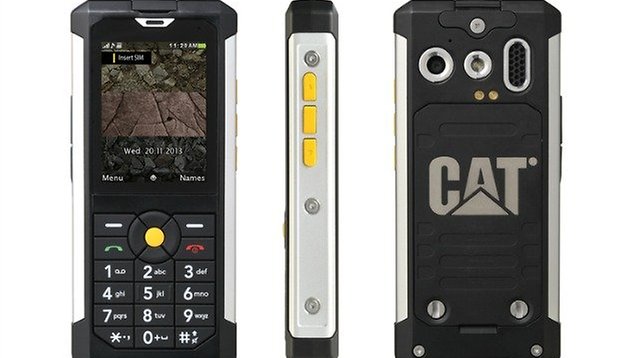 Like to drop your phone? Try the rugged Android: Caterpillar CAT B100
If you're one of the people that has a tendency to end a smartphone's life cycle by dropping it, then perhaps Caterpillar have just the phone for you. AT CES 2014 in Las Vegas, Caterpillar have launched the CAT B100, a Android-powered feature phone that now available in Europe and in other parts of the world later this year.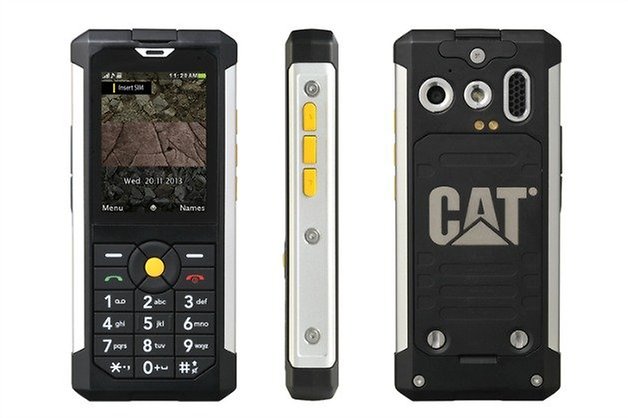 The B100 is IP67 certified with MIL 810G protection so it's fully dust-proof and water resistant up to a meter for a half-hour soak. Just by looking at it you can tell you could play volleyball with a baseball bat with this thing and it'd likely come out unscathed. But it's not for every Android fan: with a 2.2-inch display and a ''custom'' version of Android, the phone won't appeal to everyone. Nor will the 3 MP camera and limited internal memory. But it does have a microSD card expansion slot, so you can up that to 32 GB.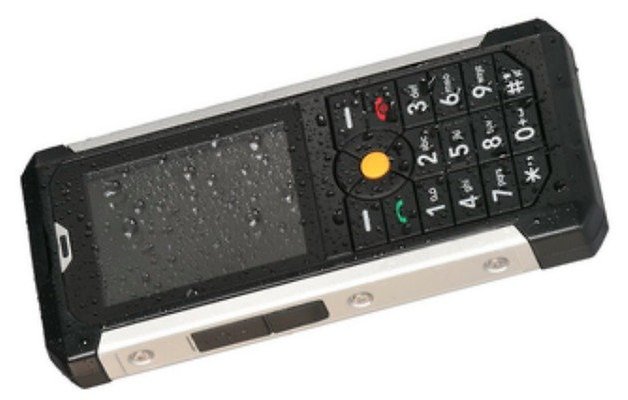 Despite being a chunky brick, the device only weighs a little more than the Nexus 5 at 136 grams. But trust me, that is the one and only time you'll ever see those two devices listed in the same sentence. As the Co CEO of Bullitt Mobile, Dave Floyd states:
"The Cat B100 is a practical and tough mobile phone, designed for people who demand ultimate reliability. Its rugged features, long battery life and talk time make the B100 an ideal choice for tough conditions. This is a phone that won't let you down."
So if you work on a construction site, in general trades, are clumsy as hell or just want an indestructible phone for making calls, then this could just be the dumb phone you've been waiting for. If you prefer the look and functionality of last year's CAT B10, you might just have to wait, because the B100 isn't an upgrade. The phone does comes preloaded with a few CAT-only apps though, so if you need help hiring a tractor, CAT has you covered.
Have you retired a few Androids by dropping them? What is the most rugged phone you've come across?