Cell Phone Addiction is Contagious Because a New Study Says So! The results of yet another study have been released, and they state that it's feasible for you to be addicted to your cell phone. I say the idea is preposterous but clearly these folks say otherwise.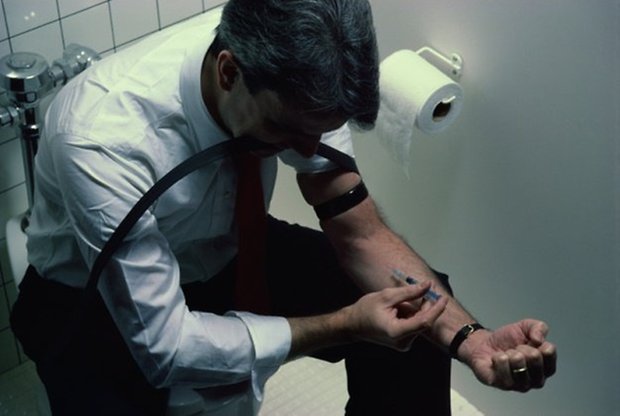 According to a study conducted by the University of Michigan, people are more likely to give in to peer pressure when it comes to cell phone use. If you're around others who constantly use their cell phone, chances are relatively high that you're also going to get out your device.
NO! Really?!
To conduct the study, researchers watched groups of students and documented their cell phone use every 10 seconds. Apparently, students were on their phone 24% of the time while they were with a friend. In addition, researchers discovered that it's 39.5% more likely that one of those students would use their phone after someone nearby had done so, as well.
Maybe these guys genuinely believe they're breaking boundaries, but I don't. I could have predicted this information years ago.
If you see someone pull out their cell phone, and they stop interacting with you, obviously you're going to get bored and pull out your own phone to entertain yourself. It's basic logic really.
Maybe, just maybe, the real zombie plague here is the modern cell phone [cue the evil music]! Cell phones turn millions of people into stumbling, bumbling idiots all throughout the day. Let's not even get started on the folks who walk around with a Bluetooth attached to their ear while seemingly conversing with everyone around them.
Pretty scary stuff! I once read a Stephen King book where the cell phones emitted an inaudible signal that turned everyone into zombies and they… wait, I got distracted again, didn't I?
Apparently, teenagers and younger adults are more susceptible to the mobile oriented peer pressure. Researchers identified that the results are much different in adults because they don't use their phones as often.
In other words, the research shows that cell phone use is highly contagious, but more so amongst young adults. What are these "scientists" getting paid for again?
Somebody should elect these guys to become rocket scientists because they're smart! Wait no, maybe brain scientists would be a better idea because we could always use more of those.
Check the source link if you'd like to see the results of the study yourself. This material was published in Volume 27, of the Human Ethology Bulletin.