Some of the silly, fun and cool things you missed at CES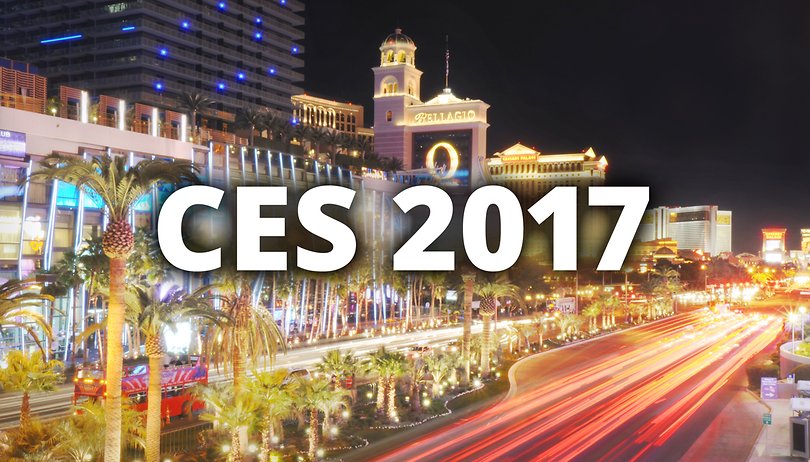 Every year, the annual Consumer Electronics Show in Las Vegas rolls around in January, bringing with it exciting new gadgets and gizmos, costumed visitors and booth workers, and a whole bunch of entirely less useful visions of the future. Whether or not some of the items in the list will ever actually go on sale remains to be seen, but some of the others look downright useful.
Anti-radiation underwear
If you're a man and are worried enough about Wi-Fi and cellular radiation that you're willing to wear underwear that claims to block these signals to protect your future fertility, then Spartan Underwear has got some special boxers for you.
While they look just like a regular pair of boxer shorts, the company claims the 35 percent silver content in the manufacturing process protects against 99 percent of all known mobile and Wi-Fi radiation. It seems there's a certain appetite for the product too, given that the company raised nearly $20,000 on Indiegogo to develop the product in January of last year.
If you spend more than $100 on your special Spartans, there's free worldwide shipping.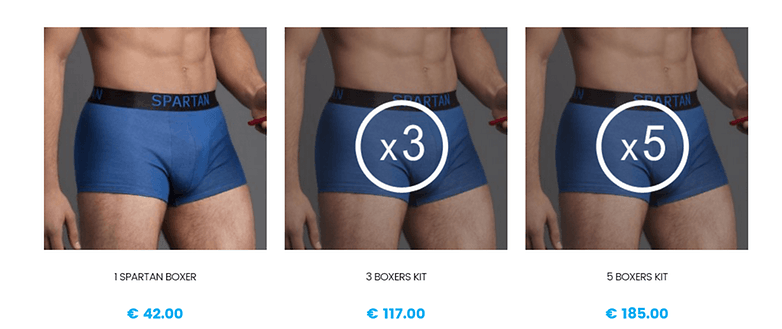 Connected Toast
If, and this is a pretty big if, you've ever thought "I really love toast, but what I need to make it better is a Bluetooth connection to the toaster," then your mind is about to be blown by the folks at Griffin Technology. Not only has the company launched an app-controlled "Connected Toaster", but there's also a "Connected Coffee Maker" and "Connected Mirror" too. We're most confused by the toaster though. So, let's dig in.
Described as "the next step in making mornings as streamlined as possible" and endowing its credulous users with the ability to "toast smarter." Really, we didn't know we'd been doing it so wrong all these years. You input your toasting preferences in the app to adjust for things like bread type and how dark you like your toast, and then it'll use those settings (along with temperature adjustment options) to brown your bread each day.
But have you spotted the flaw in this plan yet? While most 'connected devices' offer increased convenience, this really doesn't. You still need to walk to the toaster and put bread in, after all.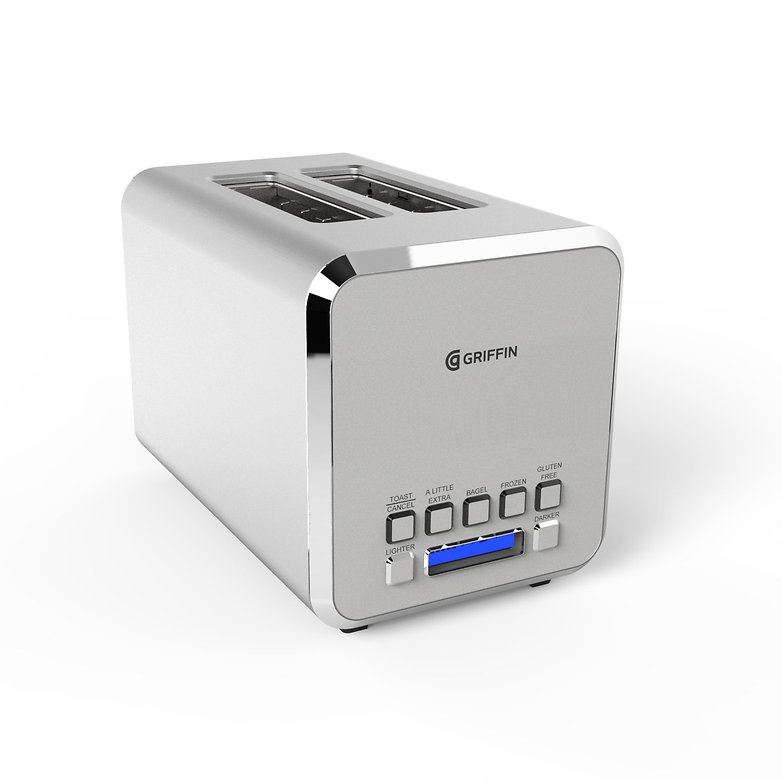 Brush your teeth like a pro
Artificial intelligence holds huge potential for many different technologies, but one of the ways in which we wouldn't necessarily have predicted it would be used is to make your toothbrush smarter. The Kolibree Ara is exactly that though; a smart toothbrush that tracks how you brush your teeth and records it all inside the toothbrush itself. That means you don't necessarily need to have the app installed or open to start the tracking, though you will when you want to look at that data.
The AI part of the equation is so that the brush can give you more personalized feedback on how to improve your tooth-brushing regime.
The company says it has a two-week battery life, and it connects to your phone via Bluetooth for easy syncing. The price of the future of dental hygiene is just $79 right now, but it'll rise to $129 at the end of February. Delivery starts in March of this year.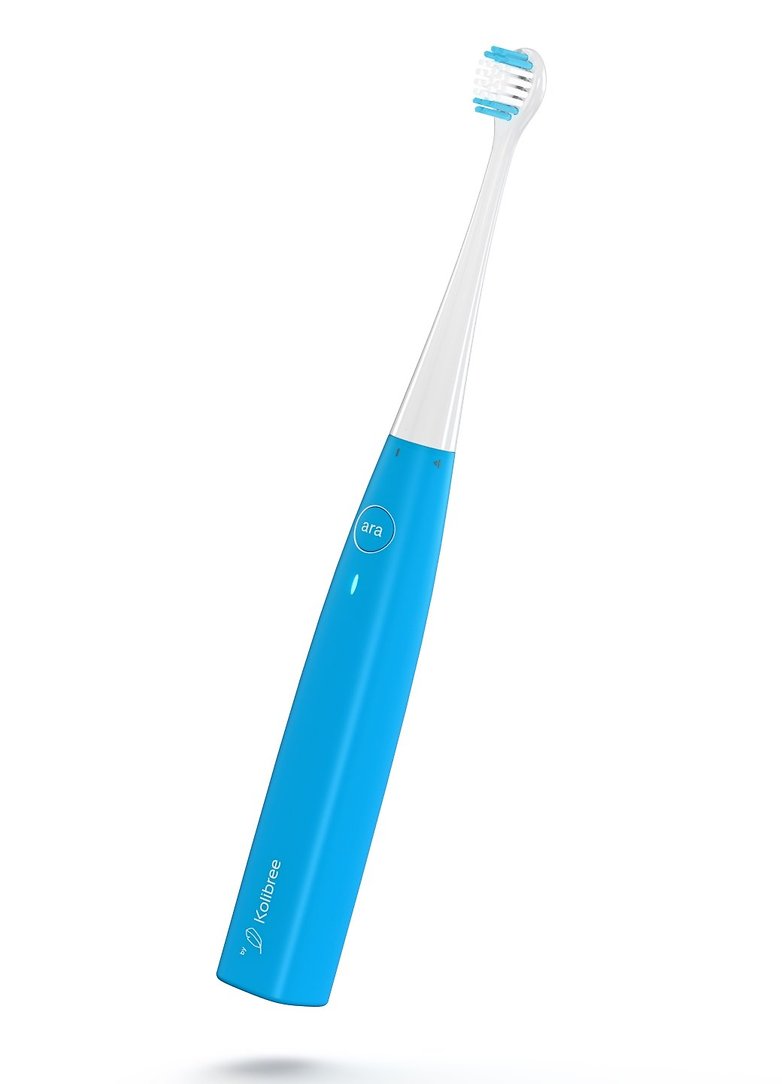 Why does your hair look like that?
Brushing seemed to be somewhat of a theme at CES this year, but this time it's hair, not teeth. Withing's Hair Coach claims to let you track the health of your hair over time, and will provide you with actionable insights into how to stop your bad hair habits. Oh, it'll also count the number of strokes on your hair, though it's not immediately clear why this information would be useful.
The brush detects when it's being used and collects the data, and then syncs it to your phone via either Wi-Fi or Bluetooth.
If you need an app and a graph to tell you that your hair is tangled, this is for you. It's not going to be available until towards the end of 2017 though.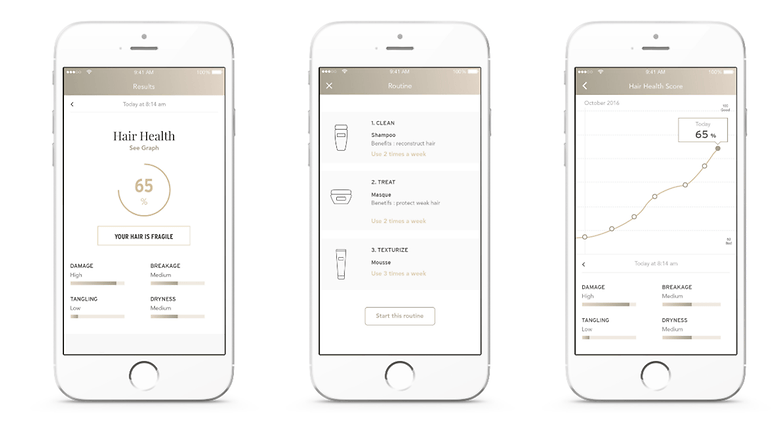 Special shoes to go with your special glasses
VR is another of the huge technology trends of the moment, but there aren't too many people working on VR shoes with haptic feedback like Cerevo's Taclims. Not content with giving just your eyes and hands a VR presence, Cerevo's shoes promise to give you "the senses of walking on ground such as desert, grassland or water on the soles of your feet."
It's not just ambient interaction with the ground the company's aiming at though – kicking something soft will feel soft, and kicking the shield of an opponent should feel hard. In each shoe, there are three 3.5cm haptic devices, and there are also gloves with one sensor in each hand, making a total of 8.
The company's planning to launch a Bluetooth version and a sub-GHz wireless version, which means you shouldn't have any problems with interference in crowded wireless environments. There's no word on an actual launch date or price yet though.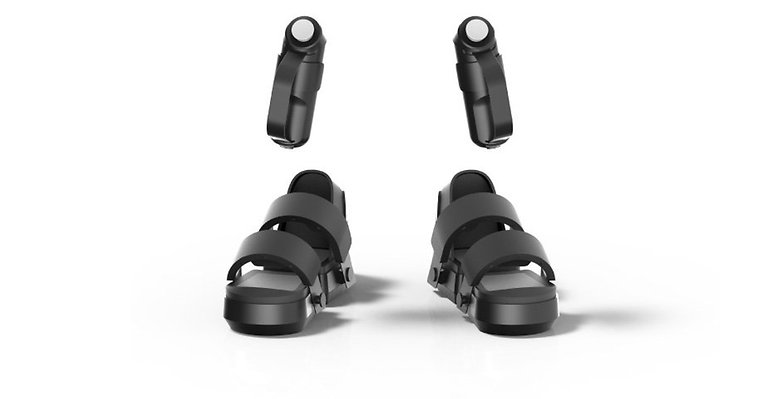 Xenoma e-Skin
The first thing you need to know about Xenoma's e-Skin is that it isn't really anything to do with skin. What it is, however, is more like a long-sleeve t-shirt with a whole range of built in sensors and a software platform that sees a lot of potential applications.
For example, the 'e-Skin' could be worn to be used as a controller for gaming or VR, to track your workouts while exercising or as a health-related device that monitors movement, posture and respiration.
It's easy to be a little dismissive of this early stage technology, but the ability to accurately track posture alone could do wonders in many different use cases. The Xenoma e-Skin shirt is set to launch next month, but is still aimed at developers right now. As such, it'll come with an SDK too.
The company is still working on adding extra sizes and a women's version ready for launch.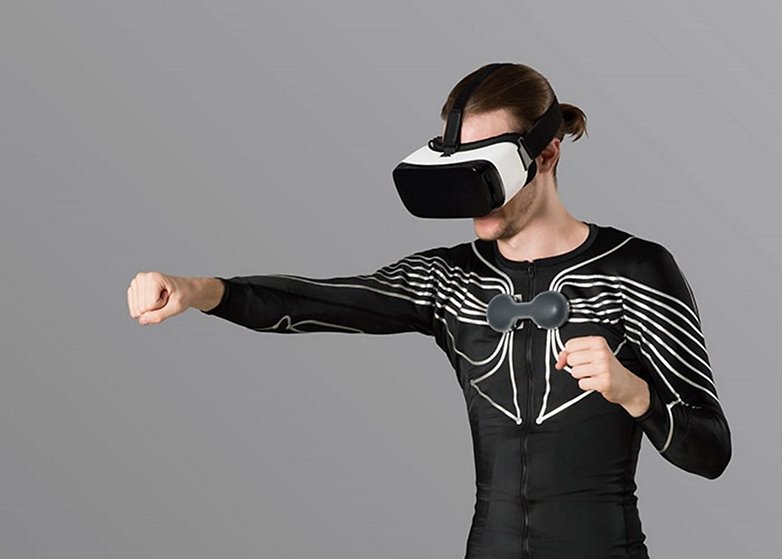 See your cat even less frequently
Humans don't get all the gadgetry fun, and the Catspad is one such feline-focused 'innovation' that could well result in your almost never seeing your cat again.
In a nutshell, it's an all-in-one cat feeder and water fountain that lets owners schedule meals for dispensing while they're away from home. The water fountain element provides filtered water for your furry friend, and you can control whether the feature is switched on or off via the app (ie. remotely) or set it so that the fountain only switches on when your cat is nearby.
If you're a little forgetful, you'll be thankful of the three-day warning before the Catspad runs out of food, though you did presumably remember regularly enough to feed your cat up until now, right?
The project is on Kickstarter right now and has already passed its funding goal. You'll have to wait until at least May this year for the Catspads to start shipping though.
All this might, of course, mean that your already dismissive cat has little need for you ever again, other than to top up the Catspad.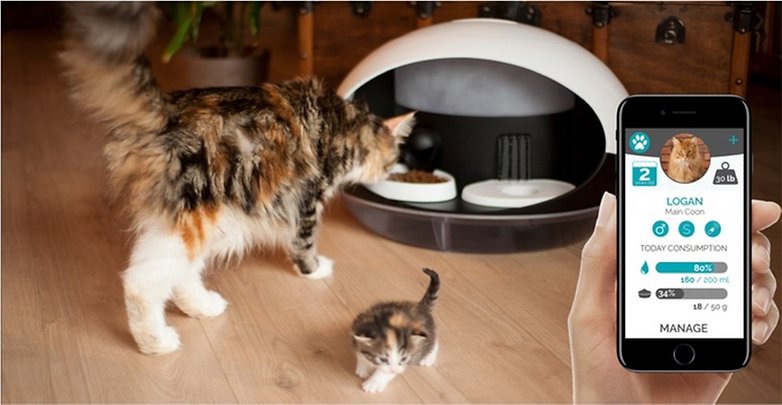 Robots for the masses
The vision of robots making our lives an effortless wonder have fallen a little short of expectations, but what you will shortly be able to buy is a cute little one called Kuri that can follow you around your house performing tasks you don't want to, or can't, do yourself.
Kuri looks cute, but behind that facade are capacitive touch sensors in its head, a camera behind one of its eyes for pictures, video or live-streaming and four microphones to allow it to respond to voice commands and listen out for unexpected noises in the house to then investigate. It even has a little 'heart light' that changes color to indicate mood.
Towards the base of the unit, there are two speakers (because Kuri can play your music and podcasts too), and mapping sensors that allow it navigate around your home without continually tumbling down the stairs or bumping into things. Combining all this hardware with the processing power, software and AI required to allow it to perform tasks means it can also do things like read your kids a story if you've been held up at work longer than you expected.
If you're sold on the idea, and live in the US, you can pre-order Kuri now for $699.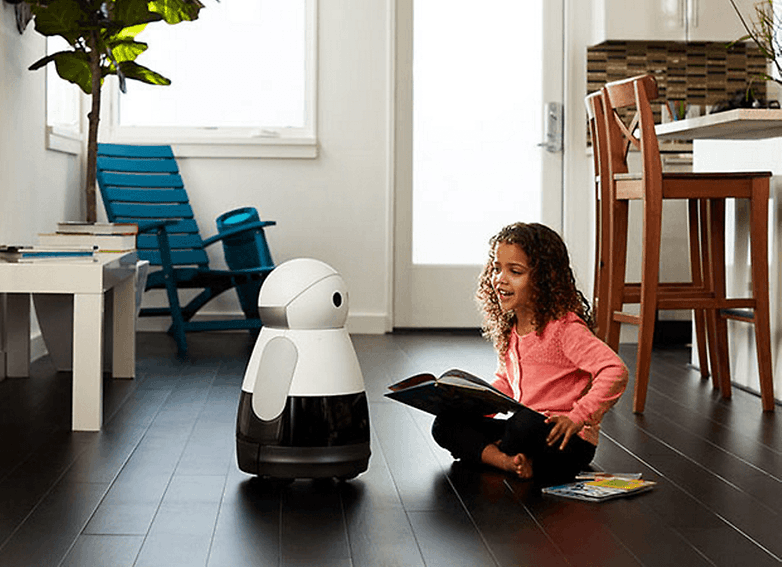 What was your favorite thing at CES 2017? What was the silliest thing you saw announced? Let us know in the comments below!