Gadget of the Week: ChargeKey, the charging cable for your key chain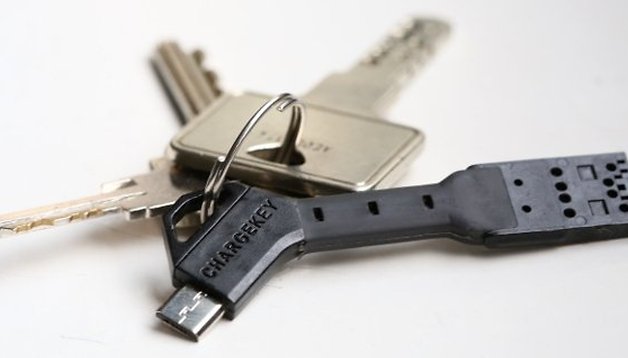 Our Gadget of the Week series is all about showing you cool stuff to make your life easier, make you laugh or simply blow your mind. Today, we're sharing ChargeKey with you, the charging and data cable, which goes wherever you go, because it attached to your key chain, meaning you'll never be without a cable again. Unless you lose your keys. In which case you have bigger problems.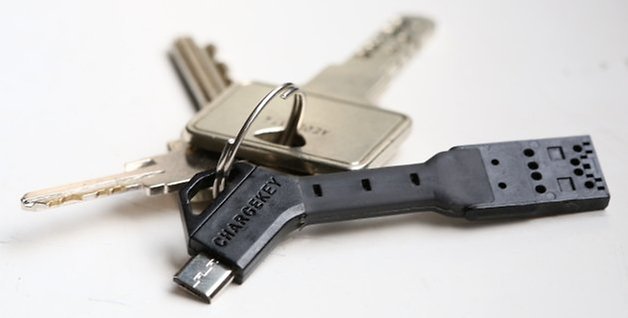 What is ChargeKey?
ChargeKey is nothing more than a conventional USB to microUSB cable for making the connection between your phone and PC, in which a large part of the actual cable has been eliminated. What remains is a microUSB connector, a USB connector on the other end and a short, slightly flexible rubber connector joining the dots. The little bend on the micro-USB end ensures that the connector isn't in the way of your keys so you can attach the ChargeKey to your key chain. This clever little curve also allows you to read from your device when it is connected to your PC or laptop.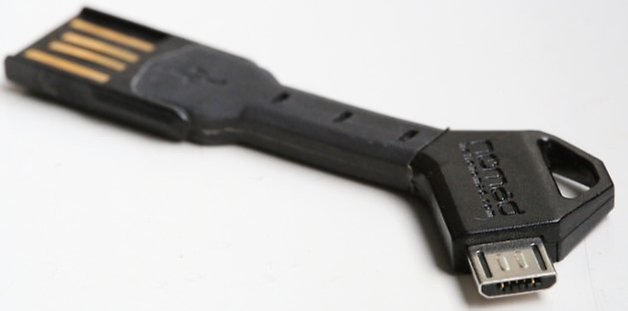 How does it work?
This question hardly needs any explanation. The micro-USB connector plugs into the destination smartphone, the full-sized USB end connects to your laptop computer, a USB hub, a portable power pack or the like. Once connected you can charge or start transferring files. Secret functions do not exist, and power switches or other buttons are absent too. ChargeKey offers no surprises, just a perfectly crafted utilitarian solution to a common problem. ChargeKey is about 6.5 cm long and no longer than an ordinary key. For iPhone users there is also a ChargeKey: on the manufacturer's website you can order a version with Lightning connector.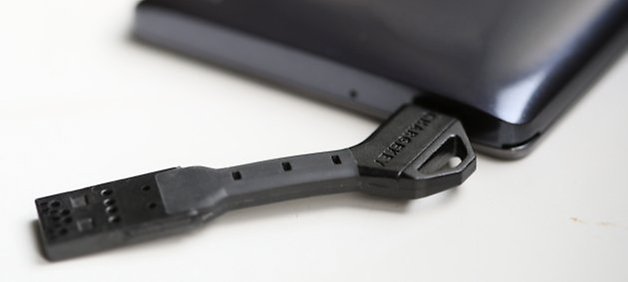 What's so cool about it?
ChargeKey is a great solution to a well-known problem. Everyone knows the scenario: you want to upload something to you smartphone, transfer data to your laptop or just need a quick top up charge while you're working but you don't have the necessary cable or charger nearby. We all seem to have plenty of bundled up microUSB cables – somewhere – but never where we need them when we need them! ChargeKey is the solution, meaning you always have one handy (much like my bottle opener key ring!). Due to its small size too, it's hardly even noticeable on your key chain and is rugged to boot. The only drawback: the connecting cable is very short, so there might be the occasional situation where you have to leave your phone dangling from a socket. But it will be charging!
You can pick up ChargeKey from the manufacturer's website for 29 USD. It's not cheap, but at least it'll be there when you need it.
What do you think of ChargeKey? What other clever little gadgets can you recommend?