Cheap Tablets: Hyundai's a7 Runs ICS, Costs Under $100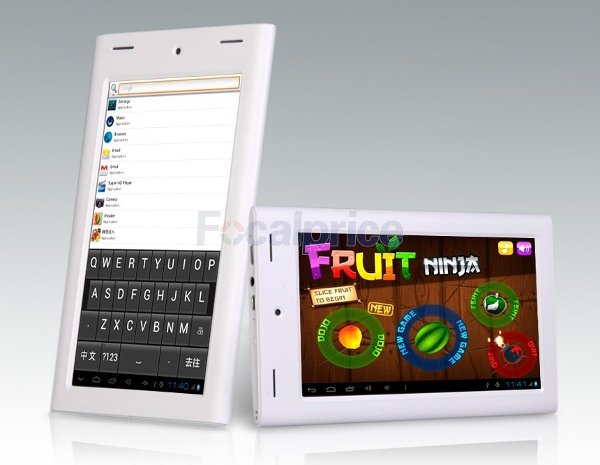 At first glance, this Chinese tablet by the car maker Hyundai looks to be quite the steal. After all, a 7" ICS tablet with a 1.5 GHz processor, Mali 400 GPU, 8GB of internal memory, HDMI output and even 3G output is quite a nice thing to have around, and $100 is not that much money. But can you trust a car manufacturer to create a worthy budget tablet? Read on..
On paper, the specs look nice, but let's take a look at the tablet in action. The following promotional video has all the elements of your classic cheap tablet ad. Ability to play streaming videos? Check. Fruit Ninja? Check. Wave runner? Check. That said, the frame surrounding the tablet looks a bit too intrusive, the screen doesn't look too bright and the build of ICS doesn't look too responsive. Those are a lot of drawbacks, and this isn't even a review; it's a promotional film.
That said, you can order this baby from FocalPrice.com and get it shipped for free. Just enter in the code FEBSELL.