Chrome 25 for Android with Audio Playback in the Background The time has come: Google Chrome has updated its internet browser for smartphones with its sturdy ''25'' version. Result? Your desktop and smartphone browsers will now be on equal footing.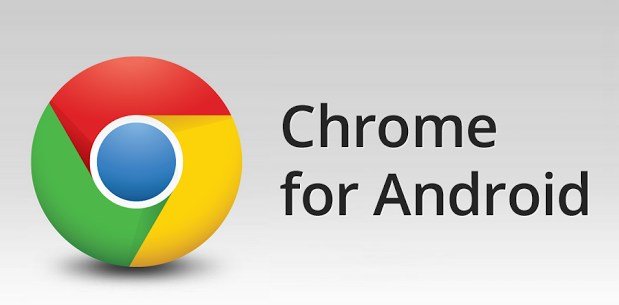 While using other apps, the browser tab will now open in the background and will continue the playback of your audio content. When receiving an inbound call, the music pauses automatically, but unfortunately needs to be manually started after the telephone conversation is complete.
Zoom and scroll functions are expected to be considerably faster with the new Chrome version. Thanks to the Javascript Engine V8 update, interactive web services and websites run quicker. What's more, its support for HTML5 features has also been expanded.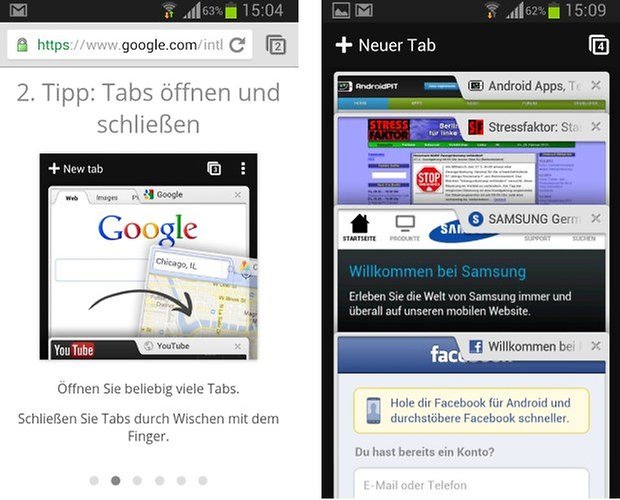 In a short tutorial, the various functions of the Chrome update are presented. Here you'll be able to perform searches and navigate from the command field and the results are instantly presented while you input your information. Not only will you be able to open any number of tabs, you'll also be able to easily close the desired website with one finger swype.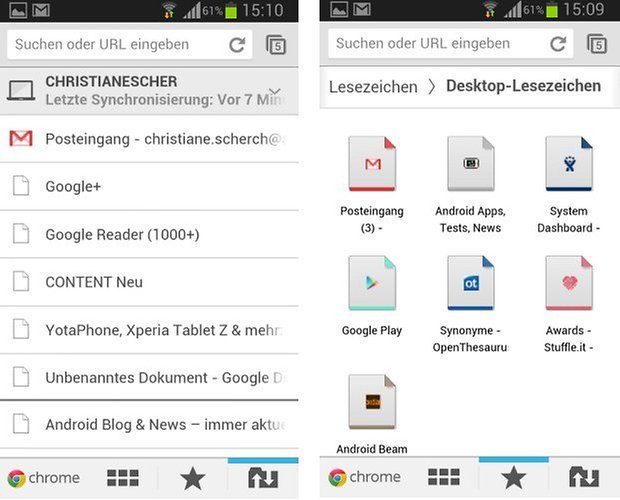 If you've signed up for your Google-Account, it will be possible for you to display open tabs, bookmarks and omnibox information from your PC, thanks to the direct PC synchronisation. If you want to surf the web anonymously and avoid having your cookies saved, you can also use the incognito tabs.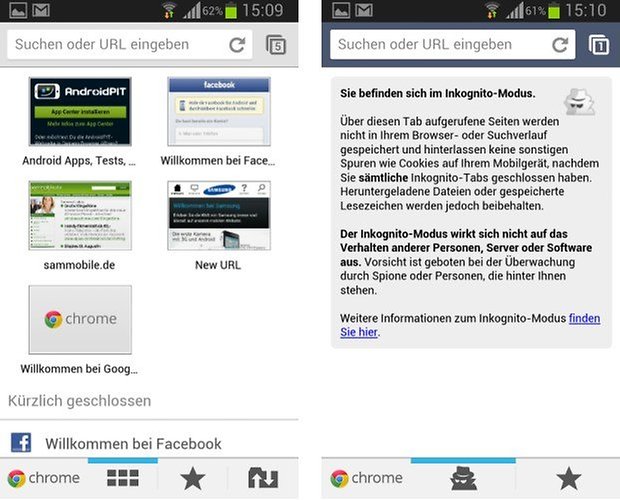 I tried out the updated browser myself and was surprised at the quick response speed. Since I'm more of a Firefox user on my own personal desktop, I'm going to stick to the Mozilla Browser on my smartphone. But for those who use also Chrome on their PC, I'm sure that you'll be more than satisfied with the final version from Google Chrome 25 for Android.
(Title Image: Google Play Store, Screenshots: cs / Android)