Chrome for Android Soon to Offer a Diet Pill for Fat Websites ​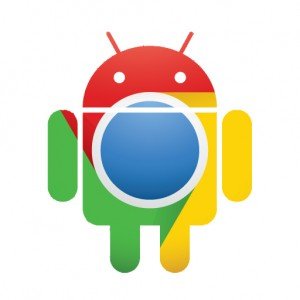 A developer in France has discovered that the team behind "Chrome for Android" are following the example set by Opera Mini and testing out a method of delivering optimized web content to devices via proxy.
François Beaufort got the scoop last week after nosing around Chromium's code repository.

It works by providing a layer, a proxy, between your browser and the server of the site you're requesting. In very basic terms, your browser calls up a website and the request is re-routed to a bank of servers, where the site (images, scripts and other static content) is then stripped, crunched and fired back to your phone. The result is a leaner, easier-to-digest webpage.
Faster and lighter web browsing
While you may not get the full 'desktop' experience, transfer rates can be up to three times faster and, important for those with capped data plans, you'll be downloading less bytes.

A groundbreaking innovation by Google it is not: Opera Mini started pre-processing browser content back in 2006, while Kindle owners enjoy a faster browsing experience thanks to Amazon Silk.

For those of us who are lucky enough to live in or around large metropolises, where networks are more reliable and data plans are cheap, it may not be such a mind-blowing piece of news - we think nothing of pulling out our phones and downloading several megabytes of news articles. (Given how much Android users love to surf the web, this may be an underestimate.)
But if you've ever been traveling and found yourself wandering the streets, your device held high over your head, desperately looking for a signal, let alone a WiFi hotspot, then you'll know what many smartphone users have to deal with every day.
You'll be able to disable this feature, but is your network so good that you can?