 Chrome Update: Now More Stable and Secure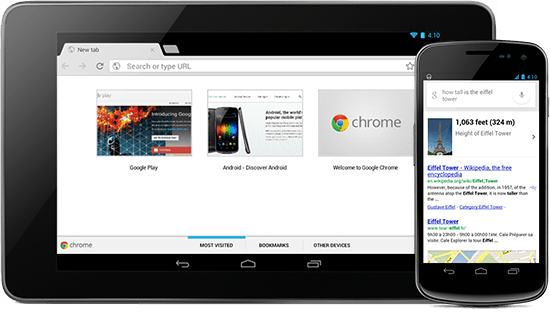 Chrome for Android has received an update bringing a number of security enhancements and stability improvements. But that's not all: the newest version of the browser also allows you to view YouTube video in full-screen mode, and – if you lock your screen while watching them – they'll resume right where you left them once you unlock your device again.
Additionally, third party keyboards are now said to work better with the browser, and Google has improved sandboxing technology to keep any potentially malicious wbesites contained thanks to the operating system's user ID isolation technology.
Overall, this is a welcome update for Chrome users although many users who own smartphone that run Android 2.xx are still waiting for their chance to try Google's superfast browser. We're still waiting for Google to expand the Chrome service to users who aren't running Android 4.0 on their devices.