 Google Chromebook Pixel Sports LTE And Killer Display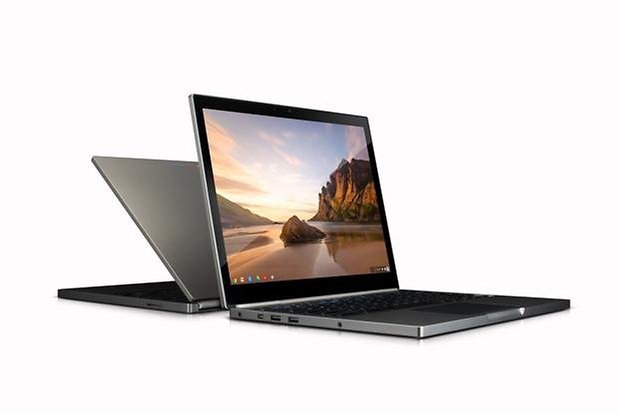 The Google Chromebook Pixel has just been officially announced, where it is touted to be the first of (hopefully) many more next generation Chromebooks. Google has certainly sought to turn the Chromebook world upside down in engineering the Chromebook Pixel, resulting in what they think is the "best laptop possible", targeting those power users who tend to work on the cloud most of the time. Will your Web experience be enhanced with the Chromebook Pixel?
The Chromebook Pixel's display is a sight to behold, sporting the highest pixel density at 239 pixels per inch of any laptop screen available in the market, or so Google claims. Packing in a whopping 4.3 million pixels, the Chromebook Pixel's display delivers sharp text, vivid colors and extra-wide viewing angles.
A screen this rich and engaging will draw the natural curiosity of one's fingers, so Google decided to acquiesce to that, throwing in touchscreen capability to make life simpler and more intuitive, especially when it comes to organizing tabs, swiping through apps and editing photos with your fingertips.
You will not find the Chromebook Pixel lacking in build quality, as it has a chassis that is made from an anodized aluminum alloy resulting in a smooth and durable surface; boasting of hidden vents, screws that cannot be seen with the naked eye, and cleverly integrated stereo speakers underneath the backlit keyboard.
The touchpad itself is made from etched glass, and has been analyzed and honed using a laser microscope in order to deliver a precise navigation experience. Other hardware specifications include a 720p webcam for clear video, three microphones to cancel out surrounding noise, and an Intel Core i5 processor with flash memory for blazing performance.
Expect the Chromebook Pixel to excel in terms of connectivity, too, as it boasts of dual-band Wi-Fi support, LTE capability, and for folks living Stateside, a dozen free GoGo Inflight Internet passes which will come in handy if you're a frequent flyer. It would be interesting to see how the Ultrabook market responds to the Chromebook Pixel.
Google has also thrown in 1TB of Google Drive cloud storage with each Chromebook Pixel purchase, allowing you to save, access and share photos, videos, documents, and other kinds of data as long as there is a connection.
The Chromebook Pixel will come in Wi-Fi and LTE flavors, with the former retailing for $1,299 and the latter going for $1,449, respectively. Shipping of the LTE model will commence in April, but if you feel that you cannot wait, the Wi-Fi version will ship from next week onward. It would be interesting