 Classic Games for Android: Sonic races into the Play Store
The blue whirlwind from our youth, Sonic the Hedgehog, has finally arrived in the Google Play Store. I'm not talking about a rehash or any of the newer editions of Sonic, but the good old SEGA classic from 1991. It's the same old game that you remember all too well and with a few updates thrown in by the developer, it's definitely worth it to grab this game.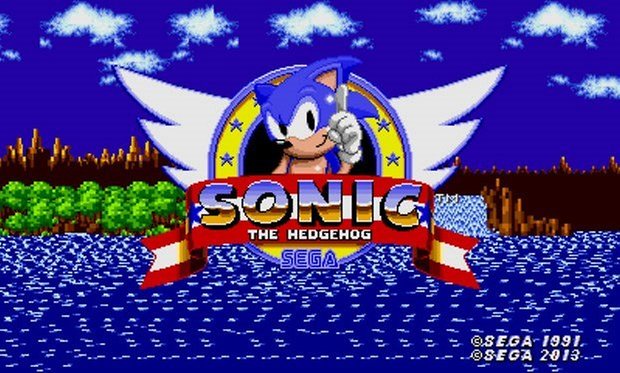 When it was announced that Leisure Suit Larry had celebrated his arrival on the Android platform, I definitely thought that I had reached my nostalgia overload. However, I can easily say that I've been blown out of the water once again as the hero from childhood, Sonic the Hedgehog, is now back in action and better than ever.
SEGA has finally ported the classic game onto the mobile platform, and you can it download it for 2.75 euros/3.00 US in the Play Store, as long your device is running Android 2.3 or higher. The game is packing a big punch in a small bundle, only coming in at 31 megabytes. As a child from the 90s, I couldn't even contain my excitement and rushed to download and test the game out as soon as possible.
Sonic and Android: A good combination
The look and sound of the game are exactly as I remembered them. The developers have also introduced an interesting option: anyone who has played Sonic on the Master System knows that Sonic's only actions are running and jumping. However, for those who were lucky enough to have the SEGA Genesis/Mega Drive, Sonic also knew the "Spin Dash Action", where he curls up, charges his power by spinning, and then releases his pent up energy in fast-paced roll. In the mobile version, SEGA has allowed you to choose between the two options, allowing a little bit different gameplay and feel.
Not only that, but as another great bonus you can choose between playing as Sonic, his doppelganger Knuckles, and trusty sidekick Tails. And even if it's a retro game, the menu has been beefed up with a loving, modern design. The big looming question is of course the controller, as it is with most games that are ported to a mobile device. I was very pleasantly surprised with how well Sonic was optimized for touch screen. And fear not, if you're the type of person who can't wrap their head around the lack of tactile response with a touchscreen, you can always splurge on a connectable controller for a truly retro feel.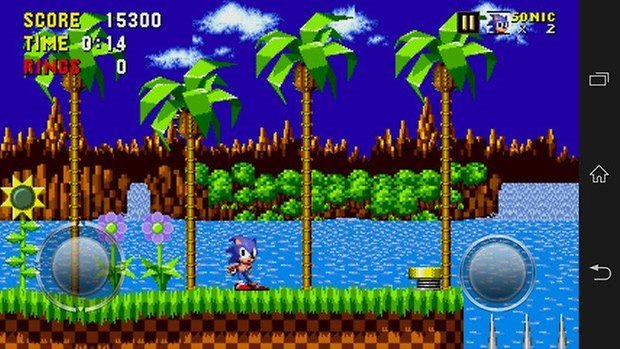 Our final thoughts: SEGA has done everything right here with their Android version of Sonic the Hedgehog, and best of all, the price is extremely good for the type of game you get.
Nothing against Super Mario, but if I have the choice between a plumber with an oversized head and a very cool, blue punk hedgehog that can run at hyper speeds, I don't need to think twice over whom I would choose.