Will My Phone Ever Get CM 9?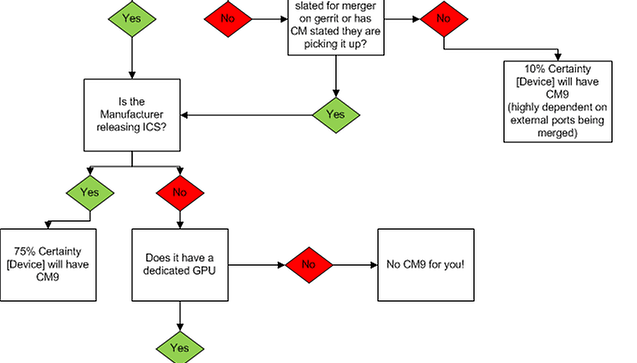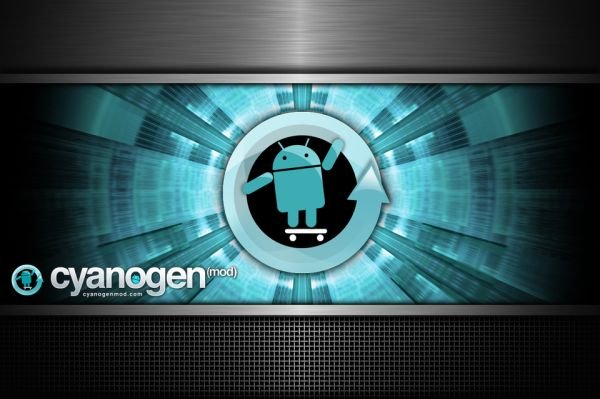 While most in the Android community are impatiently awaiting the official ICS update to go live for their handset of choice, the rooters and modders out there only have one thing on their mind; getting CyanogenMod 9 on their rooted phone. But just like with the official Android 4.0 update, not every phone will get CM9 support. Want to know if your Android will be skating with Cyanogen? Then check out this flow chart to find out.
As you can see from the chart, it's pretty straight forward, whether or not you Android will get a CM9 release. If it's a higher-end device and will already be getting an ICS port then there's a good chance you'll be able to flash CM9 on to your phone in short order.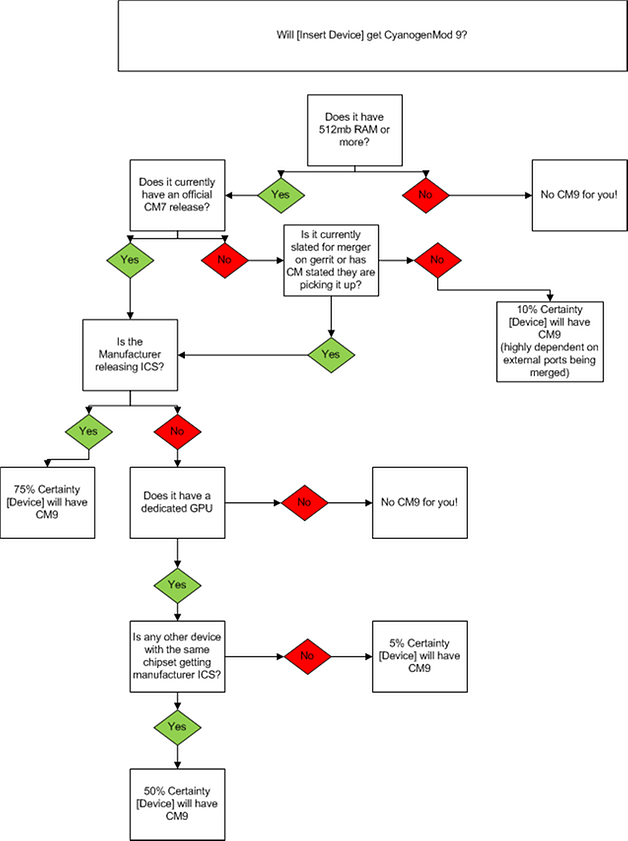 (Click the image for larger version)