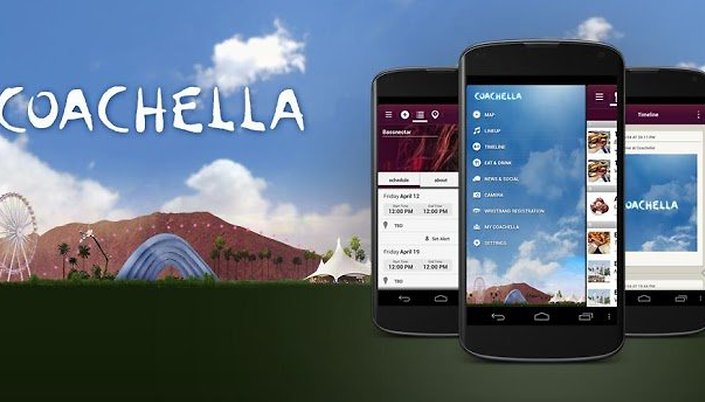 Coachella Gets Savvy with Free Android App
Paper programs for festival line ups are as ancient as Woodstock. Young spunky kids who go to festivals won't waste their time leafing through brochures, circling bands of interest with a red pen. The well-loved, celebrity-swarming, trendster-adoring festival Coachella gets kicked off this weekend in Indio, California and will be expecting bands like Blur, Grimes, Grizzly Bear, Franz Ferdinand, the Dropkick Murphies, La Roux and more. The last thing you want is to miss a show! Coachella gets technical with a new free Android app that is available in the Google Play store.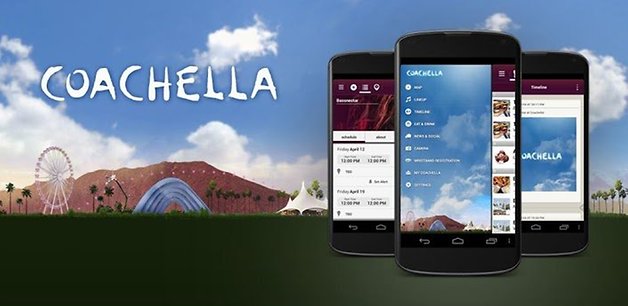 Coachella's app is much more than just a schedule. It allows you to post pictures of shows and events, as well as tag your friends. Not only that, there's an ever-flowing feed that captures all the exciting, beautiful and mind-blowing moments of the festival.
Obviously, there is a very important schedule portion, where you add your favorite performances to customize your very own itinerary. Losing your friends during events like this is a common occurrence, that's why the app allows you to share your location and favorite artists via social network and email.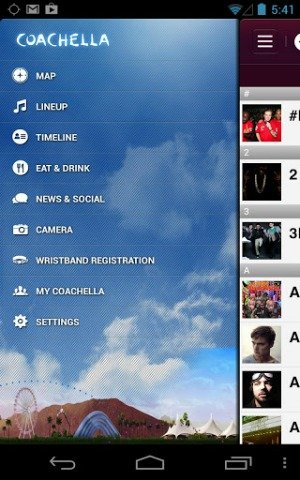 With all of that music grooving, you will probably build up an appetite and that's where the app's ''Eat & Drink'' tab comes into play. After experiencing a tasty morsel or a thirst-quenching drink, you can rate it.
A social event like this automatically needs social networking, in person, as well as online. The app has news and blog posts, where you can see what others are saying about it. Not only that, if something exciting is happening at another end of the festival, then you don't miss out.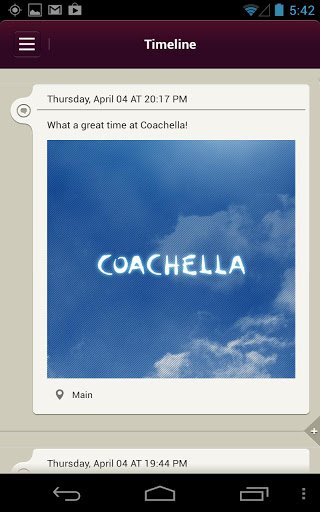 Instagram is a big part of this too. This app has its own camera features where you apply a unique Coachella filter and then share it with the online world.
Other festivals for this summer will also be boasting apps for the enjoyment of the people attending like the Paleo Festival in Nyon, Switzerland, as well as the heavy metal Wacken Open Air Festival in Wacken, Germany.
Were you lucky enough to get tickets?