How to make a chart-topping color game when you're a colorblind developer who can't code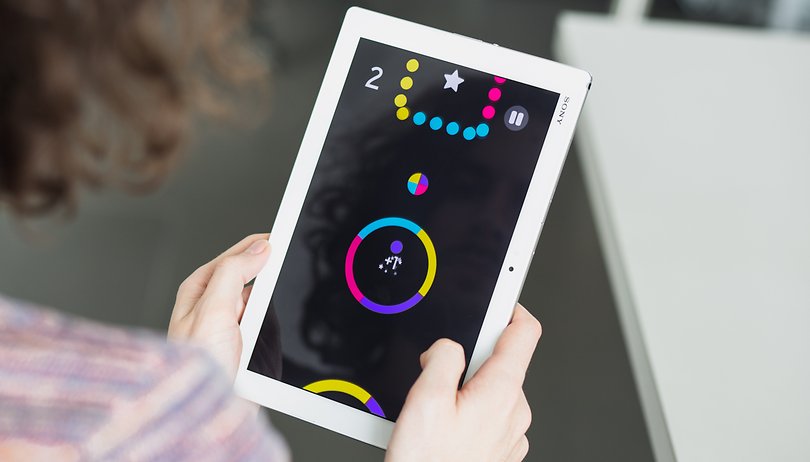 "I'm not a real programmer," said David Reichelt, creator of hit Play Store title Color Switch, during a phone interview with AndroidPIT. "What I mean by that is, I don't understand how to code. The software I use doesn't require coding; it's drag and drop." This fact didn't prevent the 36-year-old former Army medic from creating hit mobile title Color Switch, which has topped the US, UK, Australian and Canadian Play Store charts.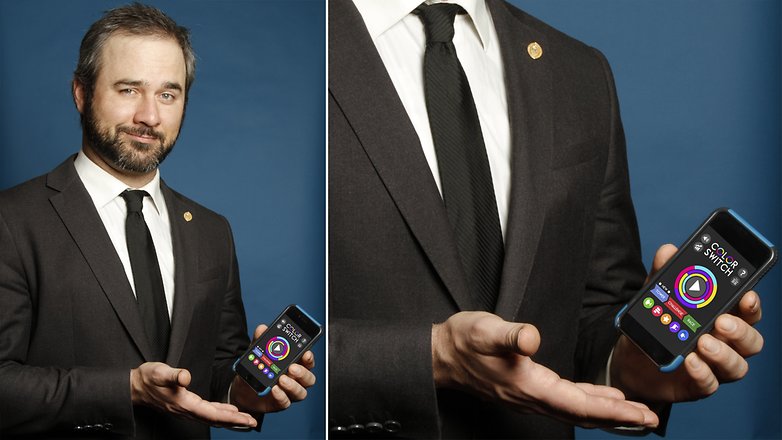 Like the ball rises up the Color Switch screen, the game rose up the charts through December 2015 before taking the top spot in the US around January 20 this year. In this free-to-play title, players must tap their smartphone display to bounce the ball upwards through a variety of moving obstacles.
Each time the ball passes, it changes to one of the game's four main colors; purple, pink, yellow and blue. The ball can only move through obstacles of the same color; if you bounce it into one of the other three, you fail.
For a game which places such emphasis on its palette, it surprised us to learn that not only does David not know how to code, but he's also colorblind. "I see about 20,000 to 50,000 shades of colors whereas the normal person sees close to a million," he told AndroidPIT. "I can see all the colors in my game," he said, but confessed that he gets them "mixed up all the time."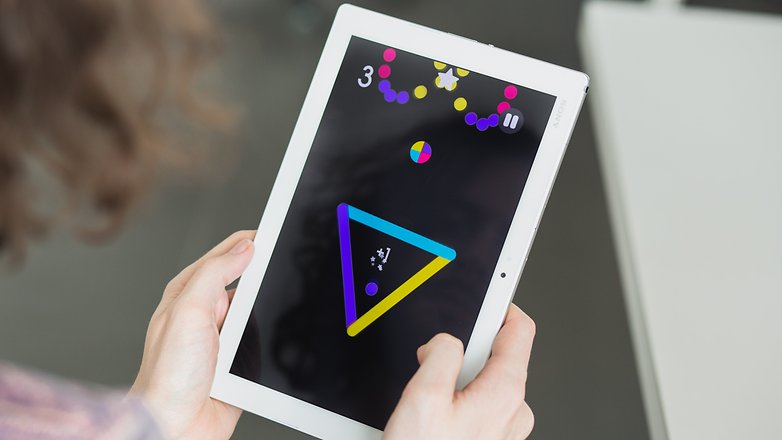 Shades of success
Before the success of Color Switch, David had held a number of other jobs, including working as a pool cleaner, a valet and a magician. But since he decided that creating an app store title was his aim he said he "never took a job that would take too many hours to do." Developing these apps became his priority, so he preferred to work part-time but admitted it may not have been "the smartest strategy", particularly when it came time to pay bills.
David had used a number of game creation tools and created around 40 games before making use of app making tool Buildbox, but something about this one immediately appealed to him. About 6 weeks after using it, he thought of Color Switch.
"When I thought of the idea [for color switch], 30 minutes later I had a demo in the software." He said. "It was nice change of pace to get something realized in the computer much quicker [than usual]"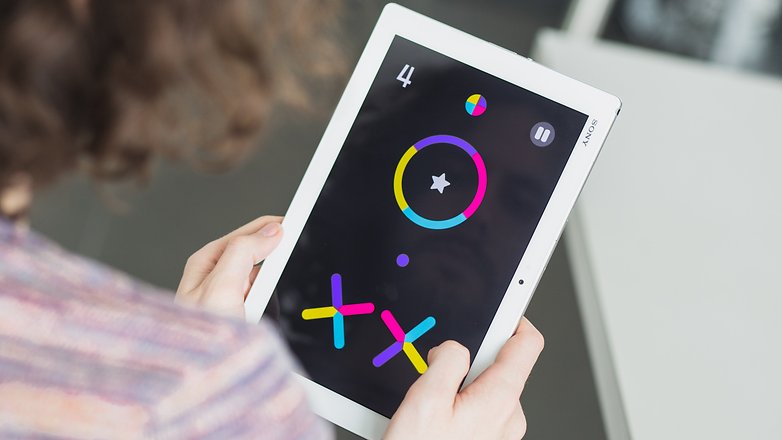 Having made so many unsuccessful titles, however, did David know that Color Switch would be his big hit? After creating the initial demo, David said "I couldn't put my phone down for four hours. I just kept playing it," a feeling he told us he'd never had with his other games. David knew he was onto something, but success on this scale would have been hard to predict.
"It's been pretty amazing," he said, "none of [my previous games] had any kind of success or made any money [...] it shows how hard work pays off if you stick with it."
I asked David if he could share any details about how color switch has changed his life financially, and he said there are strict rules in his contract about discussing such subjects. He did offer one insight, though: "It's much better than zero dollars from my other games."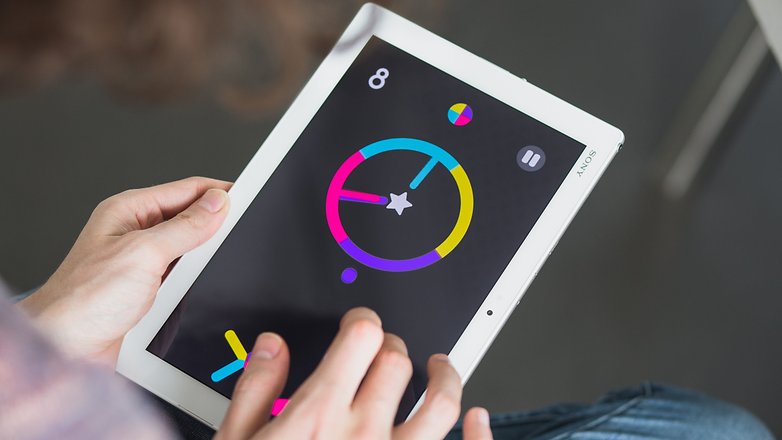 The Play Store rotation
The Google Play Store is a fickle beast and keeping titles at the top of the charts is very hard to achieve. Agar.io is slowly falling from grace despite having been in a similar position to Color Switch this time last year (it's currently at position number 95 in the US charts). What's the plan for Color Switch? "We do have a number of long-term strategies," David told us, "Right now, we're trying to keep giving people more and more content" and continued "we are always adding something new."
Naturally, I had to ask about comparisons to overnight success Flappy Bird, created by indie developer Dong Nguyen. Both games were created largely by one person (though David was helped by his development partner Aditya Oza) and became huge successes, but that's not all that's in common between these titles. Anybody who has played them will feel the similarity in their style and physics.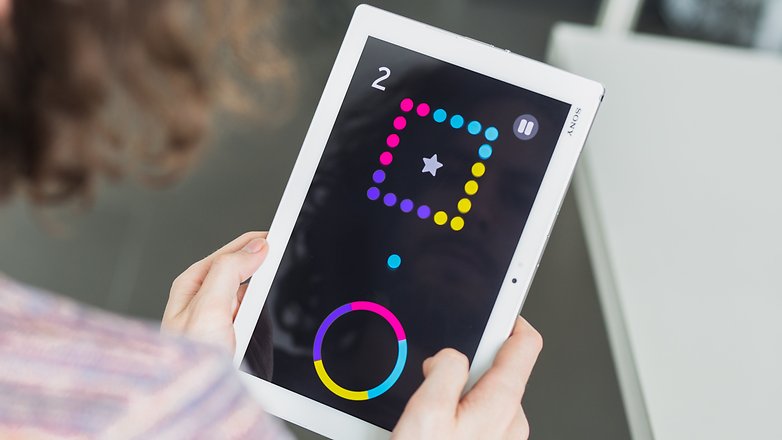 "We welcome the comparisons," David said, but had no problem declaring which title was more impressive: "Our game is a lot better," he stated.
When asked what his inspirations for the game were, David revealed, "the main theme I wanted for the game was colors and shapes because most people are interested in [them], and that's also the extent of my graphic art skills."
David remarked that game ideas don't have to come from games. "Game ideas are everywhere," he said. "I remember I was logging into Gmail and as you log in [the icon] changes colors while it's loading your account. I think that's where I got the idea to actually have the ball constantly change colors."
"Our game is a lot better [than Flappy Bird]"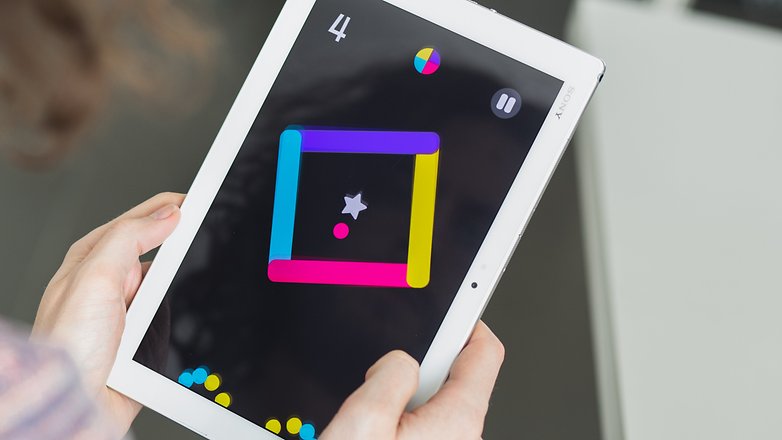 Switching on your brain
David also claims that the book "Thinkertoys", which aims to improve the creative process, helped him get the game off the ground. "This book is like a swiss army knife for the brain, and I arm myself with it all the time." David confessed that without that book he never would have thought of Color Switch.
Success stories like Color Switch are rare, however, and they're even more rare for developers who have only been making games for two-and-a-half years (David began started around July 2013). What's David's advice for others?
"My dream was always just to travel the world and have an app up there that was making money so I could do that. And now I'm at the point."
"[Thinkertoys] is like a swiss army knife for the brain, and I arm myself with it all the time"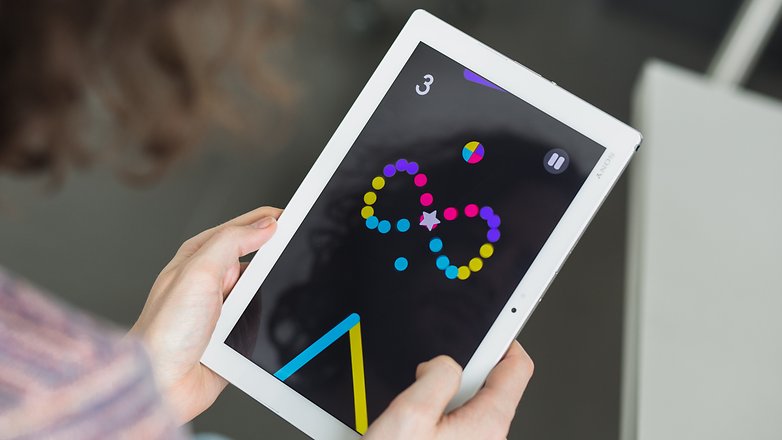 "You never know long it takes," he continued. "The important thing is that, if you fail, you need to keep the dream in your mind."
"There's no secret," he said. "Just don't quit."
You can download Color Switch for free from the Google Play Store now. Let us know what you think of it in the comments below.