 [Comic] How Smartphone Owners See Each Other – And Themselves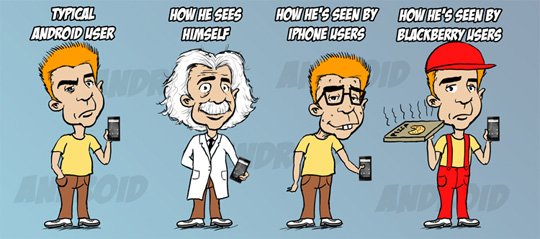 How do Blackberry users see their Android-owning friends? How are they seen by iPhone users? What do Android users think of people who don't use their beloved OS? Here's a comic that attempts to grapple with the most socially-pressing concerns of our generation.
It's hilarious to see one artist's interpretation of how different smartphone owners see each other. I also found this little gem to be pretty damn accurate! What do you think? (Ruling out the fact that Blackberry will soon be extinct).