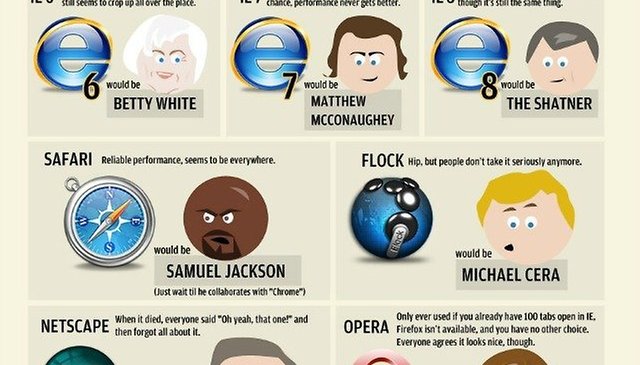 [Comic] What if Web Browsers Were Celebrities?

Does Internet Explorer remind you of Betty White?
This funny, tech-themed comic imagines which celebrities would best represent some of the world's most popular browsers. From the so-slow-it-hurts Internet Explorer to the new and shiny Chrome, who would do best representing these browsers in an international ad campaign? Click on to find out...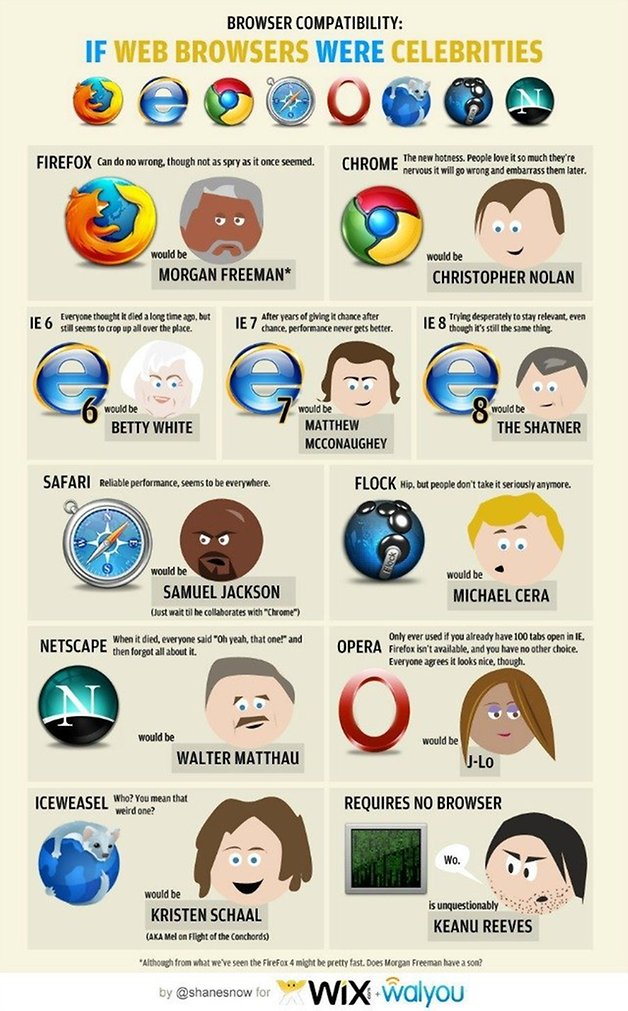 Personally, I'd rather hang out with Morgan Freeman than Christopher Nolan, but I'd rather hang out with Betty White than either of them, which is strange because I like Chrome more than Firefox and WAY more than Internet Explorer. Betty White is hilarious, so she's clearly too cool to personify Internet Explorer. I've never even heard of Flock or Ice Weasel, but clearly they're trying too hard to be hip if they're represented by Kristin Schaal and Michael Cera (yawn).
On my Android, I like Opera, Chrome, or the stock browser. Chrome is really dominating my life, though, since it syncs so effortlessly with the browser I use on my desktop. What browser do you use on your Android?