 Compail Beta 1.0 released
Finally. The first beta of Compail is out and you can install it from AndroidPIT. I would suggest that you try it on a test account first .. sorry for the inconvenience .. but it's a beta version and there are no guarantees.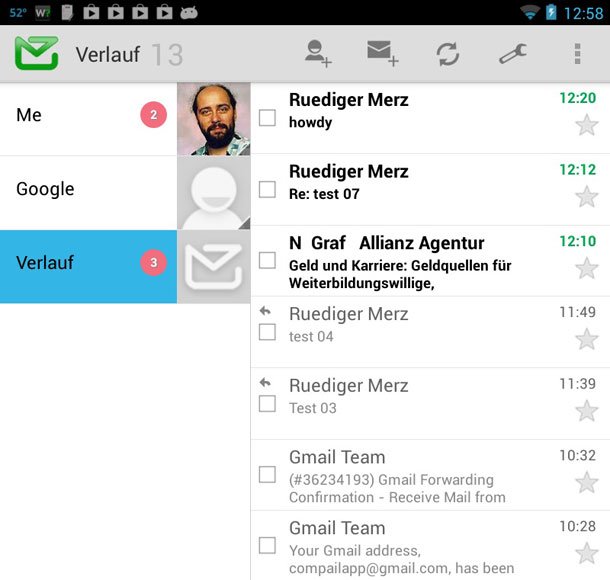 In the unlikely event that Compail crashes, and it might, you'll find 1 or 2 files on your device. They are located in /sdcard/compail/log and the names are debug_uncaught.html and or exceptions.txt. I would appreciate if you could send those files to compailapp at gmail dot com. I need those files to investigate what went wrong and why. I tested compail with accounts at me.com and gmail.com. For the time being Compail supports only IMAP accounts. No POP or Exchange. I am afraid that leaves out Hotmail, sorry about that. And - unfortunately no multi accounts at the moment. Have fun.
You find Compail in the beta section of our App Center or you can download it here.
In our developer diary, Rüdiger Merz aka styx gives you a glimpse at the day-to-day life of an Android app developer, while he is developing the e-mail app "Compail."

Click here for Part 1: Every App Starts with an Idea
Click here for Part 2: App Conception in Detail