 Confirmed: China Now Has 1 Billion Mobile Phone Users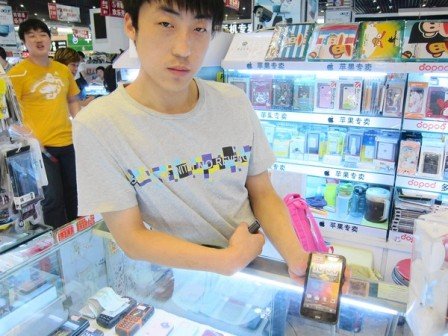 The government of China has just confirmed that the country now has more than 1 BILLION mobile phone owners. The first quarter of the year saw an additional 43 million devices added, more than the populations of Norway, Sweden, Denmark and Finland combined.
The number of mobile devices activated in the country, according to the Ministry of Industry and Information Technology, has now reached 1,030,052,000, thanks to the first round of activations in Q1 2012.
Of course, the vast majority of these activations are feature phones, although China's smartphone market has grown to become the world's largest, based on shipment and activation data. Android accounts for nearly 68% of all smartphone sales, giving it a very strong lead against the iPhone. But the green robot shouldn't get too comfortable; Apple has doubled its market share over the past quarter.
Android also faces threats from native Chinese manufacturers, including the search giant Baidu, which recently released their first handset, the Foxconn-created Changhong H5018.
China represents an enormous market for Android devices. As Android continues to flood the Chinese market with low-cost smartphones, it should secure its place as the number one operating system in the world's largest smartphone market.
(Photo: marketerpulse.com)