How to control the brightness of your display on your Android device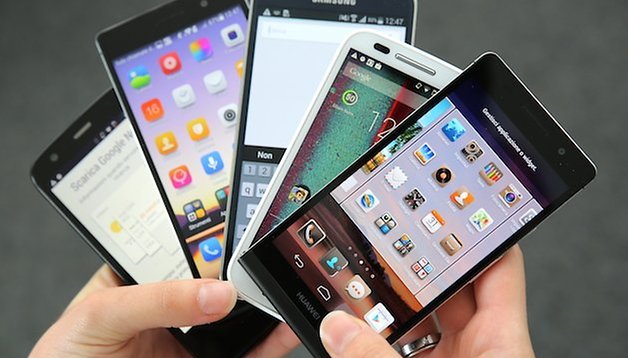 Changing the brightness on your Android can seem like a no brainer: go into your settings and adjust to level to your preference. However, this might not be enough to save battery power on your device, reduce the brightness to a proper level to not harm your eyes, or provide an optimal brightness based on your lighting conditions. To better manage the brightness on your Android device, you'll have to go above and beyond your settings.
Change the brightness according to ambient light
To change the brightness according to the ambient light around you, you can use the Lux Lite to manage it for you.
With this application, you can go ahead and change the brightness manually, but it still offers you more customization options than your standard Android settings. Lux Lite allows you to go beyond the preset options and offers you a bunch of profiles to help your device adapt to changing light conditions.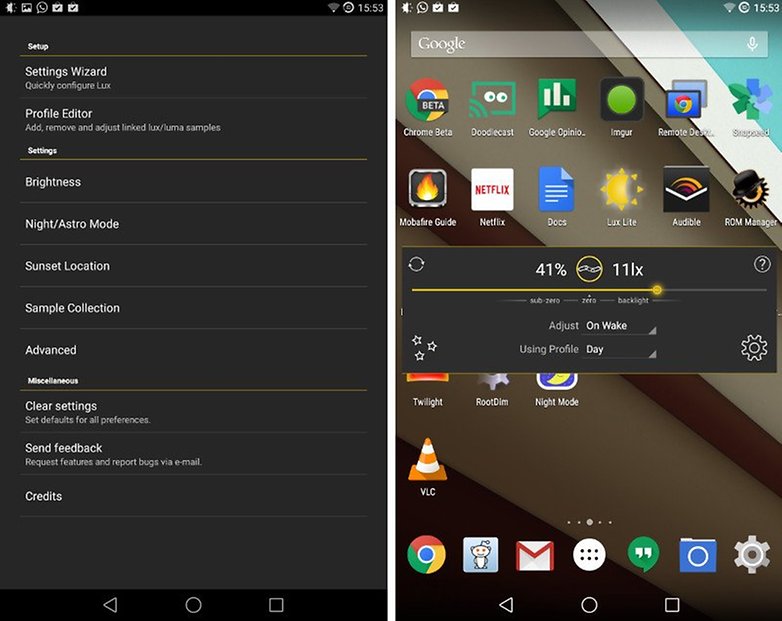 The app does provide in-app purchase to unlock some advanced features, but the basic options are still very useful and can manage the brightness extremely well.
Manage your display colors and contrast
With the Twilight app, you can change the color shades and contrast based on the time of the day.
If you want enable automatic adjustments, go to Filter Times and adjust the contrast based on the time of the day.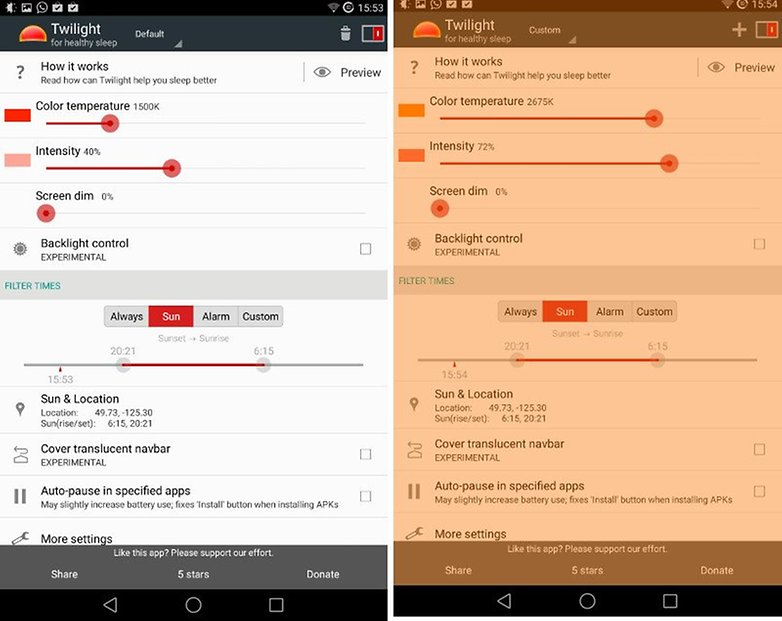 The free version of Twilight doesn't allow you to manually change the times of sunrise and sunset or use custom transition times to switch from a warmer display to a normal brightness. For this, you'll need to upgrade to the Pro version.
Adjust brightness at night
When you are looking at your display at night, it can often be way too bright for the good of your eyes. In order to optimize the brightness so that you can both see whatever is on your display and not burn out your retinas, you can grab the application called Night Mode.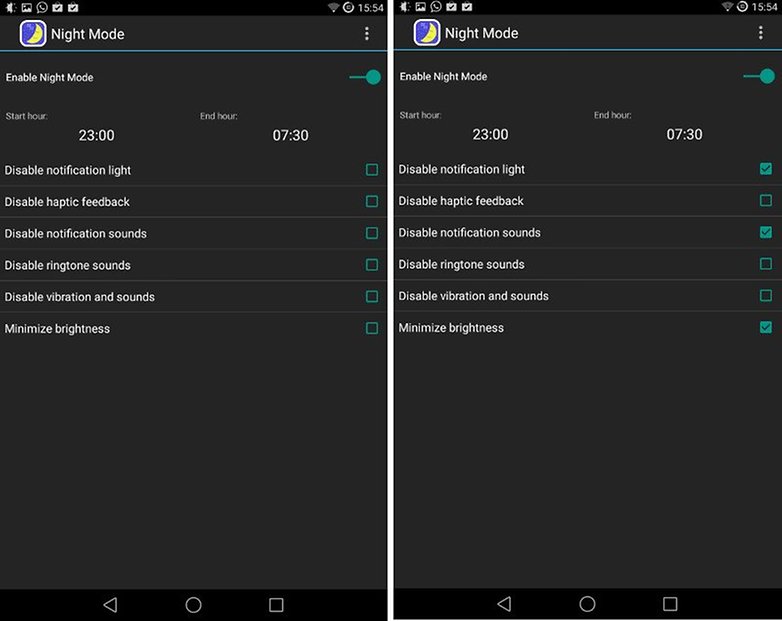 With Night Mode, your device will automatically reduce the brightness based on the time. All you have to do is set a start time and an end time and then the app will do the rest for you. As well, you can disable a bunch of different settings on your device based on the time including your notification light, haptic feedback, notification sounds, and more.
CyanogenMod
Whether you're looking for a custom ROM or already running CyanogenMod, you'll be please to know that it offers more advanced options for controlling the brightness on your device. You can have the brightness automatically adjusted based on your ambient lighting. Simply head to Settings > Display > Brightness in order to enable it.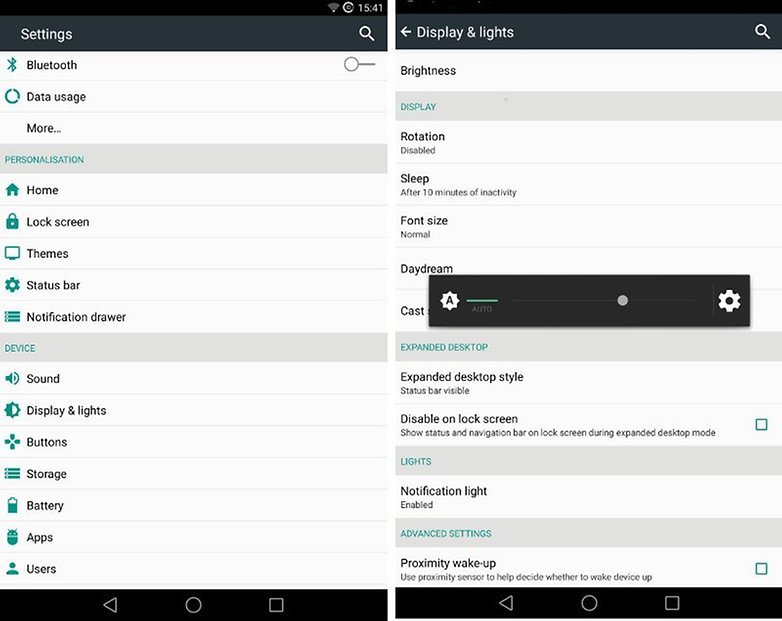 Root Permissions
If you've already got root permissions on your Android device, then you're one step closer to having complete control of your device.
RootDim is an app that allows you to adjust the brightness on devices with LCD screens much more thoroughly than what Android itself will allow.
Of course, you can also "tweak" your device and manually change the minimum levels of brightness. You'll need to have a file manager, such as ES File Manager or Root Explorer, and head over to the system and modify the ro.lcd_min_brightness.
Do you recommend any other apps that help control the brightness of your display? Let us know in the comments.