Countdown to the End: Rebuild December 21st, 2012. We all know the date, and we've all heard about it. It's supposedly the day the world ends.
Regardless of what you think is going to happen, that date is approaching fast. To be more specific, the 21st is Friday. Because the date is so meaningful, I'm going to start a countdown, which will represent either the beginning of the end, or the beginning of something new. For the next five days, I'm going to examine five games that will allow you to experience what it would be like to live in a post-apocalyptic world. What better way to ready for the apocalypse than to experience it first-hand.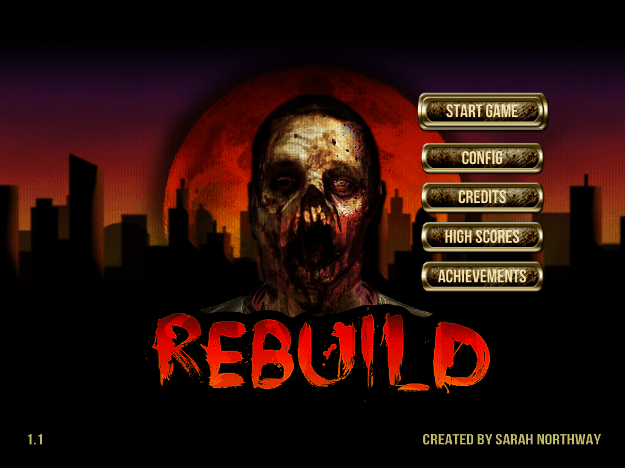 We don't have much time to waste, so lets get right to it!
Today we're going to be talking about a lovely, strategy-sim called Rebuild.
Rebuild by Sarah Northway
"Today, we begin to rebuild."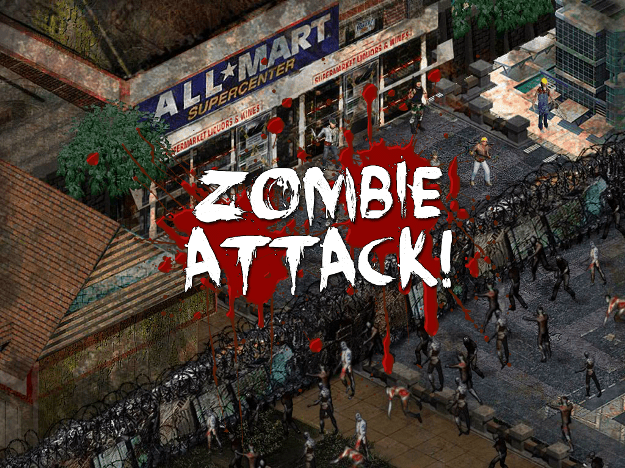 That single sentence sums up the entire premise of Rebuild. It's your typical simulation game, where you're tasked with building a city from the ground up. Except this city is simply being taken back and modified section by section. The world has been destroyed by a zombie plague, and the last survivors have holed up in a strategically fortified part of a city.
In Rebuild, your primary concern is to collect survivors, expand your fortress and protect it from undead attacks. To expand your fort, you move from one building to the next reclaiming it for the living. Survivors must be managed, using their time to scavenge for food, build or reinforce new structures, and discover new technology and weapons.
Zombies aren't the only rival in Rebuild though. You also have to watch out for costly and contagious illnesses, looters and even rival gangs.
The game is fairly straightforward. The user interface just consists of your fort, and the menus reflect your individual selections. To expand your fort, you simply click on a greyed out building, or a structure that is outside your stronghold's boundaries. You can then choose a task for your survivors to complete at the related location from one of many options. Tasks include scouting the property, scavenging for supplies, recruiting any survivors hiding out at a site, and of course clearing the area of zombies. Once a site has been cleared of all zombies, you can then reclaim it, thus growing your fort.
As the fort grows, more survivors will join your cause. You also need to manage living conditions and food supplies. Obviously, the more people that live in your fort, the more food you'll need to survive.
Random events happen every now and then, but you usually have time to prepare. One of the most notable events is a zombie attack. This can occur randomly, but sometimes you are alerted about a zombie horde moving your way. When this happens you just want to make sure you have enough survivors still defending the fort. If you don't have enough defenders, and the risk is too great, survivors will die, and you will lose buildings and resources.
All of this is done in turns. After every turn, you must advance the game manually to the next day. You can assign all of your survivors to tasks, or you can leave them to protect your stronghold. It's your choice. Of course, the decisions you make will have repercussions and that's what makes the game so captivating.
Anything you do in the game takes a certain number of turns to complete. Most of the time you must manage which survivors are tied up doing tasks and which are not.
If you allocate too many survivors to reclaiming a building, so that you can get the job done faster, then it's possible you will be attacked by a horde of zombies and lose resources. It's this balance act that makes the game incredibly fun to play.
Rebuild is certainly an excellent post-apocalyptic sim, and the turn based gameplay mechanics add a touch of strategy to the mix.
If you're looking for something fun to play, and most importantly something to ready you for the coming apocalypse, then Rebuild is certainly a good choice. As always Rebuild is available via the Google Play store.