App News: Coursera now on Android, free online uni courses for all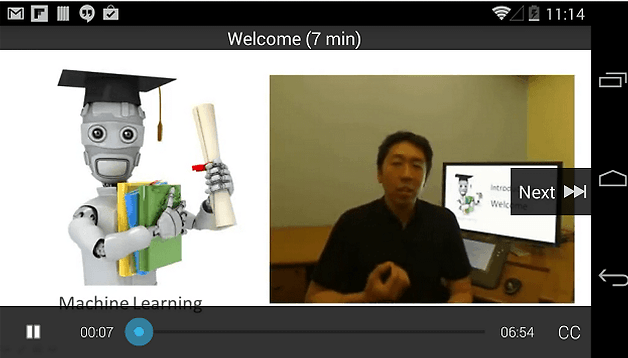 Coursera, the education platform that brings online courses from top universities and organizations around the world, and all this for free, is now available on Android.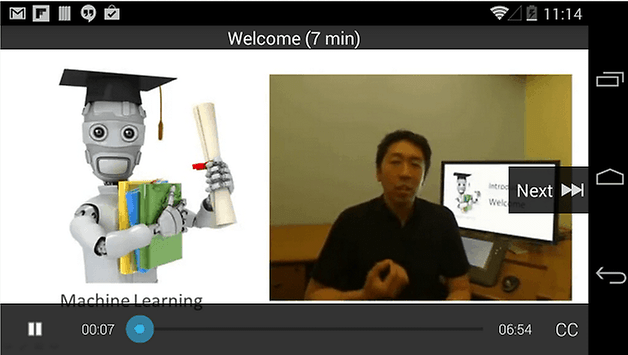 The Coursera website has been in existence for quite some time and as of March 27th, the creators, who have strived for a future where everyone has access to a world-class education, have announced that the Android app is available for download from the Google Play Store. And you guessed it: for free. An iOS version of Coursera has already been around for a few months.
How does Coursera work? The platform allows you to sign up for a course (there are over 600), create your own schedule and once you have finished the class, receive recognition for your accomplishment. The verification per class costs anywhere between $30 and $100, which compared to normal tuition is chump change.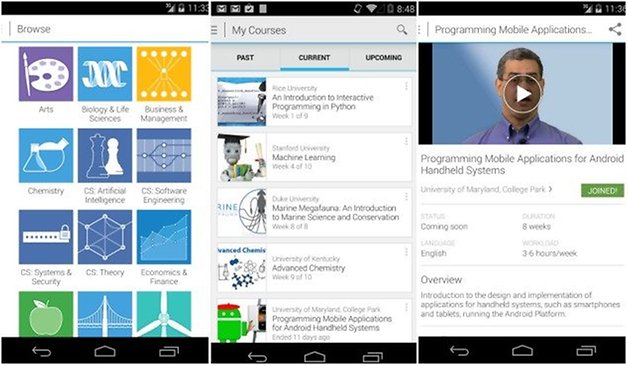 The mobile app allows the user to sign up for and browse through courses in over 20 subject areas, such as music, math, medicine etc. Complete with notifications for upcoming courses, lecture streaming (both online and offline), a download manager for files and 12 different languages, you can schedule your learning experience the way you want it, when you have the time.
With an increasing number of people moving to using smartphones and tablets over computers, and especially younger students, Coursera only did the most logical thing in moving with the times. Now with their Android app on the market, their courses will only become more popular. Their app opens the floodgates to a whole new pool of potential users.
Not all the comments are positive in the Play Store, so I think that the app is still in line for some improvements to its overall app functionality, but that aside, I think this is a really good concept and actually want to give it a try myself!
What do you think of the Coursera app or concept?