Cubot Dinosaur flash sale on now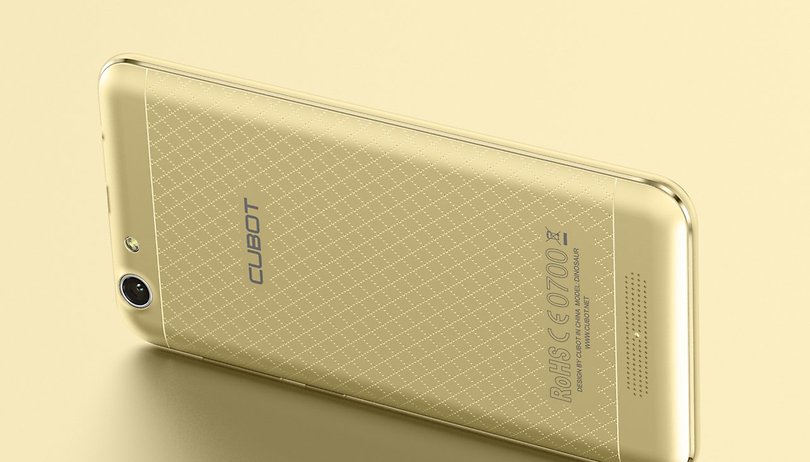 If you're looking for a device with a thin frame and massive battery then look no further. The Cubot Dinosaur gives you nearly endless amounts of top-notch performance, whether watching HD videos or playing graphically intense games. Even better news: Cubot is hosting a flash sale right now. Get this great smartphone and save some cash at the same time. Read on for details.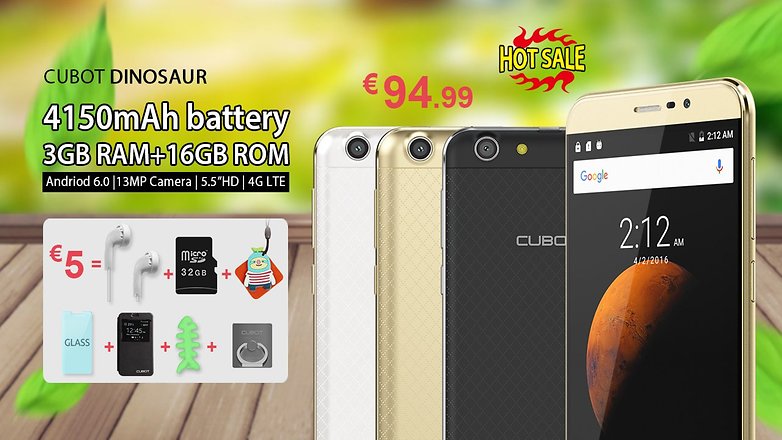 Cubot Dinosaur flash sale
Cubot is offering its Dinosaur smartphone through a flash sale starting from today. The sale will last for one week, so be quick to pick up this offer before it's gone! You can either get the phone for a discounted price, or pay a little more and get a present with your new phone as well.
The discount price is 94.99 euros (5 euro discount)

If you pay 99.99 euros you will receive a special gift package that includes 8G TF card + one tempered glass film + earphone.
Time limit of one week
A timeless design to behold
The stylish, sophisticated look of the Cubot Dinosaur is both fetching and inviting. The front of the device is clean and the rounded edges blend seamlessly. The back has a unique pattern that you won't find on other smartphones and comes in three colors: black, white or gold.
The Dinosaur is not only elegant, it's also ergonomic. The curved edges make it comfortable to hold in one hand and easy to pick up. The inventive back pattern prevents the device from slipping out of your hand. It lies flat on surfaces and is slim enough to keep in your pocket.
The rear speaker system provides a top-of-the-line audio experience without sacrificing style or space. The rear camera doesn't stick out, so you can lay it flat on surfaces. And the device is durable, with a stainless steel frame and inner housing.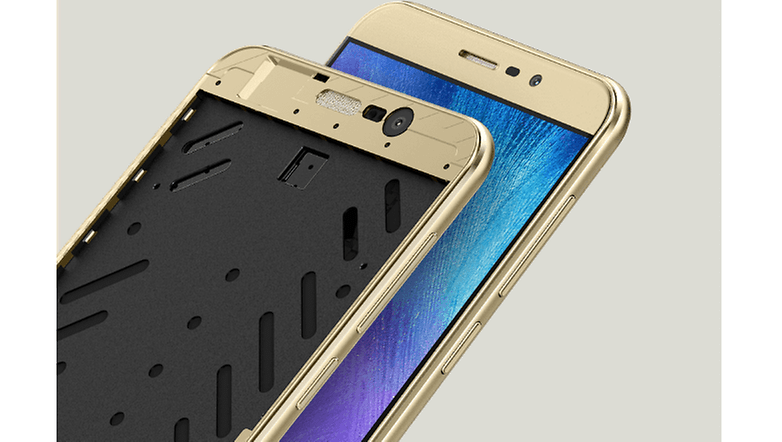 Unexpected performance
Given that this device is so slim and sturdy, you would expect it to make sacrifices somewhere, perhaps in the hardware department, but the Cubot Dinosaur has some impressive specs and performs well. It comes with a MT6735A quad-core chipset, clocked at 1.3 GHz, backed up with 3 GB of RAM and 16 GB of internal storage.
This powerful smartphone comfortably manages demanding processes, including your favorite games and HD multimedia. And it comes with Android 6.0 and all of its software optimizations. This smartphone even uses a turbo download system so you can get all your apps in no time. You can do it all on the Cubot Dinosaur, and for $100, it's hard to beat.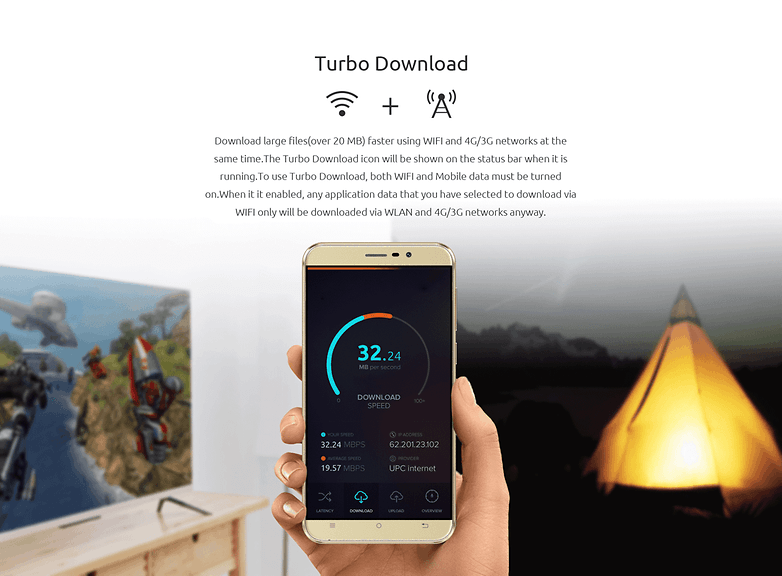 Envy-inducing visuals
The Cubot Dinosaur puts its powerful specs to use with its awe-inspiring display. You'll look forward to opening up this display and immersing yourself in graphically demanding games and HD videos. Its color-rich 5.5-inch HD screen is 30 percent brighter than the average smartphone.
The Dinosaur brings you a high-end display at a bargain price. You would expect a phone that runs HD games so well to cost well over the $100 Cubot is asking. The company created a smartphone with all of the performance you need on a sharp display at a fraction of the cost of comparable devices.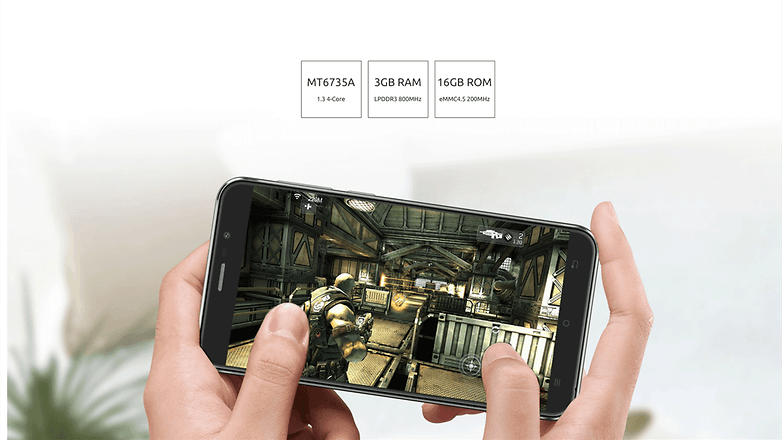 The battery that keeps you in the game
With its slim design, flagship specs, and crisp display, you would be forgiven for thinking that the Cubot Dinosaur's battery would burn out quickly. But it once again exceeds expectations. It comes with a high-density 4,150-mAh battery with 14 percent more battery devices of the same size.
Not only does the Dinosaur give you hours of entertainment with its powerful battery but it charges quickly with its 1.5 A quick charge technology. It also comes with some intelligent energy-saving features like a program that stops inactive apps from running continuously.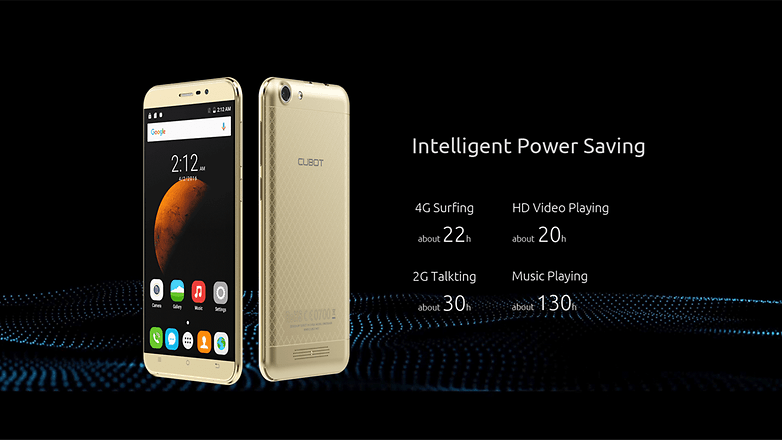 Intelligently designed camera
The camera system on the Cubot Dinosaur is enough for smartphone photo enthusiasts as well as for your daily point-and-shoot needs. The system comes with a real-time HDR option, gesture capture, smile shot, focus tracking and beauty mode.
The rear camera is an impressive 13 MP with f 2 / 0 aperture. This sensor and aperture, coupled with the phone's array of software features, mean the Cubot Dinosaur matches the specs of a high-end smartphone camera. And the 5 MP front camera with f 2 / 8 aperture gives you some striking selfie options. Get inspired and be creative with this intelligently designed camera system.