Curiosity: What's Inside The Cube?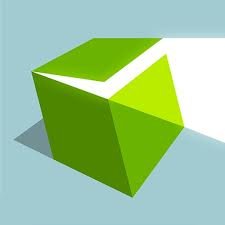 Cublet destruction has gone viral with 22 cans newest creation, Curiosity: What's Inside The Cube? This addicative Android game will have you playing fro hours in a quest to discover what's inside the cube.
22 Cans have released what is arguably the most exciting Android game of the year, Curiosity: What's Inside The Cube?. The company's Facebook page describes the game as "a unique global experiment."
The game revolves around a gigantic cube that users interact with. Users explode layers of smaller cubes in order to reach the center. Imagine a present wrapped in several layers of wrapping paper and you will get some idea of what the game involves. The Android game designer behind Curiosity, Peter Molyneux has stated that the center of the cube is "life changingly amazing by any definition."
What is interesting about this game is that it is a globally interactive platform. Players from all around the world are working together and against each other with a single goal in mind.
Unfortunately for me the game is not supported for my Samsung Galaxy Pocket, however the excitement generated by the game got the better of me and I found myself using a friends phone to explore the game. The game should have a warning label as it is ridiculously addictive and had me playing it for hours.
The 22 cans website even displays the Curiosity Stats so you can keep a close eye on how the action is unfolding. The stats include: Cubelets Destroyed – 3,006,634 as well as the average daily Cublet Destruction Rate – 14,445. These numbers are an indication at how virally popular the simple task of destroying blocks has become.
There is no telling how many layers the cube has and like a kid at Christmas it is difficult to stop ripping off layers. This game will have me playing for many more hours and keeping an eye out to see what the mythical center holds.
What do you think will be in the center?