New Coats of Paint: 5 Themes For Your Custom ROM
Authored by:
Nico Heister Many custom ROMs, including CyanogenMod 10.1, have an integrated theme chooser, which you can use to change the appearance of your Android. Today I am presenting you with 5 different themes.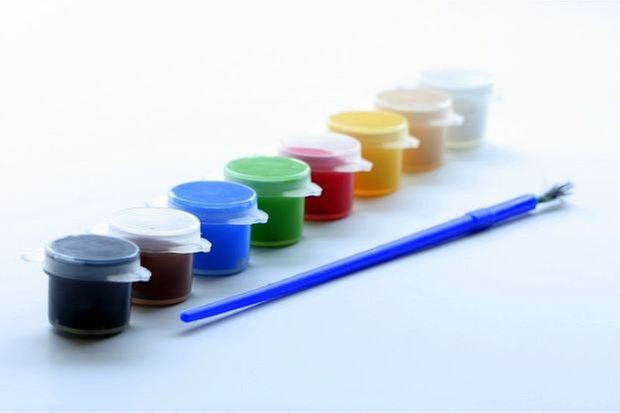 By now pretty much everyone who regularly reads my stuff should know this: I'm a huge follower of Vanilla Android. This meaning Android taken directly from Google without any sort of manufacturer composition like HTC Sense or Samsung TouchWiz. Regardless of this though, I am also a big fan of themes. Thanks to the Theme-Chooser-Engine, that is for example a more solid component from CyanogenMod, you are able to change the appearance of an Android by turning your hand. Themes are simply installed like completely normal apps and can be selected from a list. It (almost) doesn't get any easier than this. Have fun with my discoveries!
Chromium
This theme, that is still currently being developed, is heavily guided by Google Chrome and Chrome OS. Light colors and symbols, as well as clear contrasts, dominate the overall image and ensure a unique look.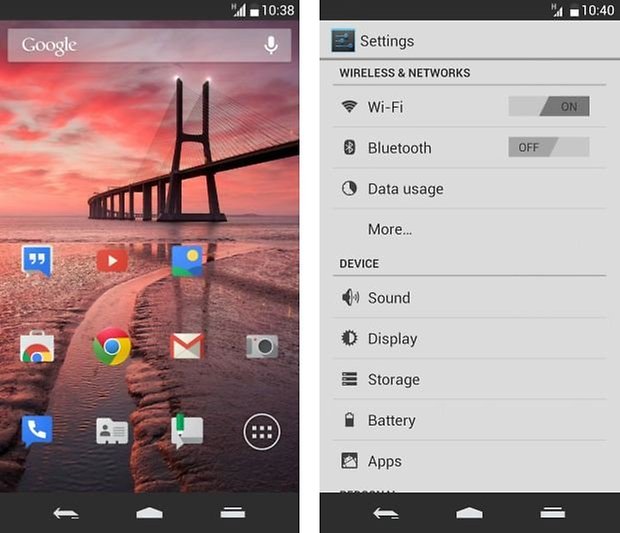 Chromium: a mix between Google Chrome and Chrome OS
Unfortunately, this theme is only so far for xhdpi devices with a higher resolution, though a variation for other smartphones should still follow. Any further information and the download itself can be found at XDA-developers.
Flow Theme
Don't let the price of 1.40 Euros frighten you! Your smartphone will get a complete new coat of paint with Flow, while remaining faithful in a large part to Android 4's standard look. It is however complemented with high-quality constructed graphics and a shiny overall impression. Above all, I really liked the new slide control.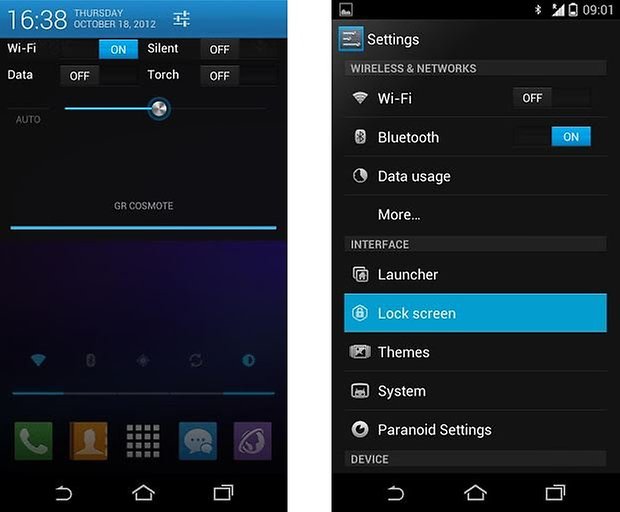 Very elegant without looking completely different than Android
Overall, Flow made a very elegant and professional impression on me.
MIUI v4
Custom ROM MIUI is also very popular, alongside CyanogenMod. By means of this ROM, Android acquires a complete change of wallpaper and is strongly reminiscent of iOS from Apple. If you don't want to give up CyanogenMod, yet like MIUI's appearance, you should take a look at this same-titled theme.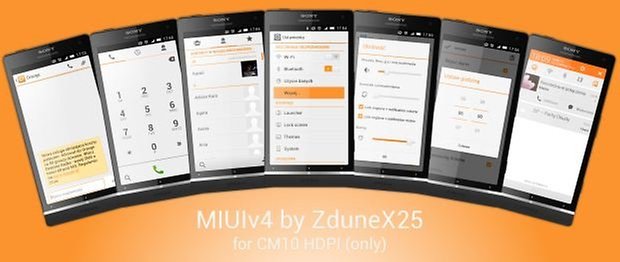 Bright and friendly colors describe MIUI v4's appearance
The shiny MIUI v4 features a white and orange-colored look and comes across really fresh, in the true sense of the word. As a result, your smartphone looks unfamiliar, yet not any less attractive.
HTC.EleganceX
From all the various manufactured compositions, I liked HTC Sense the most. HTC.EleganceX allows you to keep a piece of Sense on your smartphone. Symbols and colors from HTC ensure the right look and a certain HTC feeling, which is only too well known of smartphones, like the One X for example.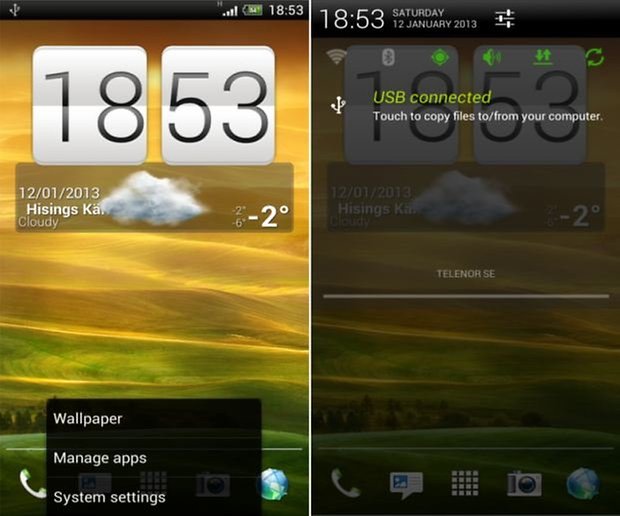 A breath of fresh air, or Sense, for every smartphone
HTC.EleganceX is not only for the HTC lover, but also for everyone, who wants to customize their Androids with a little more color other than blue.
BlackedOut
''Black, black, black, my clothes are all black!'' Those who have no love for color and who'd rather have it monochrome and dark, could have their design of choice with BlackedOut.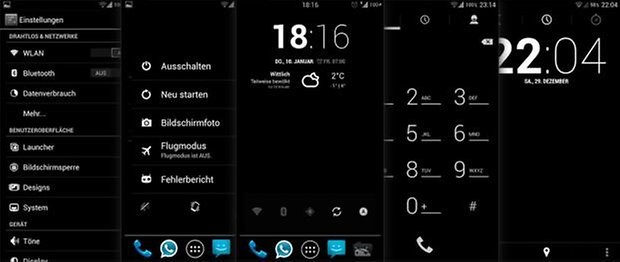 You can't get any darker than this!
BlackedOut wasn't just revamped for the Android system, but for many other apps including Facebook, Instagram, Ebay, Solid Explorer and Twitter. However, this only works with the fee-based variations, which really break the bank costing a whole 1.49 Euros.
Which themes do you use? How did you design your smartphone?
(Title photo: John Morgan/flickr.com)