Cut The Rope 2 comes to iOS in time for Christmas, Android misses out Looks like Android fans miss out again this year, as iOS users get Cut The Rope 2 while Android goes wanting. Cut The Rope 2 is currently available for download in the Apple Store, but the Android platform will have to wait until next year for the hotly anticipated sequel. On the positive side, Android gets it for free, while iOS has a fee involved, if that's any consolation.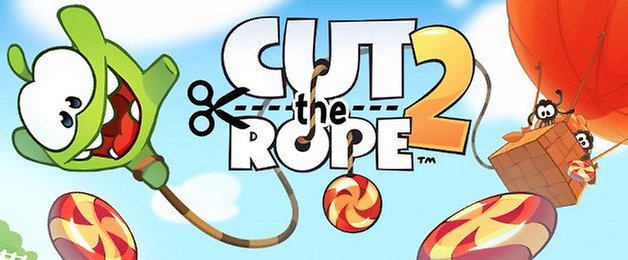 The delayed Android launch of Cut The Rope 2 is part of a more widespread phenomenon, where many developers release the iOS version of the app first, followed by an Android release days, weeks or months later. Some of you will recall sitting up all night with me waiting for Dead Trigger 2 to appear, when the iOS version went out on schedule. Considering the massive reach of the Android platform, and the increasing profits coming from it, it seems that developers may need to rethink their release strategies in the near future.
At a most basic level it is an insult to the fans, essentially saying that Apple owners are first class citizens and deserve preferential treatment and get a scheduled delivery on time, while Android fans can wait for the title and then get it, well, whenever it happens to roll out. It's not a clever strategy: Android fans are not going to switch platforms for a new title release, Apple users are going to spend just as much money whether they have an exclusive first look or not, and all it does is foster resentment amongst dedicated fans who feel they are being slighted based on their choice of mobile platform. Simultaneous releases can't be that difficult to engineer, and if they are, then why not leave the iOS version on the shelf until the Android version is also ready and release them at the same time?
Are you a fan of Cut The Rope? What do you think of iOS getting preferential treatment when it comes to app releases?