CyanogenMod 11: heads up alerts, protected apps, and more new features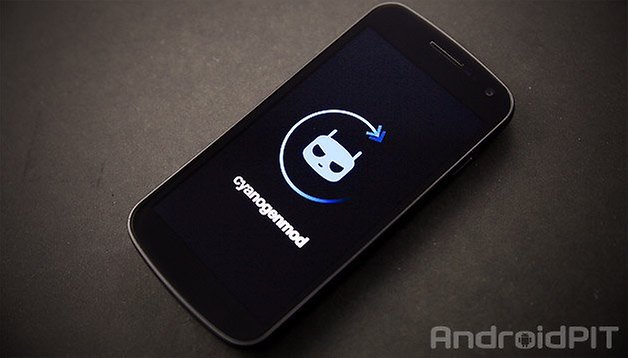 The CyanogenMod team is continuing updating their CM 11 build and have released some new features in their nightly builds of the operating system. Heads up Notifications have now been brought out of hiding, settings have been cleaned up, and protected apps all make their appearance in the latest builds.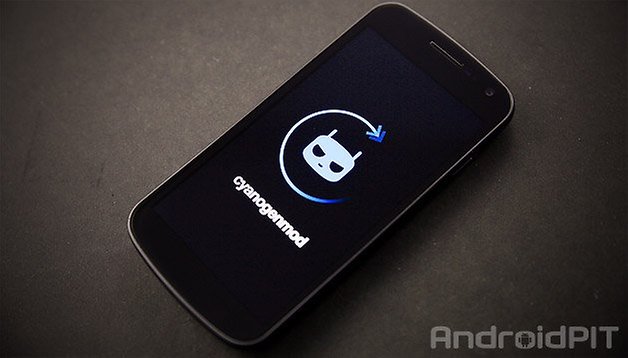 In addition to some security updates having to do with OpenSSL and Towelroot concerns, some other nifty features have been included into the latest builds of CyanogenMod 11.
Heads up
Heads up is a new notification format that allows for floating notifications to be displayed on top of your current activity and allows your full access (expand, reply, etc) that you would get from notifications. This is handy for a quick and easy way to see and interact with notifications when you're in the middle of doing something, such as watching a full screen video or playing a game. Of course, for those who would rather not be interrupted at all when in the middle of something, the Heads Up functionality comes with a Do Not Disturb option that can be enabled to be triggered globally or only when certain apps are being used.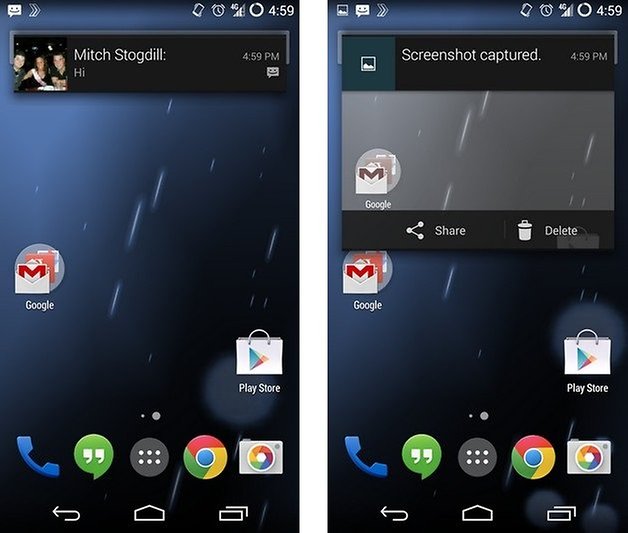 Spring cleaning for Settings
The settings have been cleaned up a bit in the latest builds. The Interface category has been renamed as Status Bar, Notification Drawer, and Gestures category, providing a little more breadth for the options that were found within. As well, Trebuchet settings have been moved out of the main settings portion and into the sliding panel. Some other changes on note: expanded desktop is found in the Display portion of settings, duplicate entries in Security have been removed, and all button layouts can now be found under Buttons.
Protected Apps
Users already have the ability to have hidden apps in previous version of CyanogenMod, however in the latest version, apps can now be locked via a lock pattern. Apps can still be hidden as normal, but access to these applications will now be hid from all launchers installed on your device. As well, groups of apps can be privacy protected within a single folder, as seen in the example below with Financial apps.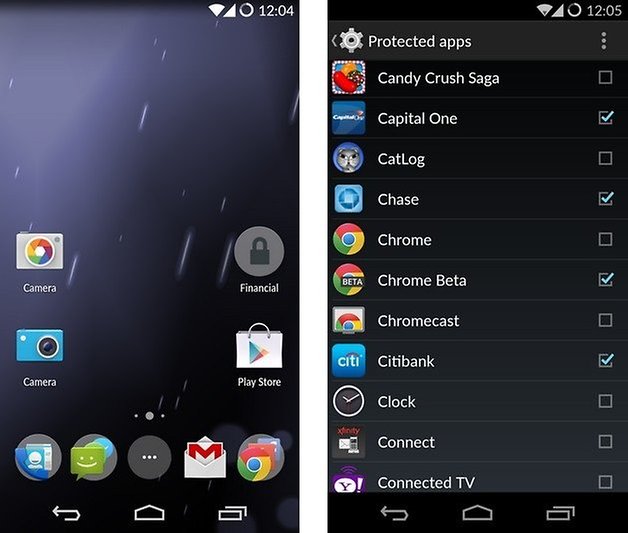 Trebuchet Search
A search panel has been added to the Trebuchet launcher. It draws from the Google Now Launcher and can be accessed by swiping to the left on your first home screen. The CMHome, as it has been called, will be expanded on in further updates to CyanogenMod and is currently in its infancy stage.