 CyanogenMod Stock Music Player Apollo Now Available for Everyone
CyanogenMod is well known for its native apps, which are included with official ROM releases. The custom apps generally improve upon vanilla software, adding new features and functions.
One such app, called Apollo, became the official music app of CyanogenMod.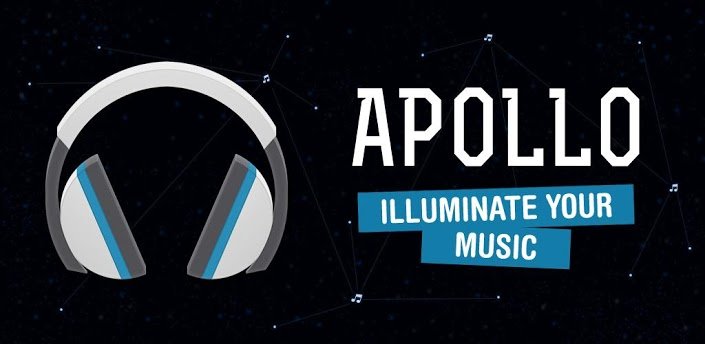 Apollo is positively stunning when it comes to visuals, it's also extremely easy to use and is incredibly reliable and responsive. In fact, Apollo is one of the main reasons people love CyanogenMod ROMs so much (among other features).
Apollo offers various features that aren't included in the vanilla music app like the option to attach albums, artists and playlist shortcuts directly to your homescreen. It also delivers playback controls within the Android notification bar, and the usual lockscreen controls too. Gapless playback is supported right from the get go (it was only just added to Google Play music in a recent update).
Unfortunately, for those of us not running a CyanogenMod ROM, there is no way to get Apollo, until now.
Apollo was just released in the Google Play store for everyone. That means we can all experience the sheer awesomeness that is Apollo even without a CyanogenMod ROM installed. There are two versions of the Apollo music player available, one free and one devoid of ads. The ad free version is $0.99, and it is called Apollo+ (who didn't see that coming)? The premium version of Apollo will also offer up software updates faster than the free version.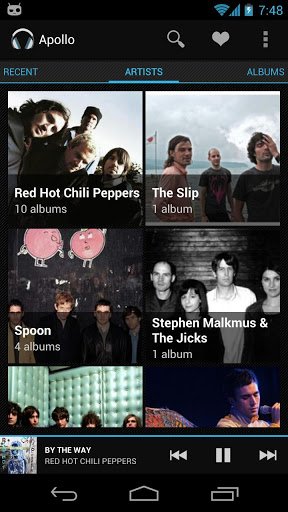 Speaking of updates, there are plenty of them planned for Apollo set to arrive in the future. Some of the upcoming features include tablet support, concert info, Last.FM scrobbling, and custom widgets and notifications. There's also been mention of "Google Dream" support which I'm pretty sure refers to support for the new Daydream feature in Android 4.2.
You can grab the Apollo music player, free or premium, via the Google Play store. Of course, if you're running a CyanogenMod on your device, you've already got it installed (unless you removed it). If you are planning on trying this one out, you might want to disable the stock music app; otherwise you'll end up with two identical icons in your app tray.