Dead Island: Riptide Definitive unleashed on NVIDIA SHIELD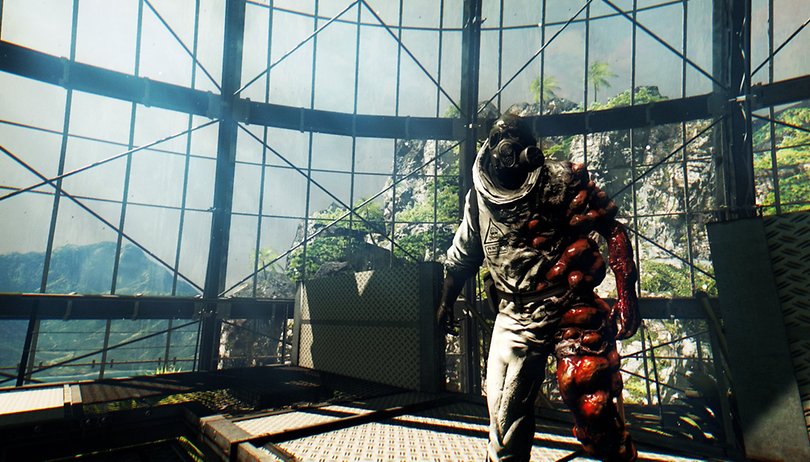 June 6 was the goriest day on record for NVIDIA SHIELD owners as Dead Island: Riptide Definitive Edition became available to stream via GeForce NOW for $19.99. A membership to GeForce NOW, NVIDIA's 'Netflix for gamers', is completely free to try out for three months, and $7.99 a month after that. Certain premium titles are also available to purchase separately, including Dead Island: Riptide Definitive Edition.
Originally released on PC, PS3 and Xbox 360, Dead Island: Riptide is a first-person survival horror adventure that has been remastered and features improved high-definition visuals, more detailed character models and a new realistic lighting system. In addition, all of the previously released DLC packs are included with this edition of the game.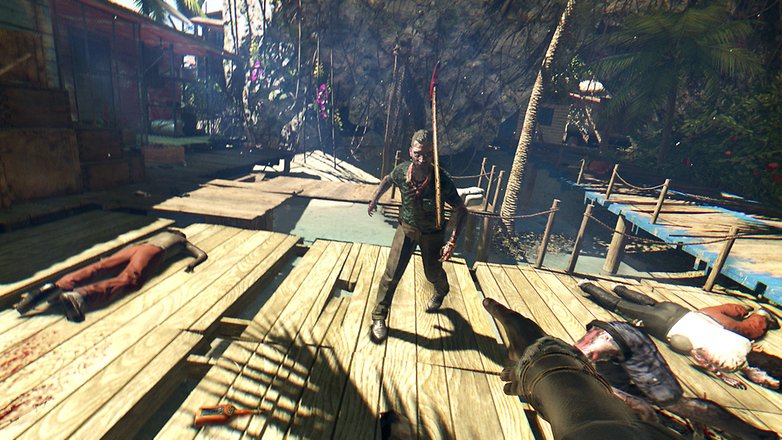 Riptide takes place immediately after the events of the original Dead Island (also available on GeForce NOW in a Definitive Edition for $19.99) with the four protagonists being seemingly rescued from the island of Banoi and then taken captive on a ship. After a zombie-based disaster goes down aboard the ship, the player regains consciousness to find the ship wrecked on the shores of another island in the archipelago, which has been overrun by zombies.
The four main characters have their own unique areas of expertise. Sam B is a rapper and takes the form of a tank class character whose expertise is using blunt force weapons during melee combat. Xian Mei is an undercover spy whose assassin credentials are backed up by her skilled use of sharp weapons. Logan Carter is a former American football player who takes on the crowd control role and is adept at wielding projectile weapons. Finally, there's support from ex-police officer Purna who is good with firearms and is able to perform healing duties.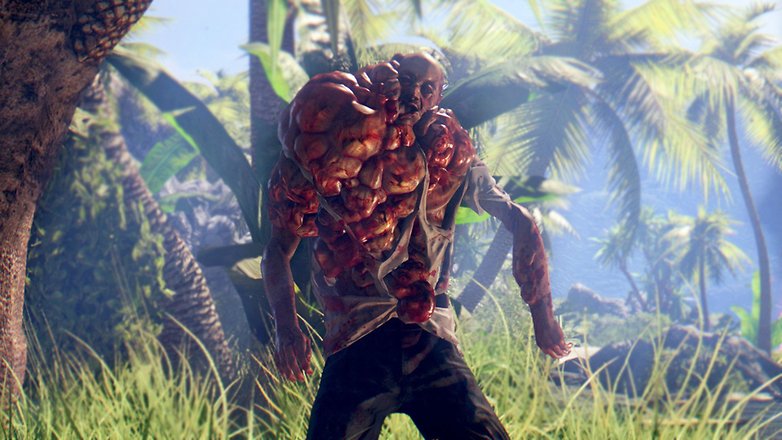 The star of the show is clearly the copious amounts of gore on offer as you make your way around the island slicing the shambling zombies in half, or blowing them to smithereens. While the game is considerably gory, its violence is presented in a delightfully over-the-top fashion.
There's also a large RPG element to the proceedings as players travel from camp to camp carrying out main missions and side missions in order to level up their characters. Each character has their own skill tree where they can learn to master, first and foremost, their own specialist weapons but also improve their abilities in other areas of combat.
Dead Island: Riptide Definitive Edition is now available to stream on NVIDIA SHIELD via GeForce NOW for $19.99. A visually enhanced version of the original game, Dead Island: Definitive Edition, is also available on GeForce NOW for $19.99. If you purchase either game on GeForce NOW, you will receive a Steam key to download the game on PC at no additional cost.