Deals roundup: HTC One M7 (refurbished) for $169.99, and more offers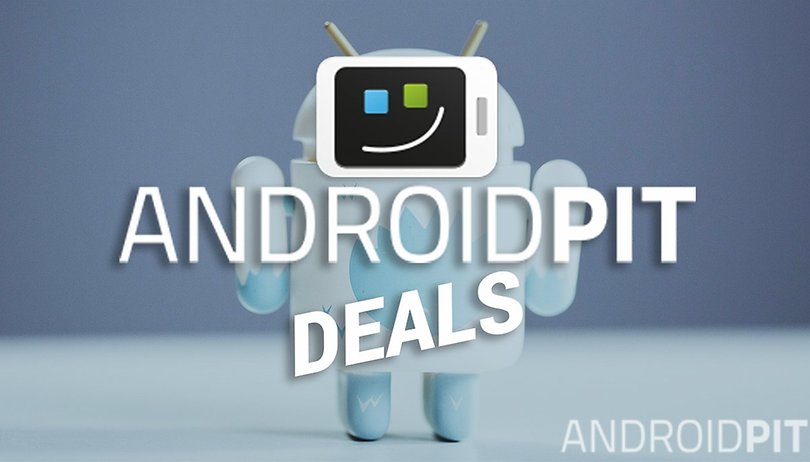 Our AndroidPIT deals roundup provides you with the best tech deals for you and your Android three times per week. With our very own brand of AndroidPIT deals, plus other discounts and sales galore, this is your new home for online tech bargains.
Today's recommended deal: HTC One M7 32 GB (refurbished) for 169.99 USD
Featuring 4G LTE and that classic metal unibody, the HTC One M7 is now selling for 169.99 USD factory refurbished on eBay. The One M7 comes with beats audio, and can now be upgraded to Android 5.0 Lollipop. It's factory unlocked and still one of the most attractive handsets on Android. Check this and other deals out below.
More great deals:
The ASUS Zenwatch is on sale again, pick it up for 149 USD from Amazon and save 25 percent off the normal price -- buy now from Amazon
There's still a chance to get the Samsung Galaxy Tab Pro for 8.4-inch 16 GB tablet and save 100 USD at Best Buy - buy now from Best Buy
Verizon is running a deal on the Motorola Moto E 4G so you can pick it up for just 49.99 USD, without a contract. To get this piece of technology for 50 USD is pretty outrageous - buy now from Best Buy
Selfie sticks are all the rage. Get the Mpow iSnap X new generation selfie stick for only 13.99 USD in this flash sale from Amazon, knocking 46 bucks off the regular price - buy now from Amazon
In another great tablet offer, pick up the Nexus 7 (2013) for 149 USD with Newegg. Still a quality tablet, and still one of the fastest to be updated to new Android versions. Save 80 USD with this limted offer - buy now from Newegg
If you're looking for a Bluetooth headset, this wireless sport neckband from Breett might be just what you need. Perfect for when you're out running or at the gym. It's on sale at 22.90 USD on Amazon, but apply coupon code KOZKQ9YA to get it for just 18.89 USD - buy now from Amazon
AndroidPIT deals:
With seven courses, and more than 30 hours of expert training, learn how to create mobile and desktop games and save 95 percent off the normal price.
Bonus deal:
Add to your mobile design skills with this excellent bundle. Featuring 29 Hours of instructional content to make you a better designer for iOS or Android, this is a splendid package, and it's currently 92 percent off the regular price.
Check out this and other great deals over at the AndroidPIT deals store.
All deals available at the time of publication.