Death Dome Now Available On Google Play. Get Your Backhand On!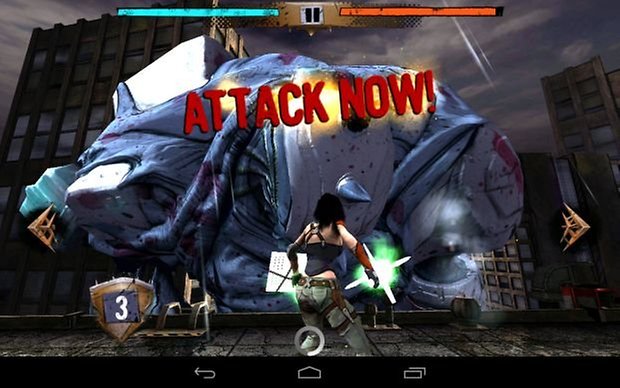 I don't know about you guys, but any mutant slaying game that literally offers a weapon called "The Backhander" is a game I have to try out. The name of the new title I'm referring to is Death Dome, which showed up on Google Play yesterday (also being released on IOS), and is more or less Infinity Blade mixed with a dash of Borderlands. I haven't played too many games that let me actually knock the teeth out (with slow motion animation) of mutants, and after playing the game for a bit here in the office, I'm already kinda hooked.
Griptonite Games Inc are the developers behind the title, and what they have done with this title is actually pretty cool. The plot of the game is somewhat "Resident Evil-ish", and centers around a virus ("M" virus) spreading throughout the city. In order to control the outbreak, a huge stadium like dome was built to quarantine the virus. People inside were told they would be able to leave the dome before it was sealed, but after being sealed inside with no way to escape, our heroine Phoenix has no choice but to battle the infected mutant monsters.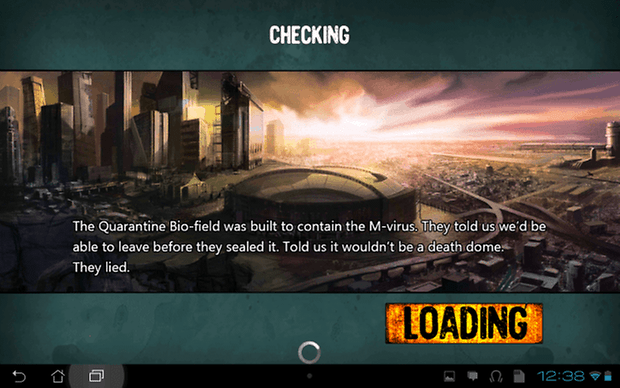 Death Dome is a game that centers on dodging attacks and following them with counterattacks and special attack moves (somewhat similiar to the fighting mechanics of Horn). While you can't run around and decide which angle you want to attack from, you are able to perry right and left (and also block) to avoid the blows of the monsters, which then opens up the chance for a counter attack.
Parrying is accomplished by simply pressing the right or left arrow on the screen (you'll need to make sure you parry in the direction of the incoming attack to dodge it), and attacking is done by swiping the screen (there's also a seperate block button, but parry's are better to use for counters). Swiping in different directions (vertical, horizontal, ect) will activate different attacks, and when you have an opening for special attacks or finishing moves, you will be prompted in which direction to swype and which places to press to activate special finishers.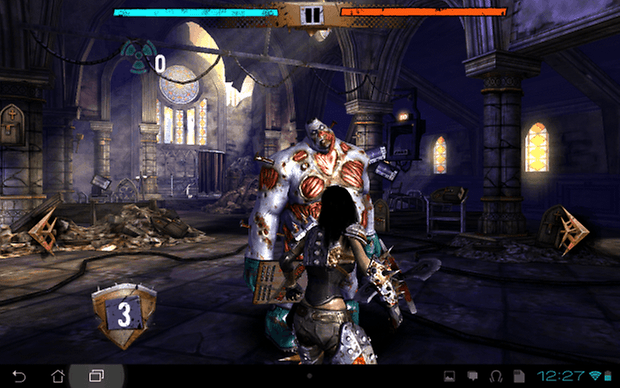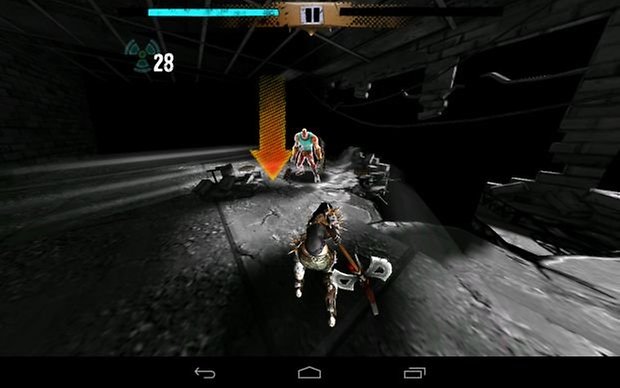 The game allows you to fight different types of mutants that different kinds of weaknesses (i.e fire), and you can naturally buy and upgrade your armor and weapons to give yourself better chances when fighting. It seems easy at first, but after getting through the first few monsters, the game gets a lot more difficult. One time I cut the head off the monster and thought the fight was over, only to find the headless beast getting back and punching me in the throat.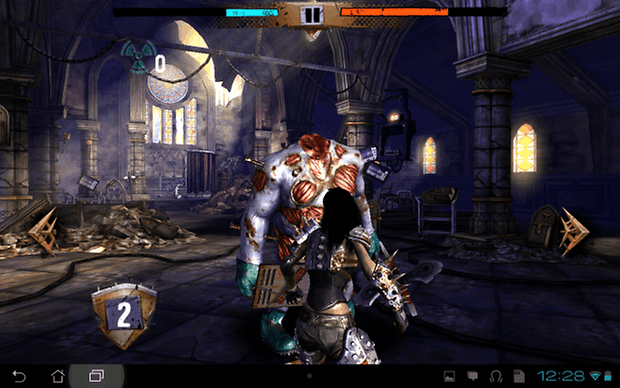 It's only a flesh wound...
Death Dome is a freemium title, and so far, I've earned enough in game cash to get everything I've wanted. You can choose where on the map you wish to go and fight after every fight, and you're also given rewards after certain amounts of time go by. Each fight will also increase your "level up" bar, so the more you fight, the stronger you get. Combat seems simple at first, but as you continue to fight, you find more and more ways of taking down your enemy. In addition to "normal" weapons, you can also obtain elemental effects, such as fire and lightning to damage the foul beasts even more.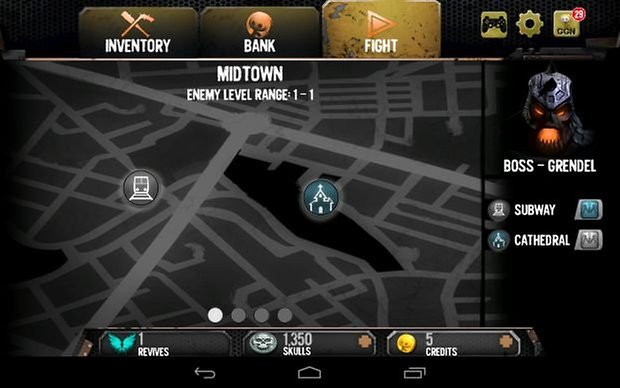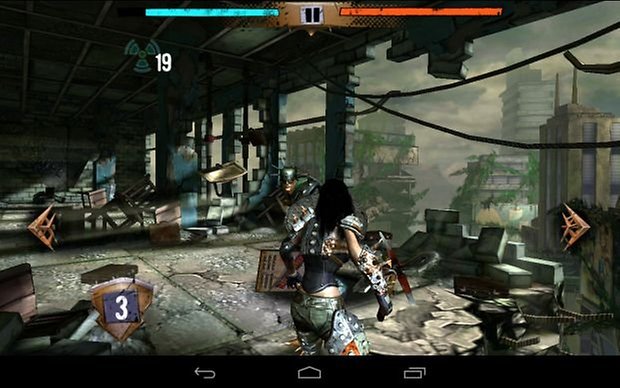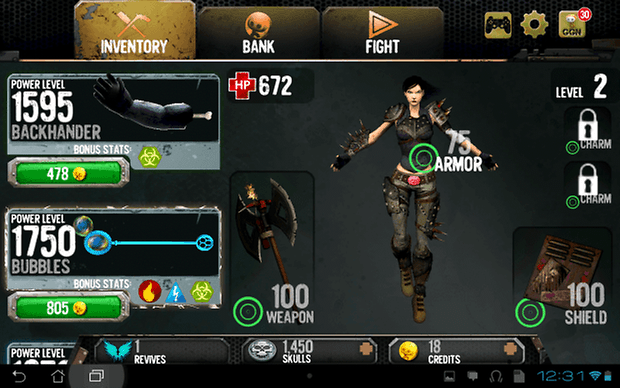 Any mutant slaying game that offers a weapon called "The Backhander" is a game I have to try out.
The game runs great on my Transformer Prime (and on my colleagues Nexus 7), and the only issue I have so far is that swipes sometimes aren't recognized, which can cause you to miss open chances for an attack. While it is annoying, it's certainly not enough to keep me away from the game. This type of a game is a great time waster, and building up your character is quite fun (testing new weapons and armor, ect). Just make sure you have some room on your device should you choose to install it, as the free download is around 500MB.
If you want to get in on the behemoth bashing action, you can download Death Dome from Google Play here.
Happy backhanding!