 Dell has just revealed its latest tablet devices with two of them being Android devices and the other two devices being Windows devices. The Windows devices will come in 11 and 8 inch variations while the Android offerings will come in 7 and 8 inch variations.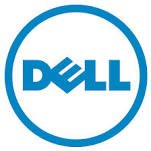 The Dell Venue 8 Pro, which is going for $180 when it comes out, is a Windows 8.1 based tablet which will have the ability to integrate with an existing corporate environment and will also work with existing Microsoft applications and will also integrate with Microsoft Office. The other more expensive Windows tablet, the Dell Venue 11 Pro, will be going for $500 and will also have the same features.
The other Windows versions of the tablets are the Dell Venue 8 and the Dell Venue 7.
With these product lines, Dell made it a point to emphasize how stylish the devices are and how they also will have a long product life.
"If you buy (a Dell tablet) in holiday 2013, you should still be happy with it in holiday 2014 and 2015" Neil Hand (Dell Vice President for Tablets and Performance PC's)
These new Dell tablets will be based on a new family of Intel's Atom based processors called Bay Trail chips. They will be expected to deliver about 3 times the perfomance of the chips that are out right now and will also be able to combine low power use and better perfomance.
Dell will also be offering a desktop dock which will allow the tablet to be plugged into a much larger display as well as two keyboards for the devices.
The new tablets are expected to be online in the coming weeks.
What do you think of the latest offerings from Dell and will you be trying out some of their tablets? Please leave us a comment below and we will get back to you.