Inspiration Vs Copying: Are Design Patents Stifling Innovation? Pt.2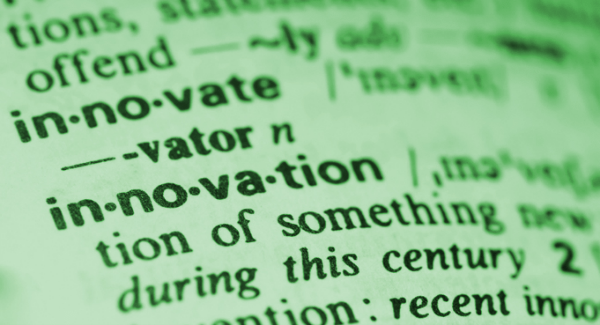 Yesterday I reported on a new computer that HP released called the Spectre One, and after looking at a few photos of the PC, it was quite easy to see that HP took their "inspiration" from Apple's iMac when designing it. In this case, I felt that it was a very bold move by HP, and I could certainly understand Apple if they were to file a willful design infringement suit over this particular product. But after seeing a comment on the article from an AndroidPIT user named Dvoraak, it got me thinking about exactly how and when the process of taking inspiration from a product's design transcends into copying a product. My question is, how exactly do you draw a line between inspiration and copying when it comes to product design? Part 1 discussed how companies constantly improve the products of others. This article will discuss the influence that patents have on the entire process.
(Part 1 of the article can be viewed here)
Can designs be realistically patented?
Design patent (US): a patent granted on the ornamental design of a functional item. Design patents are a type of industrial design right. Ornamental designs of jewelry, furniture, beverage containers and computer icons are examples of objects that are covered by design patents.
Here is a picture of a design patent for the original Coca-Cola bottle: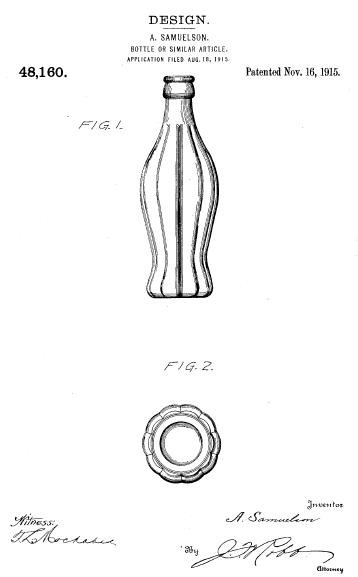 Wikipedia states that "The exclusive right granted to a patentee in most countries is the right to prevent others from making, using, selling, or distributing the patented invention without permission".
Now I know for a fact that Coca Cola isn't the only company in the world that uses that bottle design. Pepsi, Cokes biggest competitor, uses damn near the same bottle design for their product, yet design patent law says that the patented design can't be used by anyone else for 14 years unless licensed. So did Pepsi steal from Coca Cola, or were they inspired by Coca Cola? Did they ask Coca Cola permission to use this design?
According to my research, they actually didn't. They took the Coke bottle design, made design tweaks to it, and then released it as their own product. Apple did the same with the Macbook and the iPhone. Samsung did the same with the Galaxy S3 and Galaxy Tab 10.1. BMW did the same with Mercedes. This is the way it has always been, and is the way that it will/should always be in the future. But if companies can take an existing design patent, make minimal tweaks to it, and then release it as their own product, what good does the patent actually do?
Patents: A great idea, the cause of the problem, or not properly implemented?
If I INVENT the housing for a computer, shouldn't I have the right to the design for it? If I spent years of work creating the design to house the hardware and technology inside a computer in order to make it consumer friendly, should I not be credited for that? What happens if Mr Bob comes around and makes my original computer design even better and more efficient than the original design I created? Should he have the right to patent a design that's clearly based on my original patent? This is where it gets damn complicated, and in some cases, very expensive.
According to Thoughts To Paper, "a design patent gives you the right to protect the "ornamental design of a functional item" for 14 years. They allow you protect an items look, form, and structure, and prevent others from manufacturing or importing that design unless you sell or license those patent rights. A few examples of design patent categories include jewelry, clothing, furniture, a beverage container, or even a computer icon".
Keep in mind that this doesn't include functionality. If you created a modern looking phone, you created the look of the phone, not the phone itself. This is not only important to remember, but is something that makes the entire process that much more complicated.
That being said, you can patent an existing product design as long as the improvement is 1. novel and 2. non obvious. It's also very important to consider that a design patent can be invalidated if the design has practical utility (ie..the shape of a gear). In my opinion, those last 2 sentences are the basis for why design patents have come into play so much recently. They are the "grey zone" that companies like Apple choose to attack from, and sadly for Android, they seem to get away with it.
But why? I believe that popularity and marketing play a bigger role than many think.
The Grey Zone
Apple is in a unique position to widen this "grey zone" due to the popularity of their products. In terms of actually inventing a product, they have done very little work. However, when it comes to designs, they've hit it out of the park. What they have also done remarkably well is to popularize their designs. They've done this so well in fact, that many consumers who see a rectangular shaped phone or tablet from any Android OEM will automatically label it as an Apple clone, all while ignoring the fact that Apple has been doing the very same thing for many years.
Even the courts can't make up their mind how they feel about Apple's claims. In Germany, the Galaxy Tab 10.1 was banned due to the fact that it "looks too much like an iPad". In the UK however, the case was thrown out. If the judges who dictate what design infringement actually is can't make up their minds, what is the point in having the system? Some judges say that Apple's iPad design makes Samsung's tablet an illegal product, while others state that the changes are enough to make it unique.
So help me out Mr patent system....which one is it?
Conclusion
I'm not a patent expert, and I will never claim to be. I'm just a simple blogger that loves technology, and who is quite frankly fed up with companies suing over designs that the law has deemed as industry standards, all while using loopholes and grey zones to expose that system. I don't know how exactly the patent system should be fixed, or even it its possible for that matter. All I do know is that companies that have used other products as inspiration for years shouldn't be allowed to punish other companies for doing the same.
If successful companies that employ such methods are allowed to continue, not only do they stifle innovation, they in essence create something that is looked down upon in the technology world: a monopoly. If companies lose the right to be inspired and improve existing technology, the world would not only be a pretty boring place to live, but would completely invalidate the patent system as a whole.
I personally feel that if company X creates a great TV, that company Y has every right in the world to create a better version of that TV. That's what has always moved technology forward. Copying a product too closely will simply make your product look uninspired, which instantly labels a business as unoriginal (that means you HP. Copying a product 95 percent and then adding 5 percent of your own "innovation" is simply RIDICULOUS). Stealing a product is illegal...plain and simple. Being inspired by a product and making it better, however, is what humankind has done since the beginning of our existence, and I very much hope that companies get back to "making a better TV" vs accusing everyone else of stealing the one they came up with.
Information sources: Wikipedia, thoughtstopaper.com
Picture credits: Wikipedia and inventionmachine.com