Developer's Diary Part 1: Every App Starts with an Idea How is an app "developed"? What kind of considerations must be made regarding its design? What does programming entail? Is the development of an app primarily spent behind a computer, typing code all day long? In our developer diary, we'd like to give you a glimpse at the day-to-day life of an Android app developer. Rudiger Merz offers part one in a three part series about his work developing the e-mail app "Compail."
By Rudiger Merz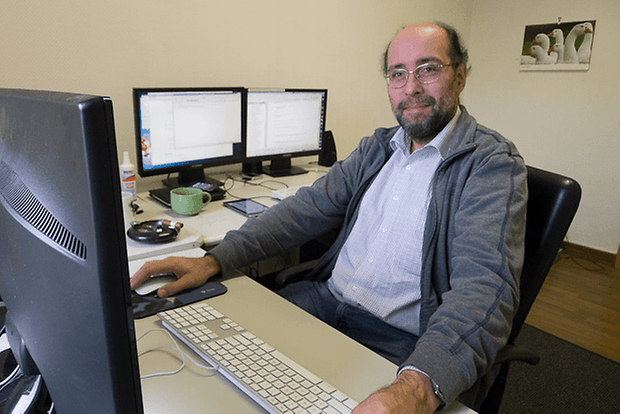 Rudiger Merz, also known as Styx at AndroidPIT.de, is a developer with 25 years of experience. Developing for Android is his latest challenge.
My name is Rüdiger Merz and for the past 25 years, I've been trying to translate my ideas into good software – on my Schneider CPS, on Commodor-System, on Unix and Linux servers, on workstations, PCs, and now also on Android devices. The operative word here is "try": sometimes what I create works, sometimes it doesn't. I also like taking photographs, although my rate of success in this field is similar to in that in the app world.
The Idea for Compail
Ideas come from a confluence of circumstances. My company is currently working on a project to secure data communications. The involved elements (server processes, web processes, and apps) are all being developed. As we work with clients, there are often last minute (yet very important) requests, and if I'm out, and I missed an e-mail on my phone, sometimes it isn't until the evening when I'm on my laptop do I notice all the requests I've failed to read. I've thus wasted entire working days because I didn't get a specific instruction.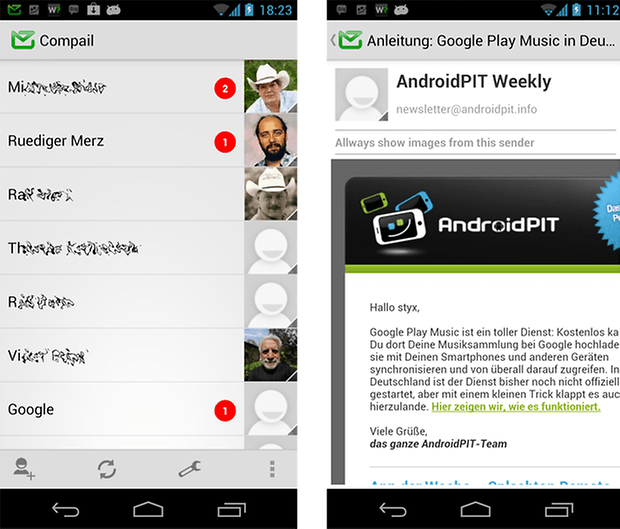 I then thought about what e-mail and messenger services (such as Skype or Jabber) offer, and how they compare to each other. Imagine that all client's messages are listed on only one screen at a time. It's no problem, if you only get two or three messages. But when it's 20, 30 or more, it's a pain. What's nice about Skype is that all your contacts' communications are grouped together by the name of the sender – along with the number of messages sent. One look is enough to distinguish between the important – and not so important – messages of the day.
E-mail clients, on the other hand, are often modeled on their desktop counterparts – which, in my opinion, makes little sense. On a mobile phone, one must be able to see at a glance, and without strain, if something important has arrived. That's why I made Compail: so that e-mails on the phone are more reminiscent of receiving a single message. In other words: no endless list of messages from different senders threatens to distract you from the ones that really matter. Compail shows the e-mails in an overview of "boxes," and one look is enough to determine whether a box contains a new message. That's all I really want to know when I'm on-the-go.
This sounds simple, and by design, it is. Implementation, however, is another story. Writing an e-mail program is complex and — as every developer knows – the more simple an app is to use, the more difficult it is to program. Since beginning to create Compail, I sit from morning till night – 10:00AM to 1:00AM – by the computer. So, up at 9, I give myself about an hour for breakfast, and Google News before I'm coding.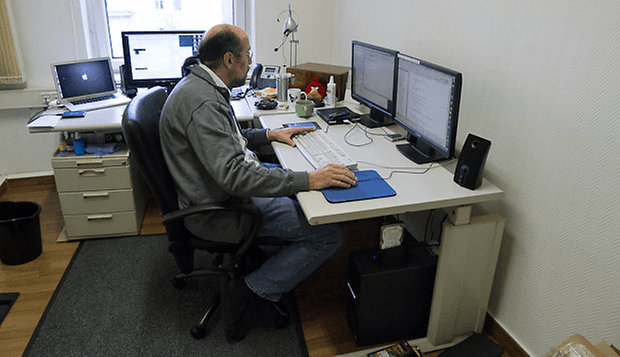 I develop mostly on Linux (SL 6) but also on a MacBook Pro. This is my desktop for the road. Around noon is when I feel like I'm finally in "the zone." Sometimes after dinner, I feel like I'm back in the zone again. Usually around midnight I realize what simple error has been tripping me up all day long. Before bed, to zone out, I usually watch the Sopranos on TV.
But there's a whole lot more to building an app that I haven't even begun to describe. Stay tuned for part two of the series: App Design in Detail.