How Digital Data Could Be Our Downfall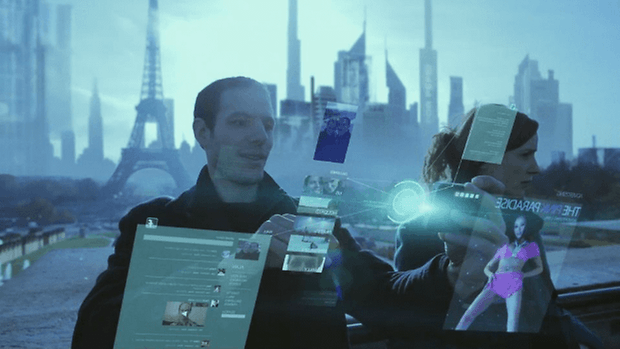 Here's a question I would like to ask our readers that I have never thought about until just a few moments ago: Have you ever sat back and thought about how much of an impact it would have on your life, job, relationship, marriage, parenthood, school, and family if you woke up one day to discover that ALL of the worlds digital media and data has been deleted? All of it...music, photos, documents, servers, emails, videos, Twitter followers, Facebook friends, ect....gone. Francois Ferracci apparently did, and in this 3 minute short film he created over exactly that scenario, it really made me think about how hard it would personally affect me to lose all of my digital memories and data.
Society as we know it doesn't just use computers, smartphones, tablets, laptops, and netbooks on a regular basis. We DEPEND on these devices to get through our day, to document and relive our travels, to revisit weddings, to witness births, to let us stay connected with the people we love from anywhere in the world. Digital media allows us to listen to our favorite songs and watch our favorite shows and movies from almost anywhere, to store that project you are working on for your boss that you've put months into, to save all the data you've gathered for your Masters exam next week. These are just a very few of the ways we use and depend on digital media/data. Are we depending on it too much?
And now imagine it...you go to sleep after reading your favorite book on your Kindle, only to discover the next morning that every digital photo, mp3, and document has been erased from every piece of computing equipment in your possession. Your iPod is musicless, your tablet and phone are photoless, every email account you own is empty, and your computer is dataless. We have become so accustomed to using digital data that grasping the effect that such a scenario would have on our lives is almost impossible to fully comprehend.
Not only would this affect us personally, it would naturally crush the corporate world as well. Businesses that have put hundreds of thousands of dollars into Google Adwords would be forced to completely start over. Companies that have millions of Twitter followers needed for marketing campaigns might never get them back. The data for patents on new technology and planned new devices would be gone. Everything....memories of joy, laughter, and tears...hard work we've put into our jobs and studies...the creativity and innovations we've put years into discovering...every digital memory and document we have...suddenly gone.
The creator of this 3 minute, but hard hitting short film, just provided me with a brief insight of how that terrifying moment would actually affect me personally. You might be wondering how that all of earths digital data could possibly be wiped out in one night, but after I did a bit of research on the impact of what electromagnetic storms could potentially do to the earth, I believe the directors scenario here is believable enough.
The short video from Francois Ferracci can be viewed below (Youtube link here, and Vimeo link here):
What do you guys think? Are we putting too much emphasis and importance on digital media? Do we even have a choice not to anymore? Can you imagine how it would be to digitally have to start back at zero?
Let me know what you think in the comments below!