Where There is a Will, There is a Way, to Disable Lockscreen Widgets There has been a lot of fuss lately about the new Android 4.2 lockscreen widgets. Aside from the fact that some people just flat out hate the lockscreen widgets, they also propose an obvious security issue.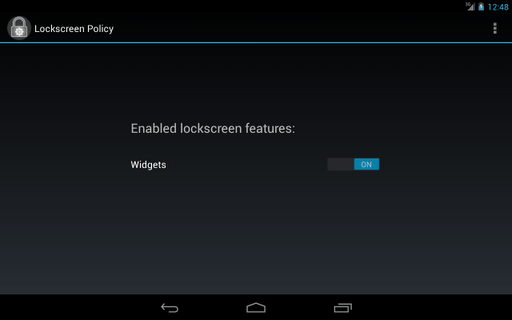 Even though the device does have to be unlocked in order to add widgets to the lockscreen, they can be rearranged without doing so. The camera app can be accessed by swiping from right to left on the lockscreen, which means that pictures can be taken even if the device is locked. In addition, there are a plethora of widgets that can be added to the lockscreen, some of which can even give up personal information to anyone who wakes up the device.
Some of you may not see the potential security risk as a big problem. That's neither here nor there, however, because I'm not going to argue semantics with anyone.
A new app has been released in the Play store called Lockscreen Policy –completely free of charge- that removes 4.2's lockscreen widgets. You can also disable camera access when the device is locked.
Of course, the stock clock widget still remains active because the developers claim there's no way to disable it. Once activated, the clock is the only widget that appears on the lockscreen. Music controls also appear on their own page, like a new widget would, because of the Android 4.2 API. Unfortunately, there's no way around either of these issues.
For those of you that want the lockscreen widgets disabled, Lockscreen Policy is the perfect app!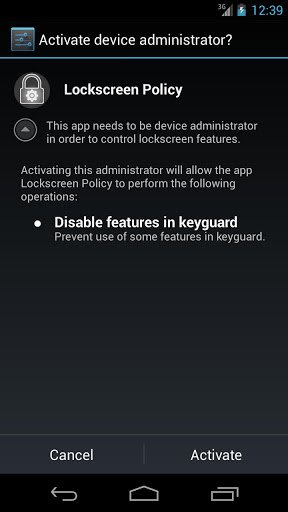 The app does require device administrator access in order to perform the necessary operations, but there are no other permissions required.
If you're running the latest build of Android 4.2 and you need to get rid of those pesky lockscreen widgets, check out Lockscreen Policy.