Samsung has upped the ante on software features on the Galaxy S5, but do we really want every new thing they have to offer? If you aren't a fan of some of the added features, feel free to go on a disabling rampage and get rid of the maze of perhaps cumbersome and annoying features. With the how-to steps described below, ready, set, go!
Do you prefer driving or action-adventure games?
Choose Driving or Action-adventure.
Oops! Seems like something went wrong. Reloading might help.

Oops! Seems like something went wrong. Reloading might help.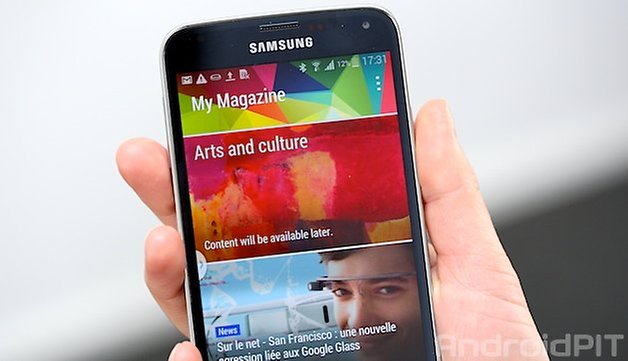 This is just the tip of the ice berg of all the things you can disable if you so desire. But on the other hand, if you don't like to have so many built-in features on the Galaxy S5 I'm surprised you even bought it! It might be better to wait for the Galaxy S5 Google Play Edition that will still of course have the amazing screen, processor and other hardware perks, but without the added features so many like to refer to as bloatware.
Disable My Magazine
Samsung is trying their luck at an homescreen, built-in flipboard-type news feed of the content that you can choose yourself. Thankfully you can disable it, not like HTC did when they first introduced BlinkFeed on the first HTC One. Disabling it from the home screen is easy to do:
Long press on the home screen panel.
Select 'Home screen settings'
Untick the box for My Magazine.
Done!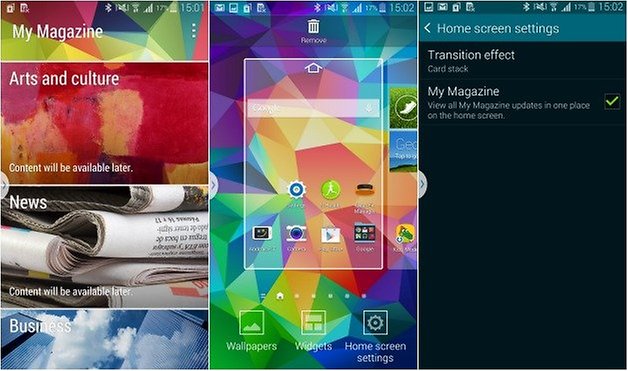 Disable unwanted built-in apps
Next, Samsung allows users to disable apps that are built into the TouchWiz UI, meaning you can't actually uninstall them, unless you have root access. You can do this two different ways and then all your disable apps will be stored nicely in one spot.
Method 1
Find the settings icon (gear) in your App drawer or scroll down and select it in the notifications panel. Tap on this and scroll down to the category Applications, under which you will find Applications manager.
Once in the Application Manager, swipe the left to 'All' and find the app that you want disabled. Tap on it and then simply choose 'disable'.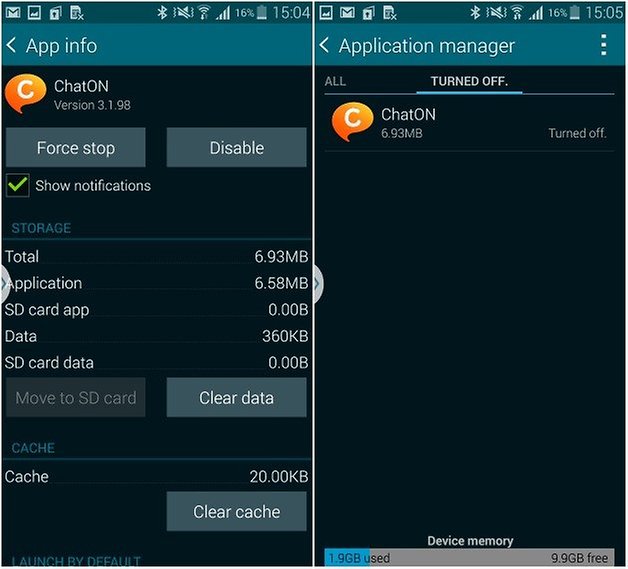 Method 2
This way is a bit easier and a lot quicker. Long press on the app in the App drawer and drag the app in question to disable.
After either of these methods, the disable apps will be found in the ''Turned off' section of the Application manager, which is found all the way to the left, past 'all''. This section disappears when you don't have anything in there.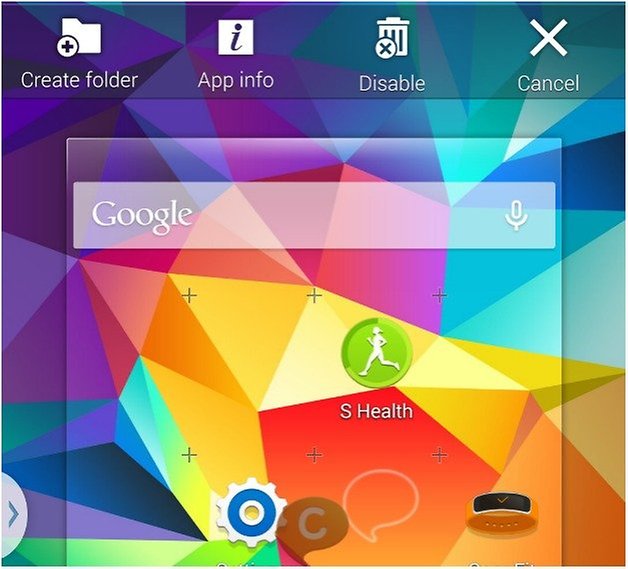 Disable battery-draining features
Though the Galaxy S5 has been deemed one of the best smartphone for battery duration, thanks in part to the crazy ultra battery saving mode, there are still other features that will drain battery, some of which you probably don't even use. Luckily, many of these are nicely organized in the quick settings in the form of toggles and can be quickly switched on and off with one tap. Some of the battery suckers are NFC, Smart Stay, Bluetooth, Location, Wi-Fi and Smart Pause, and should be switched off when not in use.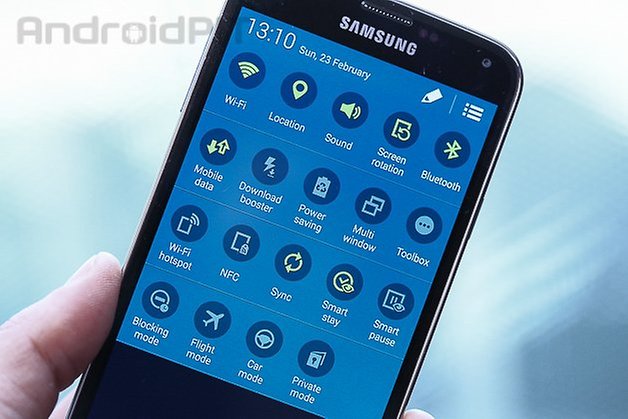 Do you have any tips for the Galaxy S5?