 Disgo Unveils the Tablet 9000 for £149.99, Prepares to Take On Google
Budget tablets are a thing of the past, Google made sure of that with their affordable line of Nexus tablets. After all, why would you buy an off brand tablet when you can get the Nexus 7, or Nexus 10, fairly loaded with hardware, for around the same price?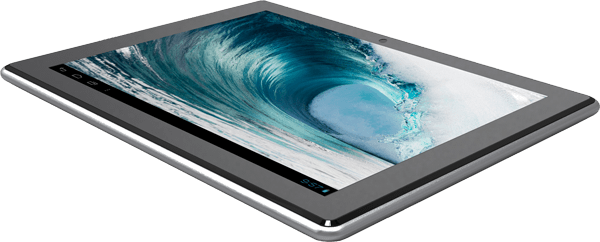 That's not to say that other companies aren't trying to deliver an efficient budget tablet of their own, it just means that no one has met the kind of success that Google has. Apparently, that hasn't stopped Disgo from trying.
Our UK readers might be delighted to know that Disgo has just unveiled a 9.7" Android 4.0 ICS tablet for £149.99.
The Disgo Tablet 9000 is equipped with a 9.7" capacitive touchscreen display, with support for a maximum 1024x600 resolution and a pixel density rating of 131ppi. The specs of the display are not record numbers, but they aren't terribly shoddy either.
The Tablet 9000 is powered by a 1.0GHz Cortex A8 processor, and 1GB of DDR3 RAM. In addition, the 9000 includes 8GB of internal storage with a micro-SD slot that can support media up to 32GB in size. The option to expand storage is a definite plus, considering the Nexus 7 has no external media slots.
All the standard features are present too, including integrated Wi-Fi, USB support, an HDMI output, stereo speakers, a 3.5mm headphone jack and more.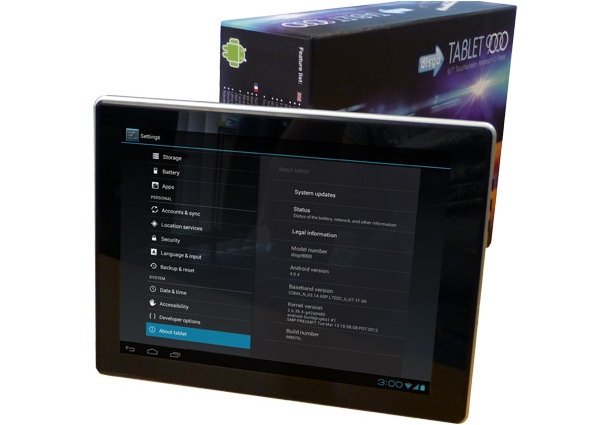 However, the real issue is that the Tablet 9000 does not include the Google Play app pre-installed on the device. Instead, it will include the Slide ME app store and a whole slew of Disgo branded apps, or as some would like to call "bloatware". This is an Android we're talking about though, so I'm sure you will be able to root the tablet and install the Google Play store via an apk file for market access. Of course, there's always the Amazon app store and our very own AndroidPIT app center!
If you think the Disgo Tablet 9000 would be a terrific holiday gift, you can pick up one from PC World or Currys soon. Keep in mind, the Google Nexus 7, which is a much better tablet, is around the same price. If you're not tech savvy and you don't want to deal with rooting the device and installing the Google Play store, you would be better off just getting the Nexus 7.
Still, we can't dismiss the appeal of the Disgo Tablet 9000, and as you can see from the image, the body design isn't horrible either. What do you think of the 9000? Is there any interest out there for these, or does everyone have their sights set on the Nexus line?