 Disney Releases "Where's My Perry?" Sequel to "Where's My Water?"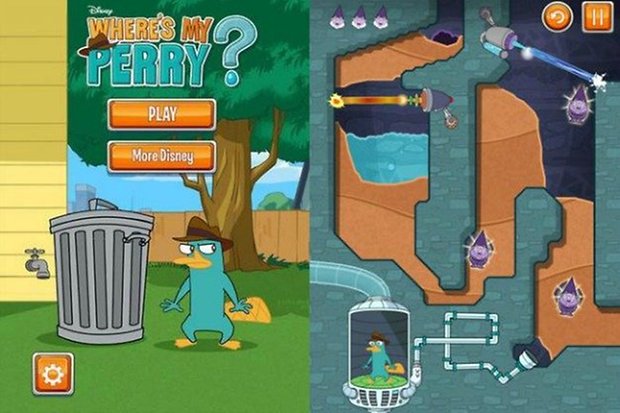 If you loved "Where's My Water?" you're going to love Disney's sequel "Where's My Perry?" Featuring over 80 puzzles across 4 chapters, it's a similarly challenging physics-based puzzler involving water in all its forms – ice, steam and liquid. Disney has also included new gameplay features like lazers to create an even more exciting underground environment.
If you're the kind of person whose interest turns off at the mere mention of Disney, I can assure you this is no cheap cartoon knockoff. Where's My Water was one of the most addictive puzzle games I've played in a long time, and the fact that it involved real-life physics experiments only made the gameplay even more compelling. Where's My Perry looks similarly challenging and I'm sure we'll be playing this game in our downtime over the next few days.
The app has already racked up hundreds of five star reviews over the past 24 hours. What are you waiting for? Download "Where's My Perry" today!