In-app messaging returns to Facebook so you can ditch Facebook Messenger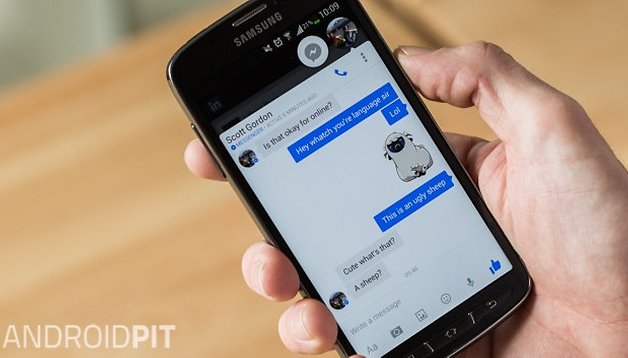 Facebook gets a lot wrong in many people's eyes, and the decision to force users to send messages through the dedicated Facebook Messenger app was one such thing. Now it seems that Facebook has reinstated in-app messaging so there is no need to have the separate Facebook Messenger app installed. This is great news for anyone who is running low on storage, but it will also be welcomed by Facebook users who want to take care of everything with a single app and avoid the battery drain associated with Facebook Messenger.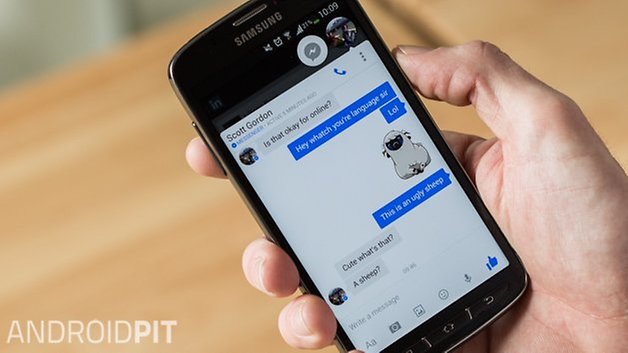 If you're not keen on chat heads, this could be the news you have been waiting for. You can now drop Facebook Messenger and handle all of your chats from within the Facebook app itself – just uninstall the Messenger app and then clear the Facebook cache. Head to Settings and move to the Application manager, open Facebook settings and click the Clear cache button.
When you next launch the Facebook app, you may be prompted to sign back into your account, but you'll then be able to conduct chats without switching apps – although you will encounter a nag screen encouraging you to install Facebook Messenger again. A lot of people have had luck using this method but there is a workaround if you try it and run into problems.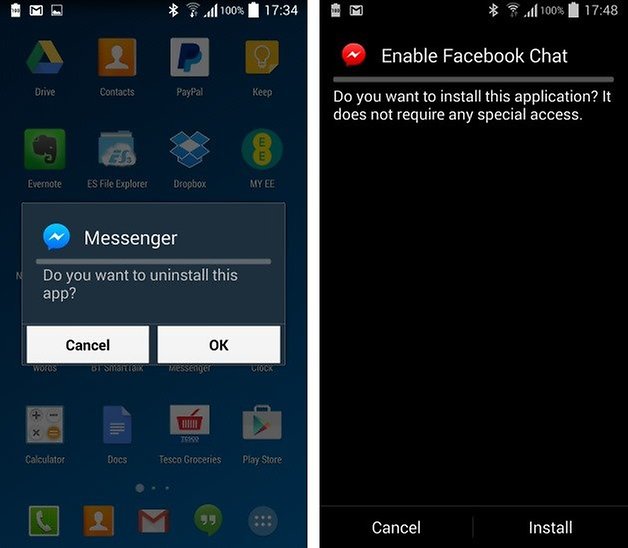 Over on XDA Developers, AntaresOne has created an app called Facebook Chat Re-Enabler. Download the app on your phone or tablet, and install it. Fire up Facebook, switch to the chat section and you can enjoy in-app messaging once again – this time without the annoyance of a nag screen.
Will you drop Facebook Messenger in favor of in-app messaging, or are you a fan of keeping things separate?