DJI Mavic Air: could this be the definitive drone?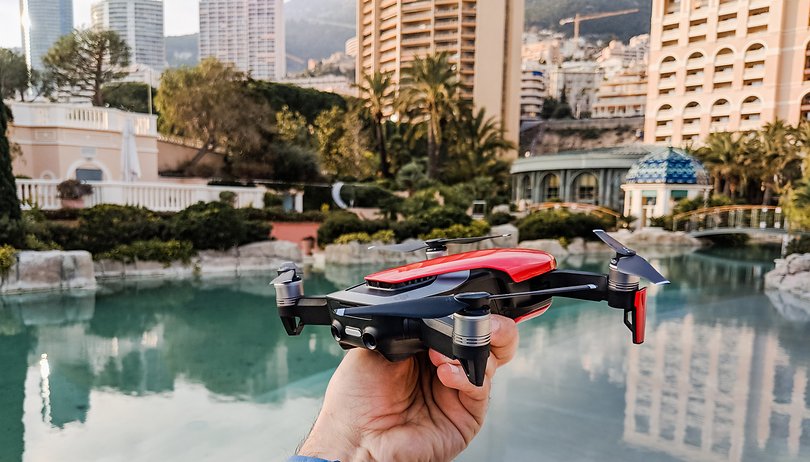 DJI showcased its new Mavic Air drone in New York. The third quadcopter in this series is of similar quality to its predecessors and can also fold its arms for better portability. For its size, no competitor offers so much in terms of photo quality.
Release date and price
The DJI Mavic Air can be ordered through the official DJI website and is also available from other retailers. The drone is available in three colors: marengo grey, white and red.
We can buy the Mavic Air in a basic pack with remote control, protections, charger, cover, propeller replacement and a battery from US$799 (£769 in the UK). Often, one battery is not enough so there is a more complete pack available with three batteries, charger for four batteries and two propeller replacements from $999 (£949 in the UK).
Design and build quality
In essence, it is the same design concept that we've seen before with the Mavic but with reduced dimensions and more versatility, making it a bit more like the Spark. Many of its parts such as the ventilation system or the gimbal have had to be redesigned. At a glance, it's also apparent that attention has been paid to aesthetics, too. The result is one of the most stylish quadcopters on the market without sparing aerodynamics.
Compared to the Mavic Pro, the brand's best-selling drone, the Mavic Air is 41% lighter and takes up about half the space.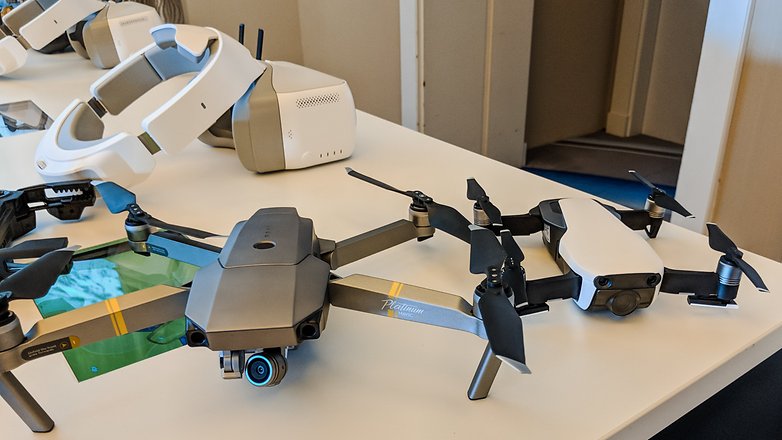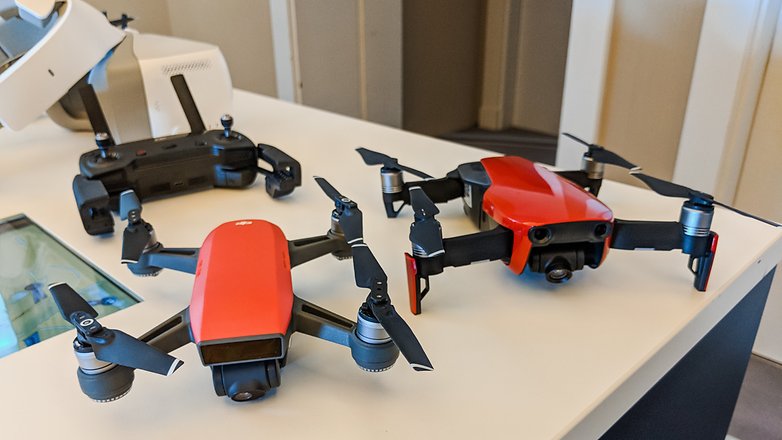 Fully folded, it is very compact and occupies more or less the palm of my hand. It won't fit in a trouser pocket, but it can realistically be carried in many jacket pockets. In a rucksack it's one more item, well protected inside its tight box.
With its arms outstretched it occupies just a little more volume than spark but much less than the Mavic Pro, and provides almost the same picture quality as its big brother.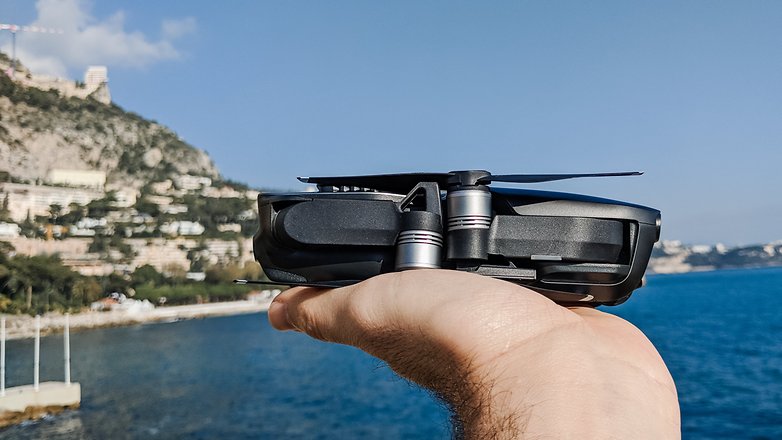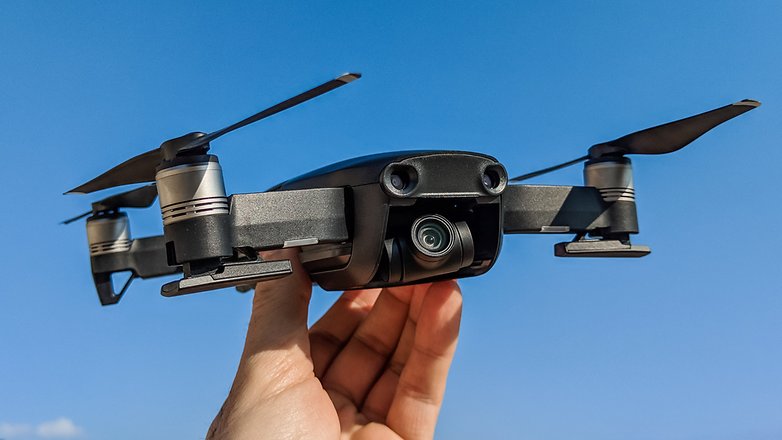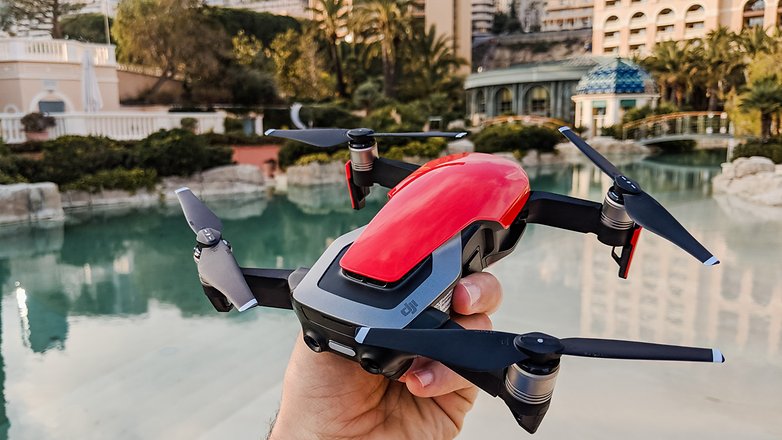 Special features
Flight experience
In normal mode the flight is very relaxed and allows you to react without any problem, even to the risks posed by less experienced pilots around you. When controlling it from the phone the maximum distance is 80 m but with the remote control we can reach up to 4 km with line of sight. In sport mode it reaches up to 68 km/h, which makes it faster than the Mavic Pro.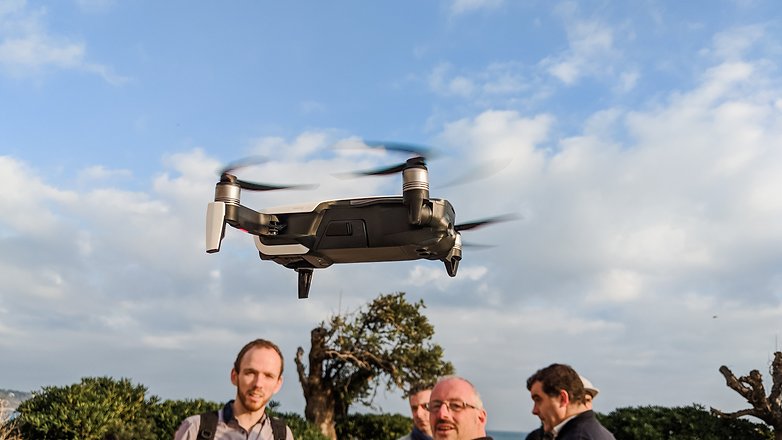 The Mavic Air can fly up to 5000 m. a. s. l., so you won't be able to take it to Everest but you could take some shots of Kilimanjaro. With a single battery, Mavic Air can stay in the air for up to 21 minutes, depending on the manufacturer. Of course if wind or other conditions are not ideal the time can be considerably reduced.
Flight control by gestures has been improved compared to that of the Spark. At Mavic Air the response is faster and includes new gestures such as takeoff, landing, pulling away and approaching. It's better but it's not perfect either. The recognition is done through the cameras so if the contrast of your palm with the background is not good the drone finds it more difficult to recognize your gestures.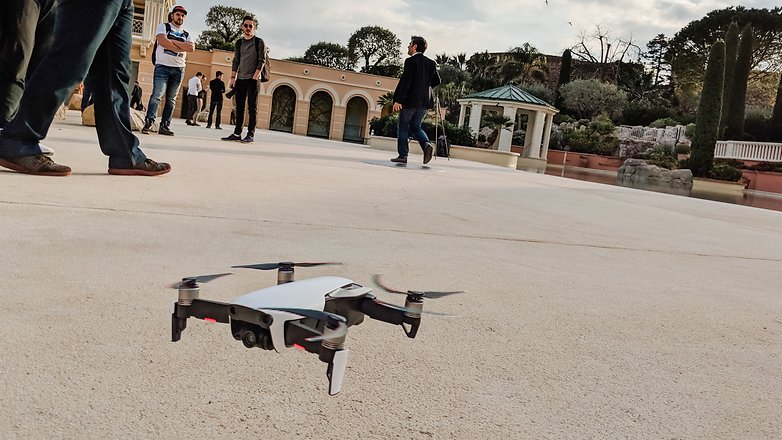 Flight stability is much better thanks to a new system (VIO) that combines the compass and its cameras to maintain a more stable position.
The assisted flight has also been improved thanks to its 7 built-in cameras (1 main camera and 6 for stabilization). The Mavic Pro is capable of flying and dodging objects, i. e. moving forward and changing its trajectory to avoid a tree or rock but continuing to move forward.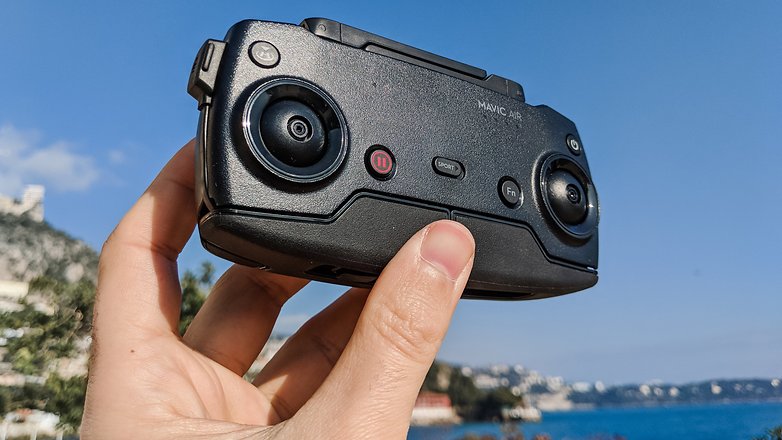 Camera
The camera is mounted in a new 3-axis Gimbal, as we have already mentioned. On each axis we have a new part to reduce the vibrations that occur during flight from such small drones.

The sensor is a 1/2.3 inch, f/2.8 and 12 MP CMOS, similar to the Mavic Pro. Pictures are saved in both JPG and RAW, even if you shoot the picture in HDR. For video it offers 4K resolution at 30 fps, 2.7k at 60 fps and Full HD at 120 fps. With 120 fps we have the opportunity to take slow motion shots.
For photographs we have a new panoramic function capable of joining 25 photos together to create a spherical photo of up to 32 MP. The drone itself shoots multiple photos and binds them together in a spherical photo. the whole process can take about a minute.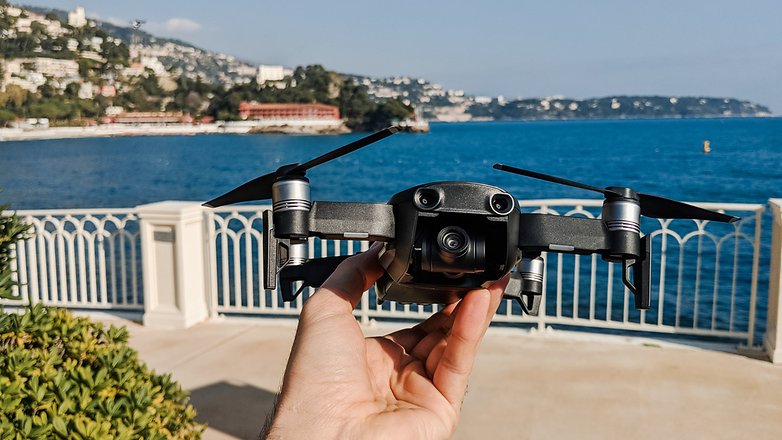 At Mavic Air we have two new QuickShot modes: boomerang and asteroid. With them we can make videos to show in a panoramic way where we are. Smart capture has also changed. Until now you have marked a rectangle on the screen where the object to be followed was, but Mavic Air is able to recognize objects (cars, boats, etc.) and people. You just have to touch what you want me to follow. Recognition also works with QuickShot modes.
This is the first drone in the series to have 8 GB of internal memory, so forgive you if you forget the microSD card. The data transmission speed rises up to 100 Mbps between drone and smartphone, although they have to be close enough to reach that speed.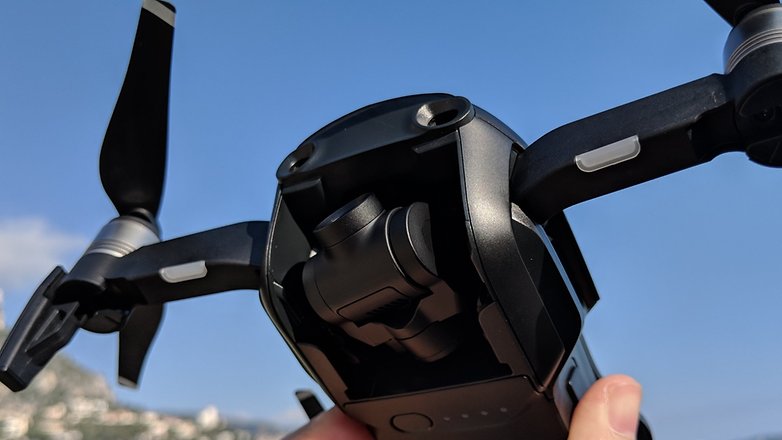 Early Verdict
The DJI Mavic Air is the drone with the best balance between portability, quality and price seen so far. It is the smallest drone capable of recording 4K at 30fps and with a panoramic mode capable of offering a snapshot similar to that of a 32 MP camera and fisheye. With the small difference that this flies. I must admit that I'm eager to be able to try it more thoroughly and test it to the limit.