Do Tablets and Smartphones Pose a Danger to Children?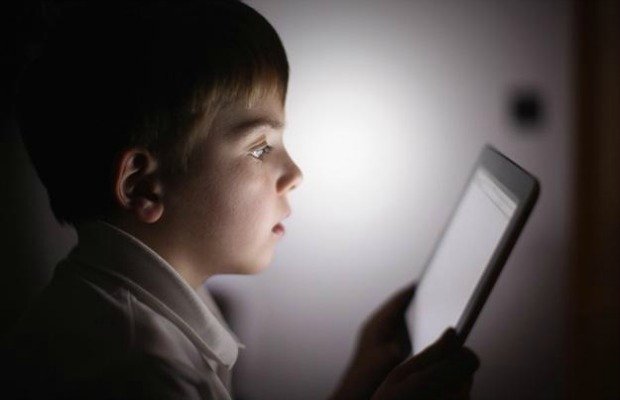 In the hype around the latest and most cutting edge technology, we tend to, as a society, concentrate on the impressive rather than the worrisome. New screens, faster processors, cheaper devices - it seems just about everyone is ecstatic about how gadgets are becoming a part of our every day lives. Left behind in the dust of overexcited tech journalism are important questions about the impact of tablets and smartphones on society's most vulnerable members: children and toddlers. Can touchscreen devices have a negative impact on children's brains?
A Personal Experience
The more smartphones and tablets are being used by adults, the more children become exposed to them at a young age. Perhaps, a personal anecdote can explain:
When my 7 year old brother first saw my Android smartphone, he had never been exposed to that type of technology before. Besides the portable DVD player my family took along on road trips, my brother had had remarkably little exposure to electronic gadgets.Within 10 minutes of swyping and tapping around on my phone, my brother had successfully downloaded Angry Birds and Fruit Ninja! from the Google Play Store, taken a picture of himself with the camera and shared it with my girlfriend on WhatsApp.
The interactive world of sharing, chatting and gaming became an instant hit. Smart as he may be, I was shocked at how quickly he managed to get the hang of the Android OS and grasp the concept of applications. Although I tried comforting myself with the idea that using WhatsApp could somehow improve his reading and writing skills, I could not help feeling like that someone my brother's age should spend more time playing outside rather than, say, tweeting.
What Does The Science Say?
Just as people have wondered about the impact of TV on the hearts and minds of our generation, researchers and physicians are beginning to look into the effects of smartphone and tablet usage among children. American pediatricians have long repeated the same thing over and over again: children under 2 years of age should not be allowed to watch any TV period. But does the same hold true for tablets and smartphones?
As is too often the case, the research is still playing catch up and cannot provide a definite answer. But leading experts from UCLA and Harvard believe that letting your kids play with smartphones and tablets at a young age inevitably leads to less parent-child conversations and interactions. Distracting a young toddler with a shiny screen could have a negative impact on that child's ability to learn, organize and make decisions. Even one-year-olds are learning to swype before they can walk:
Unfortunately, an overwhelming amount of parents - over 70% based on a study by Kid Industries - wrongfully believe that tablets actually have a positive effect on their children. Some of us (guilty as charged) are lead to believe that educational apps are somehow OK if not beneficial. The verdict is still out on educational apps, but chances are it's wishful thinking that we can use as justification for spending less quality time with kids. The lack of solid research on the dangers of tablet usage among children has not stopped parents from letting their kids play on their touchscreen devices: as of now over 52% of kids have had screentime with a tablet-like device.
What Should We Do About It?
Though it may take a couple of years for us to have real research results (several comprehensive studies are being conducted at the moment), it is important for educators and parents to think twice before allowing kids to play on their tablets. These powerful gadget should be taken seriously and are not to be used as "digital babysitters". Kids should still ideally learn through face-to-face interaction and use their own imagination instead of playing Angry Birds. If you absolutely have to keep your child happy during a long transatlantic flight, make sure to limit their screentime to 20 minutes.
And for god's sake: talk to your kids, tell them stories, go on hikes, jump around, go wild and just have fun. Then a 10-minute tablet session won't seem like such a crime.