Nuts And Bolts: Do Android Task Killers Work?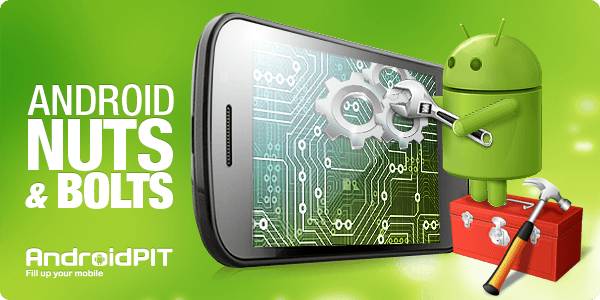 Improving battery life is a nigh on fanatic obsession for many Android users and it's easy to see why; Modern smartphones are less phone and more mico-laptop with a battery life that is often comparable to their keyboard equipped counterparts. For many users not content with managing screen brightness and wifi/LTE options task killers and other programs which stop apps from running on Android are the next best option to get an extra couple of minutes of battery life and processor performance out of their favorite Android device. But can task killers really deliver on what developers promise? Or can they actually harm your Android handset as many claim? On Today's Nuts and Bolt we take a look and Android Task Killers.
Task Killer: Ultimate Fix For A Slow Phone Or Overrated Placebo?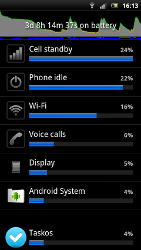 Task Killers like Advanced Task Killer promise to improve battery life and boost overall Android performance by helping users better manage their apps and the processes associated with normal use. They do this by allowing users to kill or force process normally running in the background to quit. The theory is that as processes start to fill up a phone's RAM (Random Access Memory or just memory for short), that the phone will naturally start to slow down which impacts both performance and battery life.
But is this really the case? The AndroidPIT forums are full of anecdotal stories of users managing to squeeze out extra life of a dying battery by stopping apps from running; So Task Killers do what they promise, right? Not so fast. To really understand if Task Killers function, we have to take a look at how Android handles apps and running processes.
Android: The Man With The Memory Plan
So we understand the theory behind Android task killers and how killing apps and latent processes should improve speed and battery life, but does this jive with how the Android OS manages memory in the first place? In a word, no, it doesn't. Task Killer design is based on the assumption that memory works best and most efficiently when it is free. This assumption is a hold over from the PC world where computers start to slow down when memory starts to fill up. What's more the line of logic holds that free memory requires no power to run, which is where the supposed batter life boost comes from. But this line of logic is wrong in both points.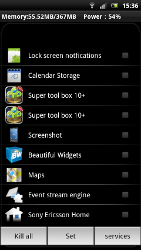 Android is designed to work best when its RAM is near full. The whole purpose of memory is to make sure your processor isn't bogged down with processes that it doesn't need to pay attention to. Think of it like a basketball game: there can only be so many players on the court at once so when a new player (or in Android's case app/process) comes along, the coach pulls a player off the court to make room for the new teammate. In a similar fashion, the Android OS puts kicks non-active process into the background to save CPU time for apps that need it. What's more Android has a built in task killer that ends unneeded process when new ones come along with a higher priority. So killing apps to free up RAM and improve performance is redundant; Android already does that for you!
The claim that Task Killers can improve battery life is also based on a false analogy from the PC world. People often assume that free RAM means that the RAM is in active, which would logically save power in the context of a mobile phone but this is also patently untrue. RAM in mobile phones requires power regardless if it in use or not so "freeing up space" in RAM won't change its power consumption. So killing a process or stopping an app from running won't improve your battery life. In fact it can hurt it.
Memory is there to lighten the CPU's load by making sure it doesn't need to busy itself with process that it doesn't need to pay attention to. RAM keeps the resources available but on the back burner so to speak. When you kill those process, you're removing the CPU's fall back. That means when it comes time for the CPU to handle a new request or a user to use an app that had been running in the background, the CPU has to start the process over from the beginning, which can slow down overall phone performance and hurt battery life– the exact problems task killers are supposed to help with.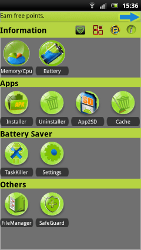 Reason's To Keep A Task Killer Around
But before you kick your trusty Task Killer to the curb, there are reason to keep one on hand. Some apps are poorly written and can eat system resources or go "rogue" and start hogging you system resources. If that happens, it's nice to have a task kill on hand as a "nuclear option" to save your system from bad apps. Personally, I recommend A super toolbox as it offers not only a high-quality task killer but also many effective Android utilities that don't come standard in the Android OS.
While, it may be tempting to use a task killer to try to get some more life out of your Android smartphone, in the long run, you'll do much better by actively managing screen brightness and turning Wifi and 3G/LTE connections off when you're not using them.