Do We Want What Google Glass is Selling?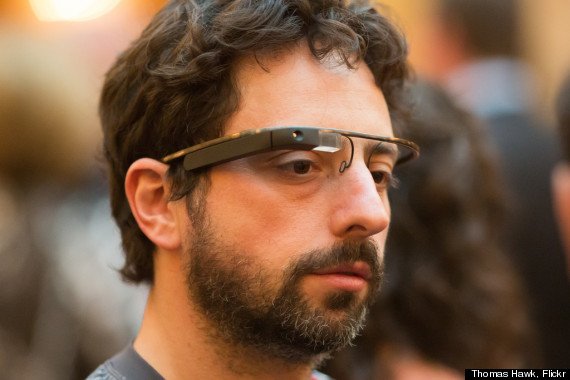 The first time I saw someone wearing a pair of Google Glasses, I thought the device made them look like a slightly fashionable cyborg. I've since warmed to their aesthetic oddness. As Sergey Brinn explains in this impromptu TED presentation recorded a few days ago, the whole idea behind Glass is that they allow the wearer to seamlessly interact with both their environment and a never-ending flood of useful data. No more awkwardly fumbling with your smartphones while attempting to make eye contact with a friend; with Glass, you can maintain eye contact AND look at cat photos just above your friend's head.
But does that really mean we'll be better at connecting with the people around us, as Brinn claims, or will we just become better at hiding our distractions? I wonder what Brinn's girlfriend has to say about all the times he was checking his emails while pretending to listen to her. I wonder how strange it feels for a stranger if you begin surrupticiously recording him without his knowledge.
We are already living in a culture of total distraction; the only difference is how obvious our distractions are to the people around us. Watching Brinn's impromptu TED presentation made me realize that the next wave of wearable technology –like Smartwatches and Google Glass – are all about bringing data closer and closer to our eyeballs. Glasses are an extreme example, but even smartwatches are closer to our faces than a smartphone in our pocket. We just can't look at the world anymore unless there's a steady stream of relevent data attaching itself to it. We love our data so much that we want it literally laid on top of our eyeballs!
The question is, do we really trust Brinn when he says that this technology will bring us togther? And do we really trust the future of our social interactions to a few extremely intelligent tinkerers in Silicon Valley? This is Brinn's idea of connection, but do we share it? In essence, where does Google's vision end and ours begin?
I know it's the future, but I'm not sure I trust it just yet. What do you think?