The bezel-less Doogee Mix is finally here with great specs at a low price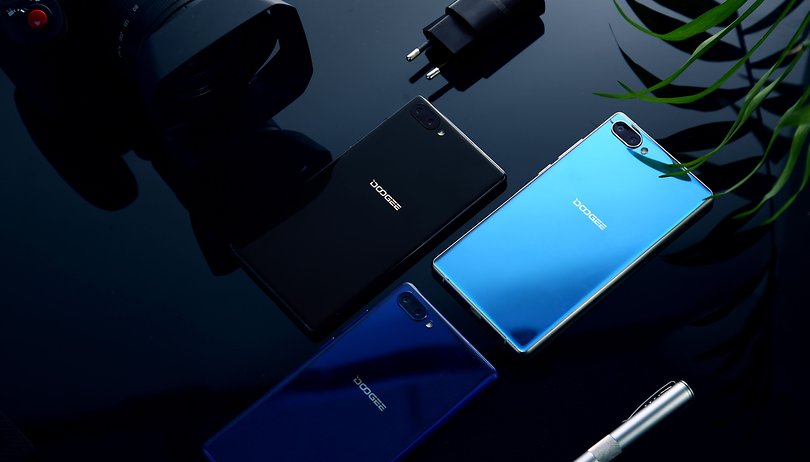 There is a new arrival to the mid-range smartphone market, one that definitely deserves a second look: the Doogee Mix is a bezel-less smartphone with a Super AMOLED HD display, Android 7.0 Nougat, a sturdy battery and a low price tag. This winning combination is enough to put even high-end devices to shame. Curious? Read on to find out more about this Android newcomer.
Having made its market debut on June 5, the Doogee Mix is already making heads turn with its long list of impressive tech specs, "Mix"-ed with a price tag that can't be beat. Available right from the Doogee official website, the 4 GB version is being sold for $169.99, while the 6 GB version for $179.99. A cool bonus: there is an early bird package where buyers can also receive some great accessories, including a VR headset (what!?), a leather phone case, a fidget spinner (all the rage right now), and a super handy USB flash drive (you can never have enough of these, trust me).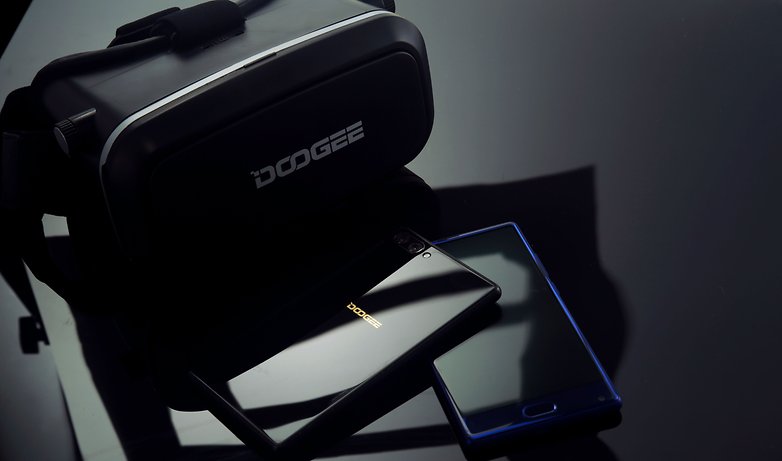 Getting back to the star of the show, the Doogee Mix, let's hash out why it's such a stunner. First off, it features a bezel-less 5.5-inch HD Super AMOLED display in a slim and compact body. There is a 93% screen-to-body ratio. The display is definitely what makes it stand out from the rest of entry and mid-range phones. The device is available in three sleek colors: dark blue, light blue and black. On the rear, Doogee has chosen to include a dual camera (16 MP RGB and 8 MP monochrome lenses), a must in this day and age of smartphones. The cool thing about the monochrome lens is that you can take true black and white pictures without having to post-edit them. To top it off, the Mix incorporated Samsung's ISOCELL sensor to capture more light, delivering much crisper pictures. The Doogee Mix also has a fingerprint scanner on the front.
But what powers this phone? Let's take a closer look at what's inside. Running on board is a MTK Helio P25 processor, clocked at 2.5 GHz, supported by either 4 GB or 6 GB of RAM (depending on the model) and 64 GB of internal storage for both variants. The hardware is paired with Android 7.0 Nougat and Doogee's own user interface, Doogee OS 1.0. To keep the phone going all day, you will find a built-in battery with a 3,380 mAh capacity, which is impressive considering the price point.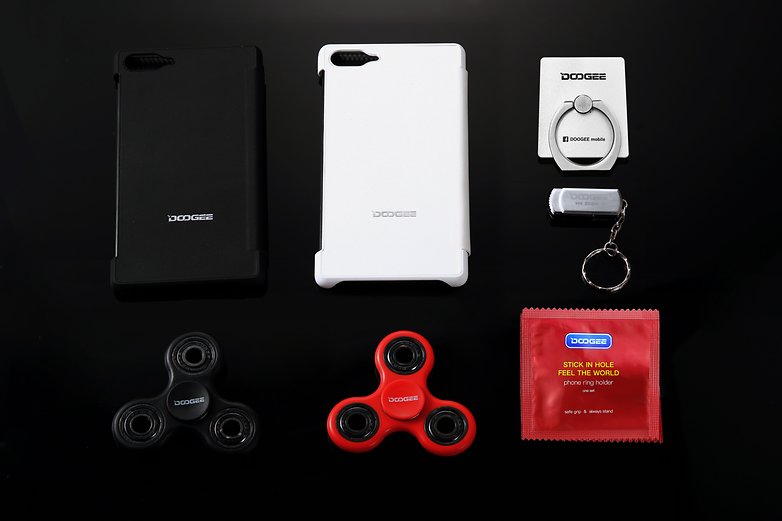 Time to look at the big picture: Doogee brings us a phone packed with great features, for a low price. Many of these features can be found on high-end smartphones, but for a much higher price tag, of course. If you want a cool phone that has a lot to offer, but don't want to fork over a lot of money, then you should consider buying yourself an all-new Doogee Mix. You'd better act fast if you want to get the early bird package. The VR headset is definitely a nice bonus, not to mention you could get a popular fidget spinner toy.
What do you think about the Doogee Mix? Has it sparked your interest? Leave a comment here or check out the phone on the Doogee website.